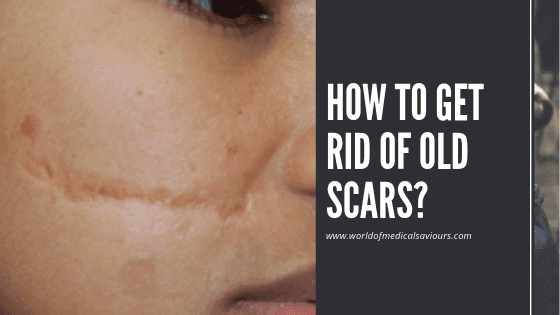 Scars in your skin make you conscious and lower your confidence. do you have scars that irritate you?. Wanna know How to get rid of old scars?. Then you have come to the right place!. there are many methods and tips that you can follow to get scar-free skin.
Initially, an immature scar is formed during the remodelling phase; this scar is diagnosed contains type III collagen. Such scar is itchy, raised, hard and pink in colour. Over the span of 12 months, scar gets matured fully by making disorganized collagen getting aligned along the stress lines and formation of more type I collagen.
This matured scar is soft, supple, pale and flat without any itch. Hypertrophic scar and keloid persist to have more type III collagen than type I collagen unlike in natured scar.
While some people considered their scar to be a mark of pride, and many people just want to to go away. Since they can affect your appearance and may torture you regarding self-conscious. Then the questions come to how to get rid of old scars? You might have tried many methods to remove your old scars, but your effort may have gone into vain.
Well, don't let your scar trouble you more. So World of medical saviours has brought you the home remedies that can get rid of those old adamant scars and make you look flawless. Read on to know more about the types of scars and how to get rid of old scars.
Types of scar
There are different types of scars which are described below.
A mature scar
It is a paler, acellular, softer. Flat, with reduced blood vessels and fibroblasts, without itching (diminishes).
An atrophic scar
It is pale, flat and stretched. It is characterized by loss of tissue. Often atrophic scar has darkened skin pigmentation than another area of your skin. Examples of atrophic scars include scars of acne and scars of the chickenpox.
A Hypertrophic Scar
It is an excess scar but will not extend beyond the margin of the scar of the original wound; there is a prolonged inflammatory phase of wound healing. It develops in 1 to 3 months after the trauma. It improves spontaneously. A hypertrophic scar is commonly darkened than the other skin in the area
Occurs anywhere in the body
Not genetically predisposed. Not familiar
Growth usually limits up to 6 months.
It is limited to the scar tissue only. This will not extend to normal skin.
It is pale brown in colour, not painful, non-tender.
Often self-limiting also. It responds very well for a steroid injection.
Recurrence is common.
It is common in wounds crossing tension lines, deep dermal burns, wounds healed by secondary intention
Keloid
Keloid is persistent excessive growth of the SCR beyond its margin into the adjacent skin; occurs in a triangular area between two shoulders point and xiphisternum. It develops 3 months to a year after the trauma; progressive. Presternal area is the commonest sites. Silicone gel sheet for keloid is used in the case for keloid removal.
Note:
A linear scar is supple, thin, soft occurs after healing by primary intention.
A wide, irregular firm scar occurs after healing by secondary intention or when there is an infection
Natural remedies to remove old scar scars
Lemon
Honey
Onions
Aloe vera gel
Gooseberry
Tea tree oil
Other treatment
Over the counter drugs
Chemical peels
Laser treatments
How to get rid of old scars from these remedies?
1. Lemon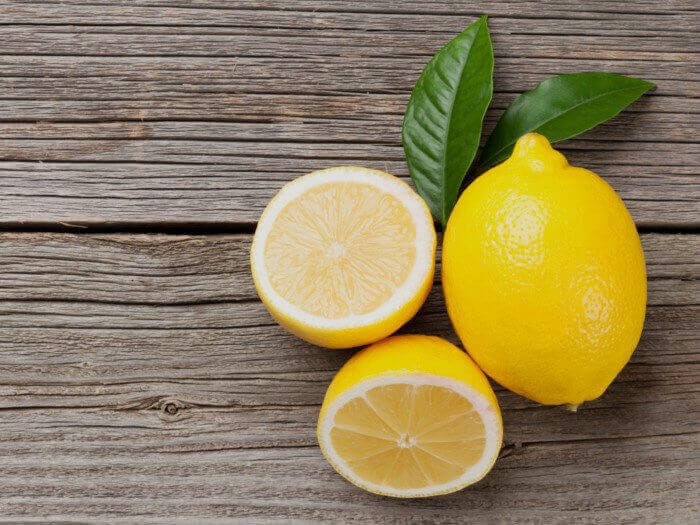 You will need
What you have to do
Firstly, ensure that skin around the scarred area is cleaned thoroughly.
Dip the cotton ball into the lemon juice and dab it on to the scarred area.
Keep it on for 10 minutes then rinsed it off with clean water.
After washing off the lemon juice, apply sunscreen if you plan to step out in the sun.
How often you should do this
Repeat this 2-3 times daily.
Why this works
Lemon is rich in alpha-hydroxy acids that help to remove the dead skin cells and act as a natural bleach on the old scars. Lemon juice helps to lighten the scars and erase them over time.
2. Honey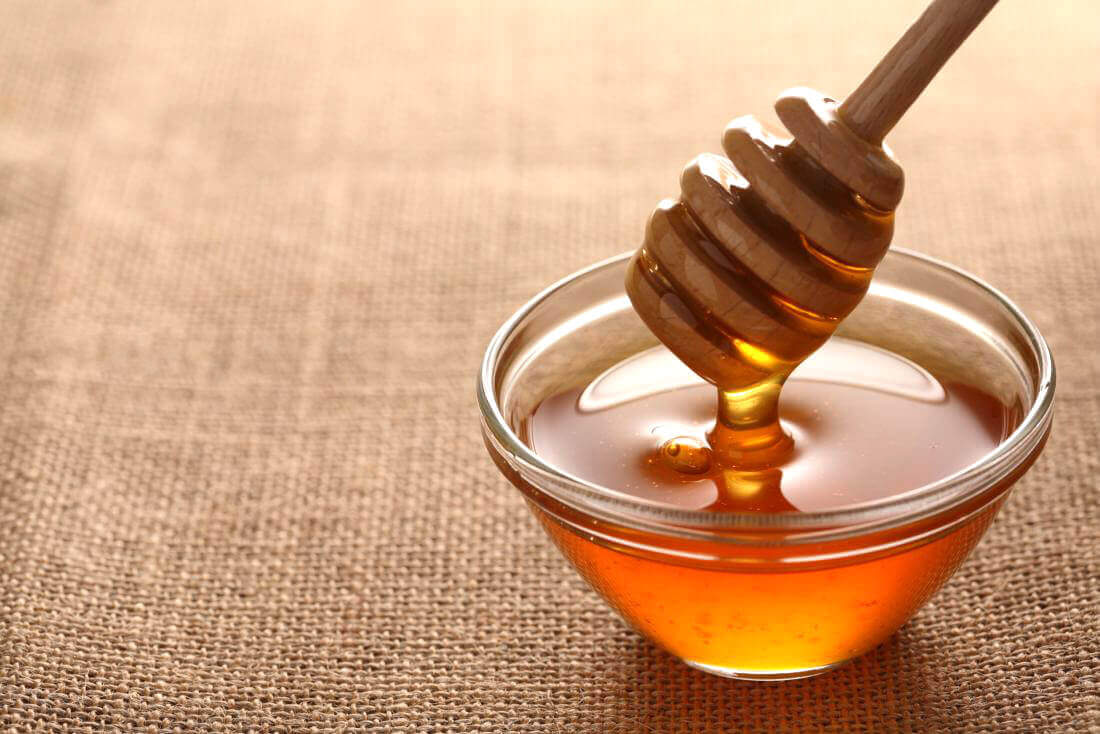 You will need
teaspoon raw honey
teaspoon baking soda
A small tower
Hot water
What you have to do
Mix the raw honey and baking soda
Massage the mixture on the scar about 3-5 minutes
Place the hot towel over the are. When towels cool down, wipe the area clean.
How often you should do this
Do this twice a day
Why this work
Raw honey is an old-age therapy to remove old scars. It stimulates tissue regeneration and is very effecting in treating the wound as well. Baking soda exfoliates the accumulated dead skin cells from the cars and makes your skin healthy and smooth.
3. Onion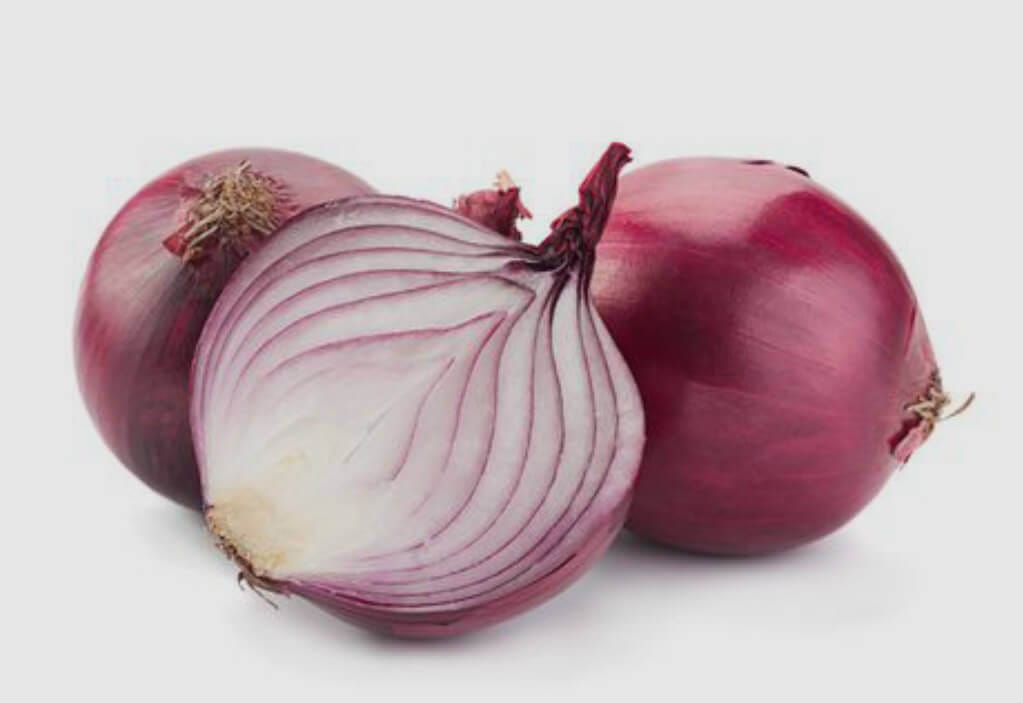 You will need
What you have to do
Grate the onion and squeeze out some fresh onion juice
Apply directly to scars and let it be dry naturally.
Rinse it with clean water after 15 minutes.
How often you should do this
This remedy can be repeated 3-5 times per day
Why this works
This is one of the surprising treatment for old scars. Onion has anti-inflammatory properties and also inhibits the production of collagen, which in turns helping to fade the scars. These days we can find onion gel and cream in the market which can be applied regularly to get blemish-free skin.
Caution
Don't forget to keep the skin moisture in between the onion juice application.
4. Aloe vera gel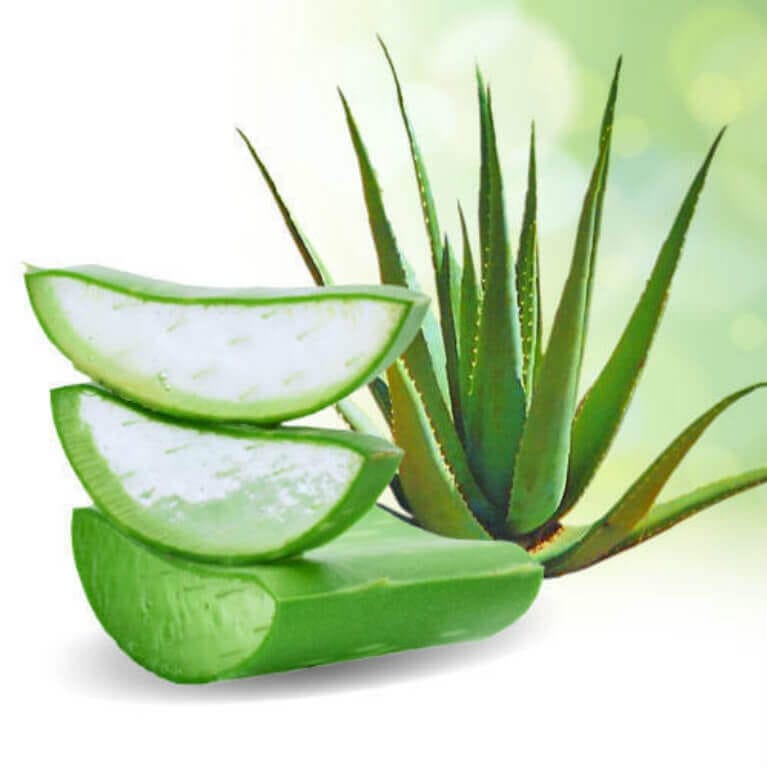 You will need
What you have to do
Massage the scars using fresh aloe vera gel or gel from an organic store.
Don't rinse it off.
How often you should do it
Reapply 2-3 times per day.
Why this works
Aloe vera gel has an anti-inflammatory function which helps to reduce the skin irritation, remove the scars, and encourage the regeneration of new skin cells.
5. Gooseberry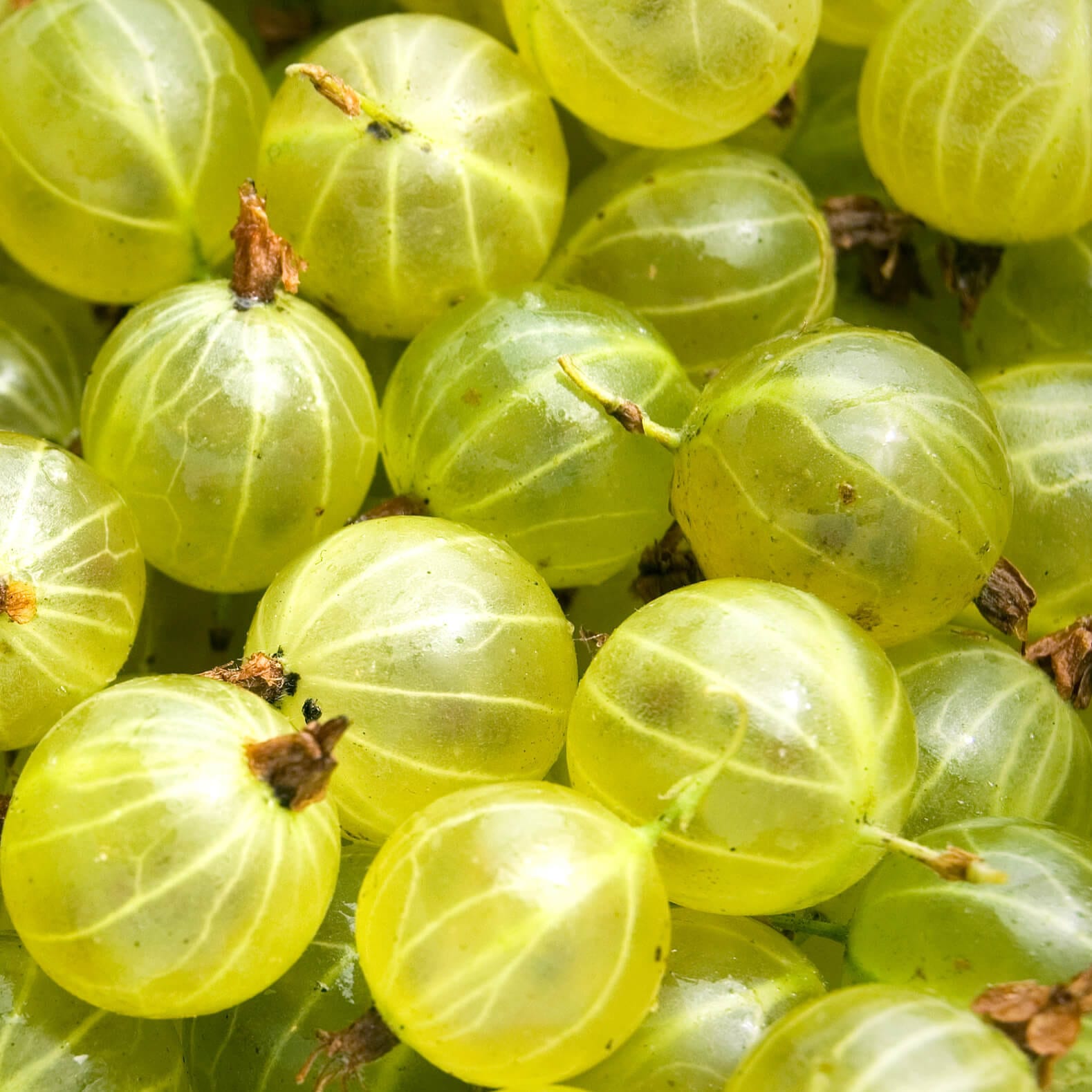 You will need
Gooseberry powder
An olive oil
What you have to do
Mix enough gooseberry powder with the olive oil and form the smooth paste that will cover the affected area.
Apply it as a face pack and leave it for the 15-20 minutes.
Rinse it with the clean water.
Why this work
Gooseberry is rich in vitamin c that inhibits the formation of scars. This helps in the lightening of the old scars and also prevents the formation of new scars. Olive oil will keep the skin nourished during the healing process.
6. Tea tree oil
You will need
2-3 drops tea tree oil
1 teaspoon water or olive oil
What you have to do
You need to dilute the tea tree oil with either water or olive oil
Massage the scared area with the oil.
Leave it on overnight.
How often you should do it
Repeat this every night before going to the bed
why this works
Tea tree oil contains phytochemicals that can remove surgical and acne scars gradually. It improves the blood circulation from the affected areas and also reduces the risk of infections.
Other treatments for the old scars
Apart from these home remedies, there are various there is a various treatment option available in the market to get rid of scars. Here are some of the commonly used method.
7. Over the counter drugs
There are several OTC drugs and scar cream which can remove the old scars but it can be only used under the guidance of the pharmacist and the dermatologist.
Some of the scar creams are:
Mederma scar cream
Silicone gel sheet for keloid
Derma E scar cream
Honeydew scar cream
Rosehip seed oil
8. Chemical peels
Chemical peels are known to lighten the old scars and remove them by using the chemic exfoliants. This procedures also removes the dullness from the skin and add glow to the skin by increasing the skin tone. This method works as the best superficial scars.
9. Laser treatment
You can use laser treatment if none of the method from above works on you. This method is used on persistent and stubborn scars. Different types of lasers are used for different types of scars. For example, the yellow light laser is used for the keloid or hypertrophic scars.
Summary
The scar can take a toll on a person's physical and mental well-being especially if they are in an exposed area such as the face. Getting rid of old scars can give you confidence and determination of face to the world. Now we think that you will be no worry about how to get rid of old scars. Try these methods, and soon, you will be ready to face the world without any embarrassment. It's time to say goodbye to old scars.
Do you have old scars that bother you? What you have tried to remove them? What home remedy worked best for you? Do share with us on the comment section.
General FAQs
How to get rid of old acne scars?
You can try baking soda as the old acne scars remedy. Baking soda works as a mild exfoliant to fade old acne scars. Now you don't worry about the questions "can acne scar go away?". Follow these steps to get rid of old acne scars: • Add two tablespoon of baking soda int a bowl. • Make it thin paste by adding some water. • Now apply this mixture on your old acne scars. • You can rinse it off after 5-10 minutes. • You need to repeat once daily for several weeks to get rid of old acne scars.
How to get rid of old mosquito bite scars?
Moisturization is one of the simple ways to heal old mosquito bite scar. You can regularly apply a rich moisturizer, like cocoa butter, shea butter, vitamin E oil, or aloe vera to your mosquito bite scars. You need to rub the product into the scar to nourish and help repair the scarred skin.
Is vitamin e good for scars?
Vitamin e
oil for scar is one of the best solutions for the mosquito bite scars. This oil helps to keep the skin moisturization. Vitamin E oil on the skin can also remove the stretch mark and even heal wounds.