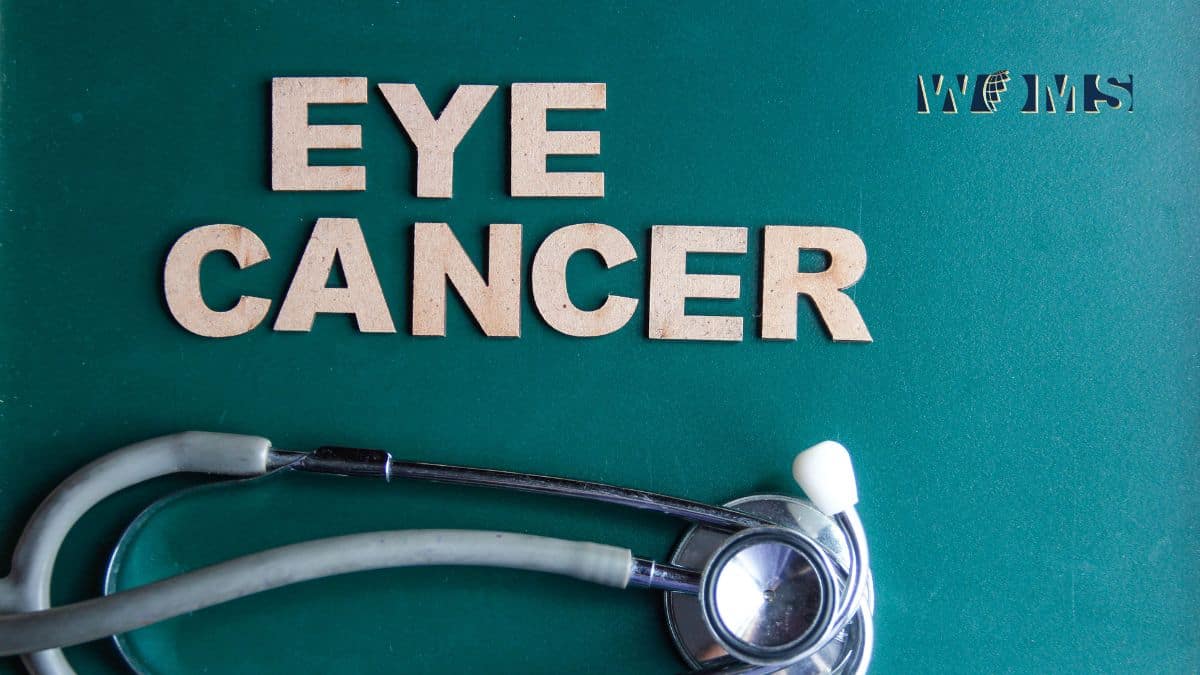 Eye cancer can affect any of its structures and tissues. It is not common, but rarity doesn't make it less dangerous. Lack of eye cancer treatment can lead to permanent vision loss and even death, so a patient with characteristic signs should immediately contact an ophthalmologist. In this article, we will share the criteria for choosing an ophthalmologist and the best hospitals in Europe and the USA for eye cancer, which will help you regain your lost health and quality of life.
Criteria for selecting the best hospitals for Eye Cancer
In the first moments, anyone with a terrible "eye cancer" diagnosis feels he has lost his foothold. There is a lot of very different, sometimes contradictory information around; doctors can say other things, scare or, on the contrary, inspire hope. How to make the right decision quickly because there may not be much time for reflection in oncology. Where to start?
Here we will focus your attention only on some essential points.
Information about the clinic. Start with the info about the list of hospitals on the AiroMedical website. The profile contains detailed data about the clinic's accreditation and licenses, the services provided, doctors, available treatment methods, etc.
How long has the clinic been operating, and what is its history? Sometimes the patient needs to go to the hospital again.
The doctor's experience, how many years he has been in the profession, the stability of work in one place, and the number of scientific publications on the topic he is engaged in. Experienced doctors know the available solutions and can judge which is better.
What do former patients say? Read the reviews of the eye microsurgery clinic and the attending physician.
Ask all questions at the online consultation. Before making a final choice, ask the doctor about everything that interests you, what awaits you, and what treatment methods are used.
Compare and choose. It is often difficult to choose the right clinic on your own. The best list of hospitals worldwide, and doctors specializing in eye cancer treatment, are represented in AiroMedical. Suppose you have doubts about the diagnosis or the prescribed medicine. In that case, you can also get a "second opinion" from an expert.
Top hospitals for Eye cancer treatment in the United States
University Hospital Kansas City
Baylor University Medical Center Dallas
Benefits of Medical Treatment in the US
In hospitals in the US, you will find:
Gentle treatment technologies.
Doctors who regularly improve their qualifications.
The development and implementation of the latest medicines to get the best therapeutic effect and avoid vision loss.
Top hospitals for Eye cancer treatment in Europe
University Clinic Frankfurt, Germany
Proton Center Prague, Czechia
University Clinic San Joan de Deu, Spain
Memorial Bahcelievler Hospital İstanbul, Turkey
Benefits of medical treatment in Europe
The availability and effectiveness of treatment in hospitals in Europe ensure great popularity among patients:
Clinics equipped with the latest technology.
Minimally invasive procedures. For small tumors, cryotherapy, photodynamic therapy, and laser technologies are used for large tumors – proton therapy and stereotactic radiosurgery.
A comprehensive multidisciplinary approach increases the effectiveness and safety of treatment.
Top hospitals for Eye cancer treatment in Poland
Maria Curie Memorial Oncology Hospital
GammaKnife Center Warsaw
KCM Clinic
Benefits of medical treatment in Poland
Features of treatment in hospitals in Poland:
Organ-preserving treatment. Polish doctors are doing everything to carry out treatment while preserving the eye.
Innovative therapy (stereotactic radiosurgery, laser surgery, and transpullary thermotherapy)
The development of an individual treatment regimen with the participation of experienced ophthalmologists, oncologists, and radiologists.
Top hospitals for Eye cancer treatment in Turkey
Anadolu Medical Centre
American Hospital Istanbul
Memorial Sisli Hospital Istanbul
Benefits of medical treatment in Turkey
Why choose hospitals in Turkey for eye cancer treatment:
Best ophthalmologists possess advanced knowledge and extensive experience in successfully treating various eye tumors.
High-precision and fast diagnostics using ultrasound biomicroscopy, laser scanning, ophthalmotomography, and electroretinography.
The use of a wide range of modern anti-cancer and gentle surgical techniques.
Top hospitals for Eye cancer treatment in Germany
University Hospital Mannheim
University Hospital Halle (Saale)
University Hospital Dresden
Benefits of medical treatment in Germany
In German hospitals, you will find everything you need:
Combination of microsurgical techniques with plaque brachytherapy and remote radiotherapy on the latest generation linear accelerators.
Oncophthalmologists focus on completely curing and preserving the affected organ and its functions.
Treatment quality and effectiveness.
Best Eye cancer doctors worldwide
The best doctors to defeat eye cancer:
Prof. Dr. med. Marcus Knorr
Dr. Eytan Blumenthal
Prof. Dr. Frank Koch
Prof. Dr. med. Antonia Joussen
Prof. Dr. Mathias Maier
Best treatment solutions for treating Eye cancer
The optimal treatment method for an eye tumor depends on the diagnosis results. The following techniques are in the arsenal of ophthalmologists-oncologists:
Surgery. During eye microsurgery, neoplasms and nearby tissues affected by cancer are excised.
Enucleation. Removal of the eyeball by surgical intervention. Upon completion of enucleation, a prosthesis is installed, which is attached to the eye muscles in such a way that exactly repeats the movements of a healthy eye.
Proton therapy. Cancer destruction by a beam of proton microparticles. Radiation can penetrate up to 30-35 cm and concentrates only on the tumor without affecting healthy tissues.
Gamma knife. With the help of state-of-the-art radiosurgical installations, many thin rays are directed at melanoma from different sides, which pass through healthy tissues without harming them, and accumulate the correct dose of radiation precisely within the tumor's boundaries.
Immunotherapy. Taking medications that activate the patient's immune system. Thus, the cancer is destroyed by the body's defenses.
How to get treatment in the best clinics for Eye Cancer
Considering the delicate location of tumors, diagnosing and treating pathologies is essential. The neoplasm's time and stage of development can be a decisive factor in preserving vision, the eye, and even the life of the patient himself.
The international AiroMedical platform is information support for patients and their loved ones, aimed at finding the most optimal solutions in the fight against the diagnosis of eye cancer and choosing the most effective treatment options. The eyes are our windows into the world, giving more than 80% of its data. Entrust them to the best hospitals in the US and Europe; the world will sparkle with colors for you again.