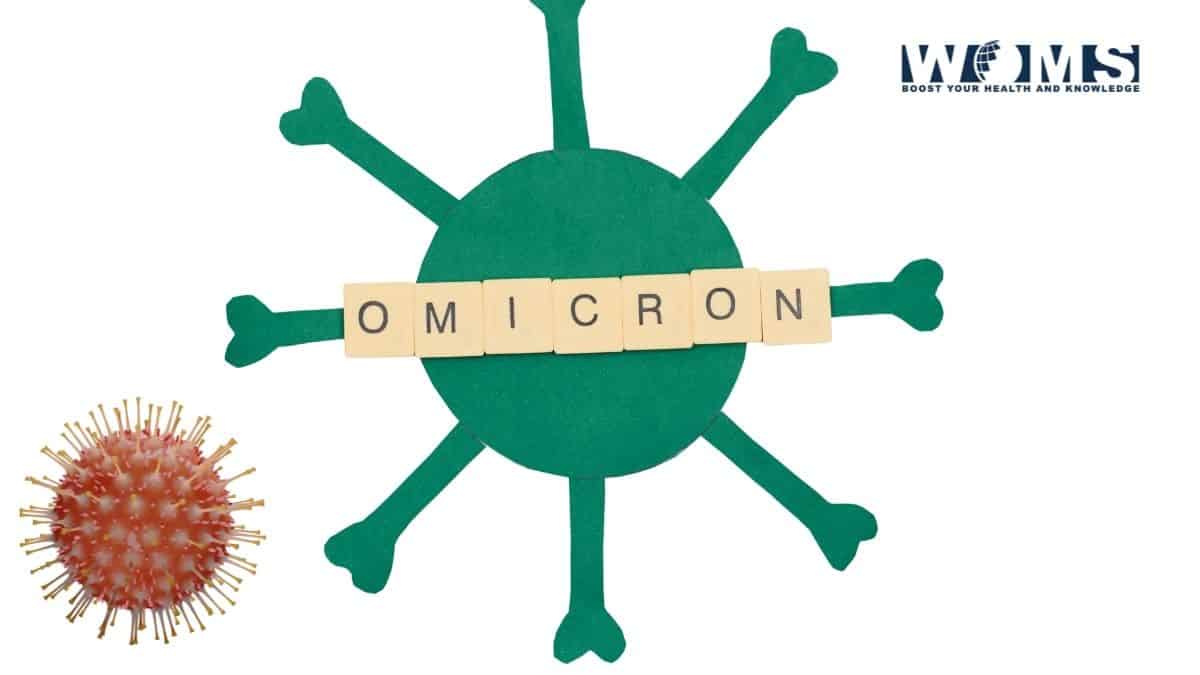 Concerning the newly mutated variant of COVID-19, the omicron variant grabs the attention of people. WHO classified the omicron as the variant of concern. COVID-19 pandemic now took a new turn in the form of the omicron variant.
Nowadays, there are several positive omicron cases around the globe. In this article, we will have a detailed look at the different characteristic features of this variant.
Coronaviruses are highly susceptible viruses that undergo several mutations. These mutations lead to different variants of the original SARS-COV-2. In addition, these mutations may affect the disease severity, vaccine performance, diagnostic tools, medications, and various health measures.
Due to global pandemic effects, WHO classified these variants into variants of interest and variants of concern in late 2020.
Variants of concern
To call the Variants of concern it must have these characteristics:
Rapid transmissibility
Detrimental changes in COVID-19 epidemiology
Increase in virulence effects
Different clinical presentations of disease
Decreased effectiveness of public health
Changes in diagnostic, therapeutic, and vaccination measures
Variants of interest
The original SARS-COV-2 virus variant must have:
Genetic changes that may affect virus-specific characteristics
Rapid transmission
Increased prevalence with an increased number of positive cases
Greater risk to public health
What are the known COVID-19 variants that are associated with pandemics?
There are different emerging variants of COVID-19. These variants are associated with recent pandemics. Some of these variants are as follows:
Delta variant – emerged in India in Oct 2020
Omicron variant – appeared in multiple countries after Nov 2021
IHU variant – appeared in France after January 2021
IHU variant
According to the database studies, a new variant emerged in the people of southeastern France. This variant B.1.640 is most commonly found in the people of France.
After that, this variant transmits to several other countries to cause disease. The transmission rate of this variant is quite slower than the other variants of COVID-19.
How does the variant transmit so easily?
This omicron variant spreads more easily than the original SARS-COV-2 virus. The major concern is that this variant even spreads rapidly in comparison to the delta variant.
Moreover, any person having an omicron infection can transmit this variant to other non-infected or vaccinated persons.
British researchers observed that the variant is likely to cause 3.2 times more household infections than the delta variant. There is some evidence that suggests that this variant possesses some expertise in infecting nose cells rapidly.
When people normally breathe out, they can release newly developed viruses. This variant can also dodge antibodies produced by vaccination or any previous infection.
What are the different mutant forms of the omicron variant?
The Omicron variant undergoes a large number of mutations. These mutations increase the chances of reinfection in people.
Moreover, some mutant of the variants surpasses the testing system without being diagnosed. In this way, these variants undergo rapid transmission by dodging the diagnostic tests.
What are the common symptoms in patients suffering from omicron variant illness?
Omicron variant symptoms are quite similar to common cold symptoms for most people. Moreover, this variant causes mild illness.
People may find similarities between the common cold and omicron symptoms. They may ignore these symptoms considering it a mild illness. When you find these symptoms in combination, you must consult your physician.
Cough
Shortness of breath
Fatigue and tiredness
Nasal congestion
Runny nose and flu-like symptoms
Gastrointestinal symptoms like nausea, diarrhea, and vomiting. These gastrointestinal symptoms are more common in children than adults.
Besides other variants, this variant does not exhibit any loss of taste and smell symptoms. These symptoms are quite sudden to appear rather than following a steady pattern. Moreover, the omicron variant spreads readily in different populations.
Is there any difference in symptoms if people are vaccinated?
There are variable symptoms for the vaccinated people. Usually, vaccinated people present with headaches, nasal congestion, sinus pressure, and sinus pain.
Unvaccinated people usually suffer from shortness of breath, cough, and flu-like symptoms.
How long does the variant take to appear symptoms?
Omicron variants tend to have a shorter incubation period of about three days. After exposure to the variant, it usually takes about three days for typical symptoms to appear. Moreover, the omicron variant is highly contagious.
Is the omicron variant less severe than the previous variants?
The Omicron variant harbors several mutations that make this variant more transmissible. A research team finds out it replicates 70 times faster than the delta variant. This variant is much quicker to enter into the bronchus and respiratory tubes.
Besides these, this variant is less efficient to infiltrate into the lungs. In addition, these variants replicate 10 times lower inside the human lung tissues. These features make this variant less severe than the previous variants.
What are the testing protocols to diagnose the omicron variant?
There is a special need to diagnose this omicron variant. If not managed properly, it may cause severe respiratory disorders.
If you are seeing symptoms of an omicron variant, you must undergo testing procedures for proper treatment. There are two types of tests that are currently in use to diagnose the omicron variant.
Nucleic acid amplification tests (NAAT)
Antigen test
There are also several other tests to determine whether the infection is caused by an omicron variant or any other variant. People can also use self-tests at home to get quick results about the omicron variant.
If your self-test is positive, isolate yourself for at least 10 days to prevent transmission of omicron. Moreover, you need to contact your healthcare physician for further medical interventions.
What are the defense mechanisms of our body to protect against the omicron variant?
The best way to protect against this variant is awareness. You must be aware of your surrounding people and community to prevent the spread of it. These are some common practices to prevent transmission of the variant.
Get properly vaccinated
Ensure the booster shot of vaccine to get maximize efficacy
Wear a mask in public gatherings
Maintain social distancing in public spaces
Avoid public gatherings
Wash your hands properly
Use sanitizer
Avoid touching your face and nose
What is the role of vaccination to prevent omicron variant diseases?
Vaccination and an additional booster shot play the main role in the prevention of disease. Unvaccinated people are at high risk to get infected by the variant.
Scientists took blood from vaccinated people with a booster shot. He mixed their blood antibodies with the variant. They observed that boosted antibodies blocked the omicron virus to infect the human body cells.
Many researchers find out that two doses of Pfizer and BioNTech have effectiveness against omicron infection. But a booster dose is necessary to get the maximum effectiveness against omicron infection.
What is the treatment for the omicron variant infection?
The previous management for the variant infection was monoclonal antibodies. These were the only recommended therapies to treat omicron infection.
But after mid-December, the food and drug administration recommended the use of two new oral anti oral drugs. These antiviral drugs show maximum efficacy and efficiency to treat omicron infection. These two drugs are:
Ritonavir-boosted nirmatrelvir (paxlovid) – protease inhibitor drug that blocks the viral replication
Molnupiravir – oral prodrug and ribonucleoside. It has strong antiviral activity against RNA viruses.
The rationale of using therapeutic medicines:
These therapeutic drugs are available for mild to moderate omicron variant infection. Moreover, these medicines are usually available for non hospitalized patients to treat mild omicron infection.
These drugs are usually for adult patients weighing more than 40 kg. Moreover, these drugs are usually contraindicated in pregnant women. In addition, there is no such clinical trial data for these medications.
Conclusion
The Omicron variant is one of the mutant forms of COVID-19. This variant spreads rapidly in various populations. In addition, this variant replicates 10 times faster than the original SARS-COV-2 virus. Moreover, the omicron variant infiltrates slowly inside the lungs. In this way, these variants are less severe than the other mutant variants of COVID-19.
The only way to prevent its transmission is to take care of yourself. Avoid crowded places and use masks and sanitizers to make yourself germ-free. Moreover, ensure the additional booster dose of vaccination to get maximum effectiveness.
If you get infected with this particular variant then isolate yourself to break the chain of its transmission. Moreover, there are also medicines available to treat mild to moderate levels of its infection. If you find severe conditions, consult your healthcare provider immediately.
Frequently asked questions (FAQs)
When there is a need to get tested for the omicron variant?
It is usually advised to get tested 72 hours after exposure to an infected person. The incubation period for the variant is shorter than the other variants. You should get tested within three days after exposure to an infected person.
What are the routes for the transmission of the omicron variant?
The variant usually spread from the infected persona to the other. It usually spreads through the mouth and nose when the infected person cough, sneezes, speaks, or breathe. These virus particles may range from larger respiratory droplets to smaller aerosols.