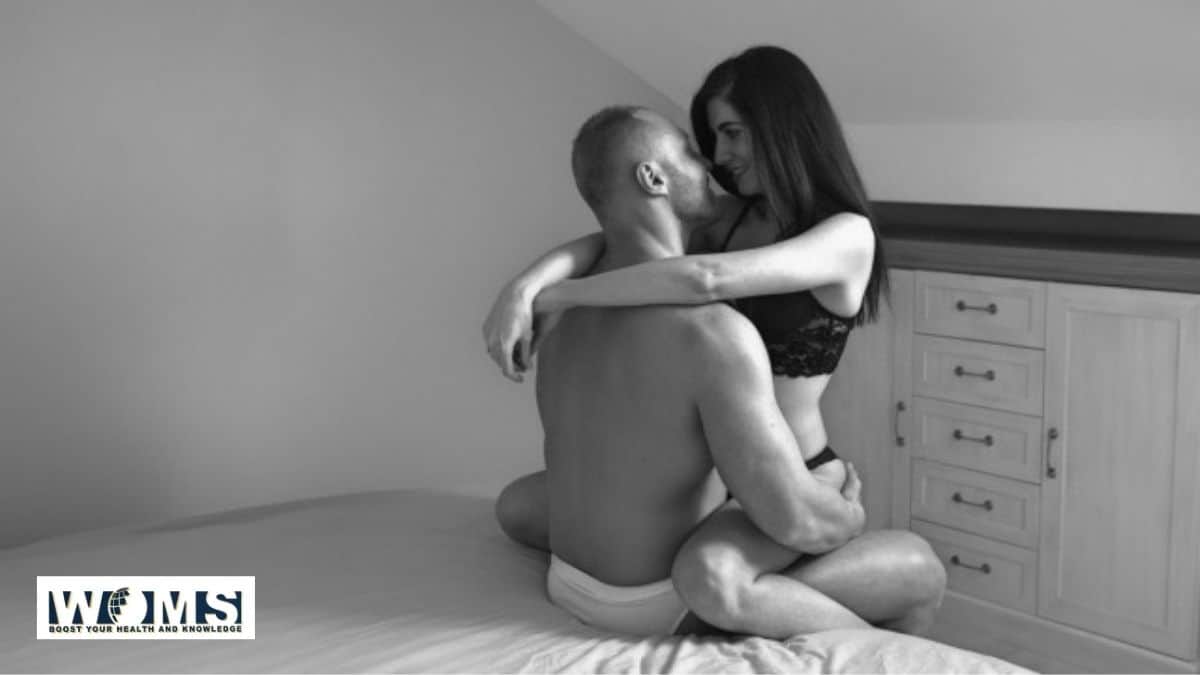 Being an adult is always about self-loving. When it comes to self-love, one of the important activities which you can do alone is masturbation. Often masturbation is done in a solo manner and you must have seen a bunch of videos of self-satisfaction over the internet. So, are you of the view that masturbation is just done in a solo manner? Let, we correct you and introduce you to the concept of mutual masturbation.
Mutual masturbation is one of the favorite sexual fantasies and activities of couples, especially if they are sitting far apart from one another. One of the extensive research done in 2021 is indicative of the fact that many people in long-distance relations prefer to love another through mutual masturbation techniques. Well, you must be interested in knowing different facts about non-penetrative sex.
However, it is not only restricted to such couples only, even couples in close proximity love to indulge in it. In order to educate you about an important topic like mutual masturbation, we have brought this blog post. This blog post on mutual masturbation will be covering the overall facts associated with it. Therefore, sit back, relax and keep reading as we disclose some interesting facts about this playful sexual act referred to as mutual masturbation.
Brief Account
Specific Description of the Mutual Masturbation
Let us first tell you what mutual masturbation actually is? The two individuals in a couple are actually doing mutual masturbation if they are using any kind of sex toys or their hands for causing stimulation to one another's genital organs. Also, it is noteworthy that mutual masturbation can be done between two or more two people aiming at sexual satisfaction.
Mutual masturbation is a category of sexual stimulation because, in this activity, the partners are aiming to give and derive pleasure through different acts. That is the reason if you browse through the internet you may also find mutual masturbation being referred to as 'mutual pleasuring'. Are you curious about the point of the orgasm?
Then we must tell you that couples are not always aiming at achieving the orgasm. In fact, you will see different couples doing mutual masturbation as the foreplay before doing deeper into other sexual activities. For more clarity, we mean to say that different couples do mutual masturbation before actual oral or penetrative sex. In other words, you can call it a simple act of intimacy between you and the other partner or partners.
Method of the Mutual Masturbation
You might be wondering about the actual method of mutual masturbation. Let us throw some light on the most common method of this type of masturbation. In an ideal way, the partners will be using their fingers, hands, toys for touching one another genitalia. At the first moment of starting there is no role of the penetration in one another. However, it may stimulate the partners so much that they start to penetrate in a vigorous manner.
Most couples prefer to use sex toys in addition to their hands and fingers for stimulation. The most common types of sex toys used in non-penetrative sex are dildos and vibrators. You may try different dildos and vibrators available in the market.
Another method which we must add here is the type in which the two individuals will be stimulating themselves by touching their erogenous regions and they are watching one another to get profound sexual pleasure. This type of mutual masturbation is also possible when you are laying together talking about different things. You may ignite more spark in your sexual mutual masturbation by watching porn or other erotic videos together. You will be experiencing premium quality pleasure by laying in close proximity and doing such acts.
The Role of Mutual Masturbation in Relationships
Sexual pleasure is an important part of any romantic relationship. The absence of sexual satisfaction leads to the weakening of the romantic relationship. Now the question arises, what is the role of mutual masturbation in relations? Or you may ask how it is working in a relationship. Now the first thing about this type of masturbation is that many partners prefer to do it because they want to explore the potential liking disliking factors of their partner.
The best thing about this type of masturbation is that it teaches you how to reach the perfect orgasm with your partner. Also, it will be teaching you how to keep good control over your nerves as you reach the climax point during your sexual pleasure process. So, in short, we can say that it helps you in figuring out other important sexual features and pleasures. Therefore, we strongly suggest you try non-penetrative sex to enjoy an exclusively perfect sexual experience.
You will be amazed to learn that the results of a scientific study indicated that the majority of the couples love to do mutual masturbation in the complete course of their relationship. However, the moment decides to go for it or not. That means sometimes the couples will be doing it for hours. In other cases, it may just be used as a source of foreplay for actual penetrative and oral sex.
There are other instances as well where you can opt for it. For example, in the case of the pregnancy. The reason is that you will be finding mutual masturbation comparatively easier than actual penetrative and oral sex when you or your partner is pregnant.
Why is Mutual Masturbation so Awesome?
Once you indulge in mutual masturbation then you will be fond of it and you will love to do it more often. You will feel the heightened urge to do it before doing real penetrative and oral sex. However, here the question arises, what is the reason that non-penetrative sex is so awesome and sizzling? To answer this confusion, we have especially devised this section. So, please keep reading for further details on this confusion!
Surety of Pleasure
With mutual masturbation, pleasure is one of the confirmed things. The reason is that you will be doing things which excite both of you equally
Intimacy
As you both are doing an effort in making one another happy then what increases is the level of intimacy between you and your partner
The Hot Sex Talk
Another reason responsible for the awesomeness of mutual masturbation is that it leads you to have better communication with your partner. As you do the non-penetrative sex and conversation then it increases love. The utilization of sex toys can further increase the hotness
Fulfilling Fantasies
Some couples and sex researchers are of the view that mutual masturbation is a form of versatile form through which you can be fulfilling fantasies. For example, you may go for group sex, or role-playing, or threesomes
Cure for Long Distance Relationships
Another thing that all people love about mutual masturbation is that you can do it with your partner even if you and your partner are far away from one another. So physical distancing has no impact on non-penetrative sex. You may do it over the video call and enjoy it to your fullest
Considerable Positions
Now let's talk about the potential positions that are suitable for the accomplishment of mutual masturbation. The positions are inclusive of the:
Side-to-side
Full-frontal face-off
Mutual mish
In the side-to-side position, you will be having great sexual pleasure because it is almost workable for all individuals. However, this position is even more viable for shy people who can't do or ask their partner to do mutual masturbation with them. By means of laying or sitting side by side, you both can easily touch and rub one another. In other sex positions of mutual masturbation, i.e. mutual mish, you can assume a missionary position. This position naturally puts you in the hotter form to do some more stimulation. Then in the last position of the full-frontal face-off, you can fulfill your exhibitionist fantasies.
So, you may choose the type of potential position for adding more fun to your mutual masturbation experience. Have fun!
Risks Associated with the Pleasuring Masturbation
Now that we have informed you about the sizzling hot mutual masturbation methods and their benefits. We feel the need to inform you about the potential risks associated with this type of sex. Though the medical practitioners are of the view that mutual masturbation is the safest form of sex that you can do to deriving pleasure with your partner. Safety is to ensure whether you are doing mutual masturbation in close proximity or over the video call.
However, just like other forms of sex, there are some potential risks associated with mutual masturbation. Therefore, you must be very mindful of these risks before indulging in the pleasurable activity of mutual masturbation. First of all, you will be stimulating your partner and the result will be the release of bodily fluids. Though your own body fluids can be safe to touch. However, you never know if your partner's semen or fluid coming from the vagina is safe to touch. Therefore, there is always this risk of sexually transmitted infections (STIs) in addition to sexually transmitted diseases (STDs).
In this regard, you request your partner to allow using any sort of barrier protection. We will be writing a separate blog on the subject matter of barrier protection to educate you about this unique safety method that is adopted during sex.
The second safety risk associated with mutual masturbation is that you need to do it with a trustworthy partner. That means that if you are doing it over a video call then the other partner might do recording or go live streaming exposing your personal details. Therefore, you must be very careful about this factor too.
Final Verdict
With this section, we come to the end of the blog post on 'Notching with the Mutual Masturbation'. We have covered all the essential facts about mutual masturbation. We hope now you will be in a better position to understand all things about this important form of sexual pleasure. Also, hope that you will try it with your partner for exclusive stimulation. However, you must be aware of the potential risks associated with it.
We feel good and encouraged when we see your comments in the feedback section. Therefore, kindly spare few minutes to share them with us. Thank you!
FAQs
What can you use for stimulation during mutual masturbation?
The partners can use their fingers, hands, toys like vibrators, or dildos for touching one another genitalia.
What position is best for mutual masturbation?
You will feel more pleasure and hotness if you do mutual masturbation in the missionary position.
What is the best thing about mutual masturbation?
The best thing about mutual masturbation is the level of pleasure you achieve before indulging in oral or penetrative sex.