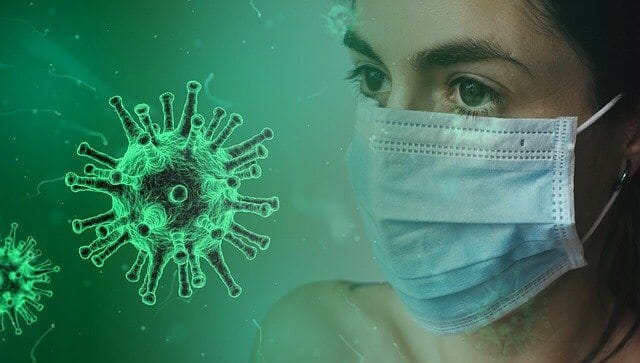 Coronavirus continues to spread and thrive, and humanity doesn't know how long it'll take for it to stop. The virus has hit many states, and most have declared curfews and lockdowns, to try to battle with the newest global enemy. Still, the numbers show a staggering growth of new cases daily.
The latest coronavirus updates show that the number of coronavirus cases is more than 2,250,689 worldwide. There are more than 154,256 deaths and more than 572,105 recovered patients.
According to statistics from health careers 52% of nurses claim that shortages are worse today than five years ago. 41% can't manage to attend to all patients properly. With coronavirus and the dangers it poses to the nursing staff, the situation might soon change for the worse.
But nurses are not the only ones who are affected. It's the entire health system of almost every country. And many don't have enough staff and resources to fight against the disease.
These are the newest updates from across the globe.
China Reported Fewer Cases
China has banned all foreign visitors, no matter if they had visas or residence permits. Almost all recent COVID-19 cases came from abroad. China has limited foreign flights to one per week. Airplanes' capacity must not go over 75%.
China has counted fewer infected patients than the US and fewer deaths than Italy and Spain. There were no new cases in the Hubei province.
The Wuhan lockdown will end on April 8th.
COVID-19 Took Over the US
The US took the lead on the number of infected cases, surpassing China and Italy. The New York City area has become the epicenter of the outbreak, but the number of confirmed cases surged in Louisiana, Michigan, and Texas.
The White House passed a $2 trillion emergency relief bill.
Nine out of ten US citizens are staying at home, practicing social distancing.
Hospitals are considering implementing do-not-resuscitate policies for dying patients.
Unemployment claims surpassed three million, beating the two biggest peaks in the US so far—The Great Recession from 2007 to 2009 and all-time unemployment mark of 695,000 in October 1982.
Canada Passed $75 Billion Relief Bill
The bill will help the government in emergency and slowdown that coronavirus has brought upon the country. Canadians filed about one million unemployment claims, which amounts to about 5% of Canada's workforce.
South of Italy Might Get Worse
More than 7,500 people died in Italy, according to the latest numbers. The northern region of Lombardy showed a decline in the number of deaths and new infections. This might mean that the epidemic could be slowing down.
Still, that doesn't mean that the south of Italy is safe. If Lombardy's scenario happened in the south, there's a chance it could overwhelm the south's health sector.
The COVID-19 outbreak escalated in the UK too, as people are not following the social distancing measure. In the meantime, hospitals are preparing for the influx of patients. Sanderson's Hospital is scaling up the capacity.
London's King's College Hospital has spent weeks in staff training and converting wards into intensive care units.
British Prime Minister Boris Johnson stayed in isolation after testing positive for coronavirus. He said that he has mild symptoms and will continue to lead the government.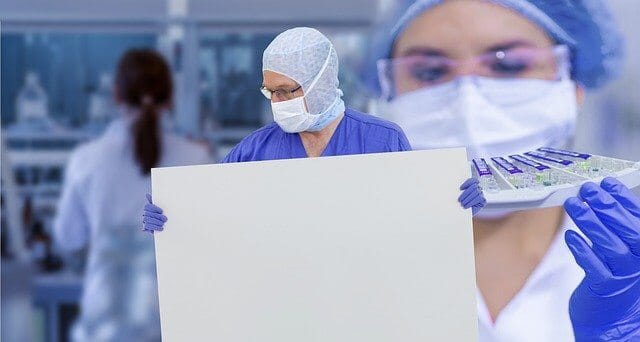 Poor Accuracy Rate of Testing Kits in Spain
The Spanish government has withdrawn a batch of 9,000 coronavirus testing kits ordered from China due to poor accuracy rate of only 30%,The Guardian says.
Germany Closed All Non-Essential Shops
Germany has closed all non-essential shops and banned gatherings of more than two people unless they live in the same household, or the gathering is work-related. Restaurants can only deliver food. The rules will apply to all German areas, for the next two weeks.
Online Testing in France
France launched an online test to help people determine whether they are infected, assess their symptoms, and get help. The test contains 24 questions and follows the algorithm that tracks the latest scientific discoveries about coronavirus.
Just like other countries, France doesn't have enough COVID-19 testing kits, meaning that people with severe symptoms and those who have asthma, diabetes, cancer, or other comorbidities are the only ones who will be tested.
"Extraordinary" Situation in Switzerland
Switzerland got a spot on the list of the most affected countries, with almost 12,000 infected and 200 deaths. This has prompted their government to declare the situation as "extraordinary," giving more power to authorities. Gatherings of five or more people are banned. Switzerland will also close bars, restaurants, sports and cultural facilities in all 26 cantons.
These measures will cease on April 19th.
Experts claim that the number of infected patients will continue to rise. More than 6,000 tests are taken daily, according to swissinfo.
Turkey Issues Curfew for Elderly
After the first coronavirus death in Turkey on March 11th, the number of registered cases and deaths has only risen. Turkey has stopped the flights and closed all non-essential businesses, issuing curfew for elderly citizens. Turkey officials claim there's a lack of transparency and that the reported numbers are two to three times lower than what real reports claim.
Sweden Relies on National Culture
While many countries have enforced lockdowns, curfews, and closing of restaurants, shops, and other less essential centers, Sweden is different. It remained open for business. The Swedish government hopes that Sweden's national culture will help stop the coronavirus outbreak.
There is no quarantine or curfew. The only measure is that gatherings of 500 or more people are banned.
Brazil Is Something Else
Jair Bolsonaro has urged the people of Brazil to go back to work, and children to go back to schools. This way, he went against the advice of the health ministry council. Politicians across the globe have warned Bolsonaro not to be reckless and anti-scientific.
Brazilian people reacted with protesting against Bolsonaro's decision.
What Can People Do?
Worldofmedicalsaviours.com has listed steps to prevent the spread of COVID-19. These steps include staying at home, distancing from other people, wearing a face mask, and monitoring the symptoms if they appear.
Aside from the precautionary measures that are aimed to stop the COVID-19 from spreading faster than it could, people must realize that not spreading false information is almost as important as washing their hands. But humans act in a state of panic, and while some reactions are justified, others can be harmful.
Before sharing any new information, people should:
Check their sources and think about what is said. The most reliable sources of information are WHO, NHS, Center for Disease Control and Prevention, and other official websites and platforms.
Think whether the fact could be a false one or not. There are many ways someone can pretend to be an authority. Every fact should be checked individually.
Not share information if they're unsure it's truthful.
Beware of emotional posts on social networks. Fear and anxiety are the easiest way for someone to spread misinformation. Calls for action such as "take this pill" are designed to make people fall into a trap and should be avoided.
In these desperate times, people must remain vigilant.
Summary
Coronavirus doesn't show any signs of stopping. The US is taking the lead in confirmed cases, while China is closing its borders. Italy and other countries are struggling with medical resources.
Scientists are unsure whether the heat of the upcoming summer and ultraviolet rays will help. But the power is in the people and rational behavior. Proper practicing of precautionary measures, such as maintaining personal hygiene and practicing social distancing, is the only way to stay safe. Even though COVID-19 has taken over the world in a brief time span, the panic should be left aside, as humanity will soon have to face other consequences of the current global state.