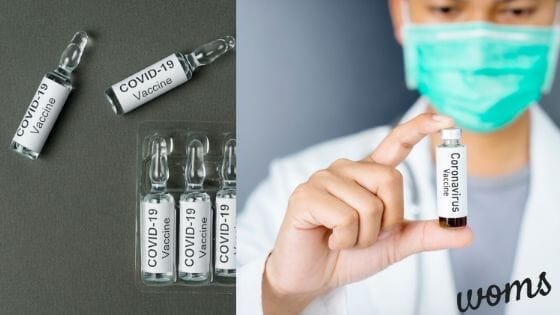 Italy has claimed that it has victoriously developed the world's first coronavirus vaccine that works on humans. As per the tests carried out a Rome hospital, the novel coronavirus vaccine has antibodies produced in mice that work on human cells.
Relevantly, this is the most leading stage of testing of a candidate vaccine in Italy.
Death from the covid 19 epidemics in Italy climbed by 236 on Tuesday, against 195 the day before, the civil protection agency said. At the same time, the daily tally of new infections came in at 1075 against 1,221 on Monday, a Reuters report said.
Human tests are expected after this summer", Luigi Aurisicchio, CEO of Takis was quoted as saying.
Researchers further observed that the five vaccine candidates generated a large number of antibodies, and selected two with the best results, the report said.
All of the vaccine candidates currently being developed are based on the genetic material of DNA protein "Spike.
"so far, the immunity generated by most of our five vaccine candidates has an effect on the virus. We expect better results after the second vaccination, Dr Emanuele Marra from Takis was quoted in the CNBC TV 18 reports.
He added that the vaccine candidates could adapt to any covid-19 evolution and its possible mutations.
Meanwhile, a team of US scientists led by US-based Lsa Alamos National Laboratory (Los Alamos or LANL) have identified that new strain is more contagious than the virus in the early days of the covid-19 pandemic.
A vaccine tested on mice.
Aurisichio added that according to Spallanzani hospital, Takis is the first in the world so far to have demonstrated neutralization of coronavirus by a vaccine and is expected to work on human too.
After a single vaccination, the mice developed antibodies that can barricade the virus from infecting human cells, Aurisichho said.
Italian researchers mentioned that the results are "encouraging and well beyond expectations" Aurisichhio has also claimed that takis is exploring more interesting technological platforms with an American drug company, LineaRx.
The coronavirus claimed 3741276 lives globally, and each country has stepped up its effort in battling the pandemic. Currently, there are around 70 covid-19 vaccines that have been developed globally. Out of which, five are in advanced stages of human trial.
Israel claims Breakthrough
Yesterday, Israel's defence minister Naftali bennet claimed that his country had made a significant breakthrough towards the treatment for the deadly virus. Read more about: Israel claims Breakthrough