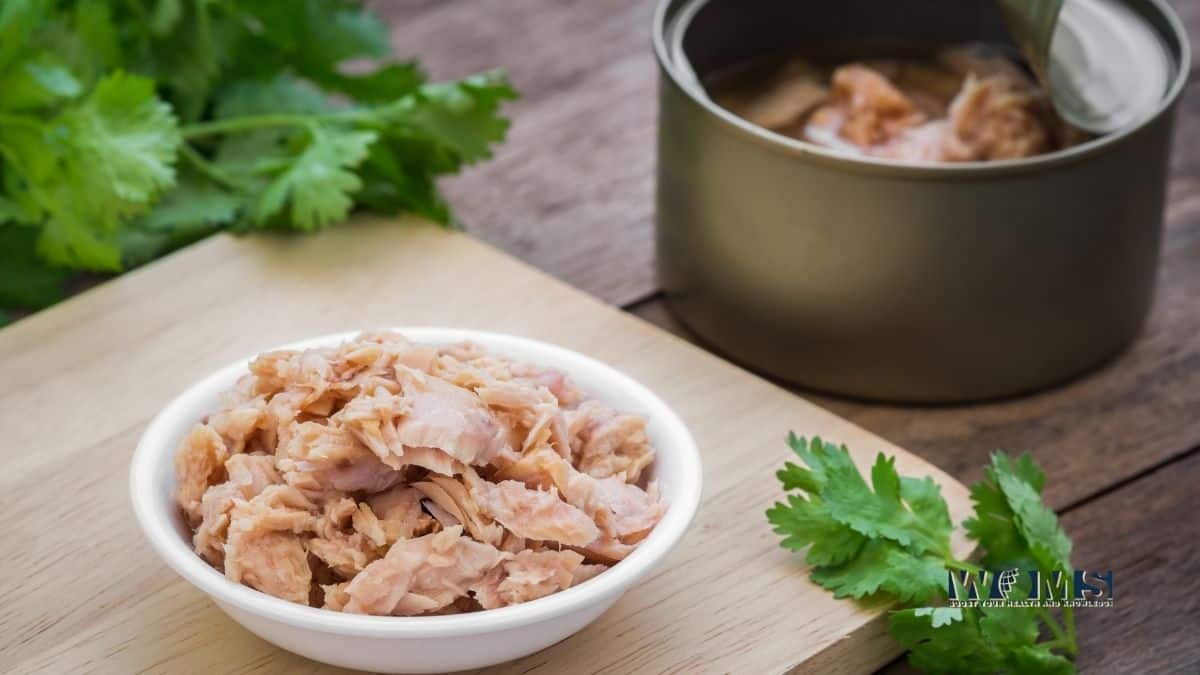 Tuna salad can be your diet meal when you are on a road to lose weight. Tuna salad calories are adjustable for people who are diet conscious or are on a diet.
The tuna salad is one of the famous seafood salads. The tuna salad is delicious to have. It contains nutrients that are best to have when you are on a diet or either you are more inclined towards healthy eating. You can swap the mayonnaise of tuna salad with some other substitute to make it even healthier.
Here we have brought the tuna salad calories for the diet-conscious people. We will give the alternates that will make your tuna salad even healthier. This article is going to make your tuna salad perfect for your diet routine.
How to make the tuna salad?
Here we bring a healthy recipe for your tuna salad. By eating this salad you will not gain that many calories. This can be a perfect meal in your diet days.
Let's get into the details.
Ingredients:
The ingredients that make the tuna salad healthy and tasty at the same time are enlisted below. These are very common and you don't have to face any difficulty while searching for these ingredients.
Here is the list for you.
Tuna
Celery
Greek yogurt
Lemon juice
Dijon mustard
Salt
Pepper
Instructions:
Following are some instructions that will instruct you about how you can transform the ingredients into a delicious-looking tuna salad. Let's go through these instructions thoroughly.
Let's start the procedure with the dressing.
Take a bowl, add Greek yogurt, mustard, salt, pepper, lemon juice, and parsley in it. Mix all the ingredients well so that they get combined properly.
Now chop the celery and the red onions very fine. We have used the red onions instead of the white because red onions are mild in taste. If we used the white onions in our tuna salad this can empower the other major taste in the tuna salad.
Add the tuna and the celery from the top in the dressing bowl which already contains the mixed dressing.
All the ingredients are there. Mix them well and you will feel its deliciousness from its look.
The yummy, tasty and healthy tuna salad is ready. Have it directly from the bowl or chill it in the refrigerator for an hour.
You can have this delicious salad with the lettuce also to have a crunchier feel. This lettuce adds up nutrition also in your tuna salad.
Have it plain and it will be filling. You don't have to consume anything else after eating a serving of this healthy and tasty tuna salad. People use it as a side dish and as an appetizer also in their friends and family gatherings and even in their kitty parties.
Tuna salad calories
It is important to note the calories of a meal that we eat, especially when we are on did. Take the calories note of every meal that you eat in your day. Make this practice a routine of yours and this will benefit you in a long run. Here we bring the calorie count of the tuna salad for you.
The 205 grams of tuna salad will give you a total of 383.3 calories. These calories are decent to have from a meal. It sounds that the tuna salad is calorie efficient. You can have it on your diet days or even when you are on a healthy diet plan.
The tuna salad is rich in proteins. There are 32 grams of protein available in a serving of the tuna salad. These proteins for sure come from the tuna. Tuna is rich in proteins in original.
The fat content is also high. There are 19 grams of fat in a single serving of tuna salad. The fat content is also dependent on the type of tuna you are having. The tuna dipped in the fat has more fat content as compared to the tuna that is dipped in brine. Choice wisely.
There are 19.3 grams of carbohydrates are also there in the tuna salad.
Also read: Salad oil: A healthy oil to look out for
Conclusion:
Everyone is aware of the health benefits of tuna fish. The tuna fish is rich in protein. It's a very good option to make an even healthier salad with the tuna fish by combining it with some other ingredients. The tuna salad is a seafood salad that is good for people who are planning to lose weight. We have described a recipe for a healthy tuna salad in the paragraphs above.
If you use the tuna salad with the traditional mayonnaise dressing then you are having unnecessary calories with this eating you should have some healthy substitute of the mayonnaise with your tuna salad, the tuna salad is calorie effacing and it is filling too. You can have it plain in your meals. This will provide the essential nutrients also.
If this article helps you in making tuna salad let us know in the comment section.
FAQs:
Can I have tuna salad when I'm on my weight loss diet plan?
The tuna salad is a good option to have when you are on a diet plan. Tuna is rich in protein. You can have a huge amount of proteins in a single serving of tuna salad. But wait, remember if you are going to have the tuna salad with its traditional mayonnaise dressing then you are consuming unnecessary calories.
It is advisable to have the tuna salad with a dressing other than that mayonnaise. You can substitute the mayonnaise with Greek yogurt or with some other alternates.
Why is tuna expensive?
Two factors make the tuna expensive. These are
More demand
Less supply
The law of demand and supply makes the tuna expensive. There is a huge demand for tuna fish but its supply is limited. Many people around the world are aware of its health benefits thus they prefer to have it in their meal. This awareness increases the demand for tuna fish. In the days coming, its demand will going to rise and rise even more.