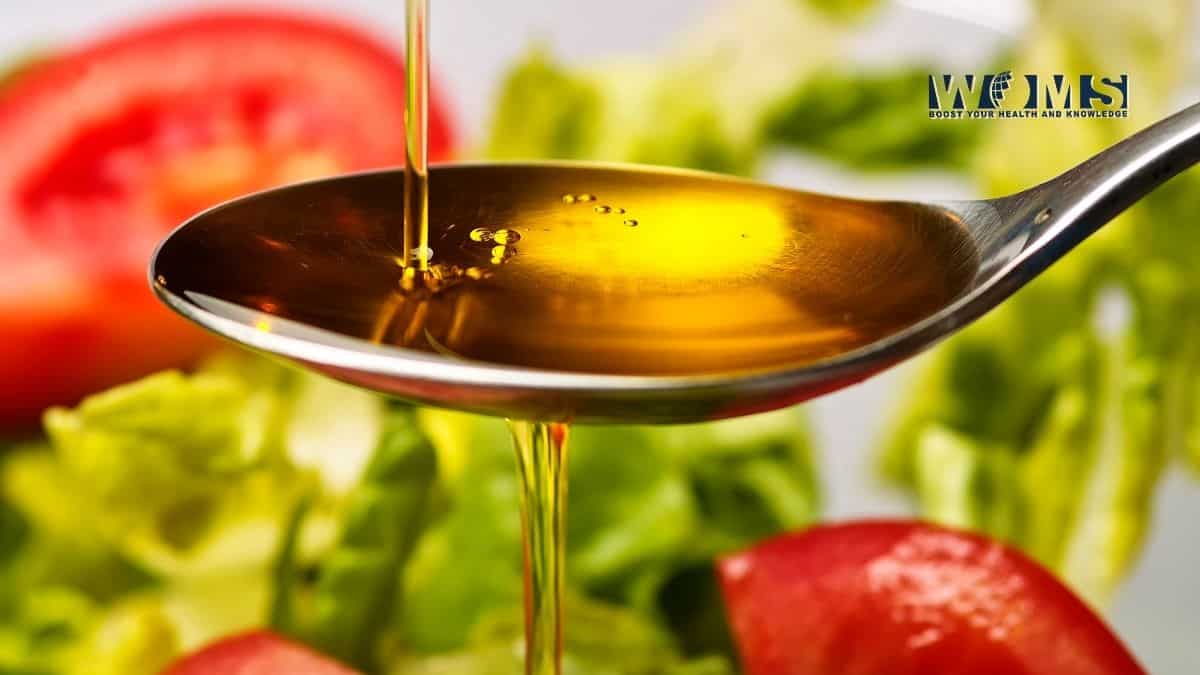 Salad oil is the most suspicious oil nowadays. Are you curious about this oil too? Here we brought the answer to your query.
It is a collective term for all the oils that are in use in salad dressings. It is not like the others come from the salad. All the oils that we use in our dressing of the salads come in the category of salad oil. Remember that, they should be light in taste and aroma. If you use a strong oil in your salad then this will mask the other flavors of the salad.
The article will give a detailed briefing about the salad oil, will let you know some of the most common oils that are used in the salads, the health benefits of the salad oil, and many more.
The most common salad oils
There is a variety of oils that are in use in salad dressings. The oils that are in use in the salad dressing are vegetable oil. The most favorite salad dressing oils of the salad freaks are.
1.Extra virgin olive oil
Extra virgin olive oil is healthy to have and it comes to number one when we talk about the preferences regarding it. The oil is easily available in every grocery market. Just drizzle some on the top of your salad and it will make your salad more tempting.
2. Sunflower oil
Try to make a perfect combo. Use them as that complements the ingredients of the salad. Use the sunflower oil in the salad which contains sunflower seed to have the best experience.
The sunflower oil contains vitamin E which acts as an antioxidant. This increases the shelf life of the salad and also strengthens your immune system. Experience a different taste with the sunflower oil salad dressing.
3. Walnut oil
Want to have a rich flavored one as your salad dressing? You can go with walnut oil. The roosted walnut oil has a rich taste in walnuts. When you go to buy this walnut oil they may vary in prices but remember one thing, higher prices lead to a better quality product. The walnut oil is rich in taste but it's light to have. You can drizzle it on any kind of your salad to make it tempting. In the substitute for walnut oil, you can use other nuts oil also.
4. Coconut oil
Want to experience something new? Try having coconut ones as your salad dressing. Before drizzling the coconut oil on the top of your salad try to microwave it for a few seconds then add this to your salad. Drizzling the coconut oil on the salad can give you an amazing taste. What are the toppings that can complement coconut oil? For sure the shredded coconut.
Have these on your salad and enjoy the mesmerizing feel.
5. Sesame oil
Sesame oil is of two types. One is derived from the raw sesame seeds and the other is derived from the toasted sesame seeds. The raw sesame oil is light in color and flavor and hence can be in use in cooking processes. The toasted sesame oil is rich in color, taste, and aroma. It can't be in use in cooking. However few drops can be in use as a salad dressing.
Health benefits of using salad oils
There are some health benefits that you can have when you use high-quality ones. As they are of vegetable origin they have a light taste and aroma. Some health benefits that are in association with them are.
Antioxidants: It contain antioxidants in them. This means that they are stable in the presence of oxygen. They can't get rancid readily when exposed to oxygen. The presence of this antioxidant gives these oils a longer shelf life. These antioxidants improve the immune system of the consumer also.
Good fats: They are comprised of good fats. They don't contain cholesterol and HDL fatty acids. They are rich in VLDL fatty acids and unsaturated fatty acids. These fatty acids are good for heart health.
Vitamin E: They contain vitamin E in them. This vitamin helps in regenerating the dead skin cells and makes your skin glow. Vitamin E is also responsible for strengthening your immune system.
Conclusion
It is any vegetable-origin oil that we used as a salad dressing. These oils should be light in taste, aroma, and flavor. The vegetable oils that are not used as cooking oil are the best ones to have. Some are even mixed with herbs and spices also.
There is are varieties present that you can use. Better to use an oil that complements the ingredients of the salad. The best combination for sure will give the best results. They are healthy to eat also.
Make us aware in the comment section if you find this discussion helpful.
Waiting for your response.
Also read: Tomato and Onion salad
FAQs
1. Enlist some best salad oils that I can have as a dressing for my salad? 
The oil that is best in nutrition and taste is considered the best to have. The type of the salad ingredients makes the salad oil best too. Some of the top used are 
Olive oil 
Corn oil 
Sunflower oil 
Sesame oil 
Coconut oil 
Walnut oil 
Hazelnut oil 
Peanut oil 
2. How can we differentiate between the cooking oil and the salad oil?
It is not the culinary oil it is used only for salad dressings. These oils are light in taste and aroma. These are sometimes blended with some herbs, spices, and liquid also to make them even better in taste.
The cooking oils are rich in taste and aroma. They have usually processed oils. These have a high smoke point and can't be used as a salad dressing.
3. Is avocado oil can be used as a salad oil?
The avocado oil being light in taste and aroma is now people's favorite one. It is new in the category of salad oil. Use it in your salads and enjoy a different taste.