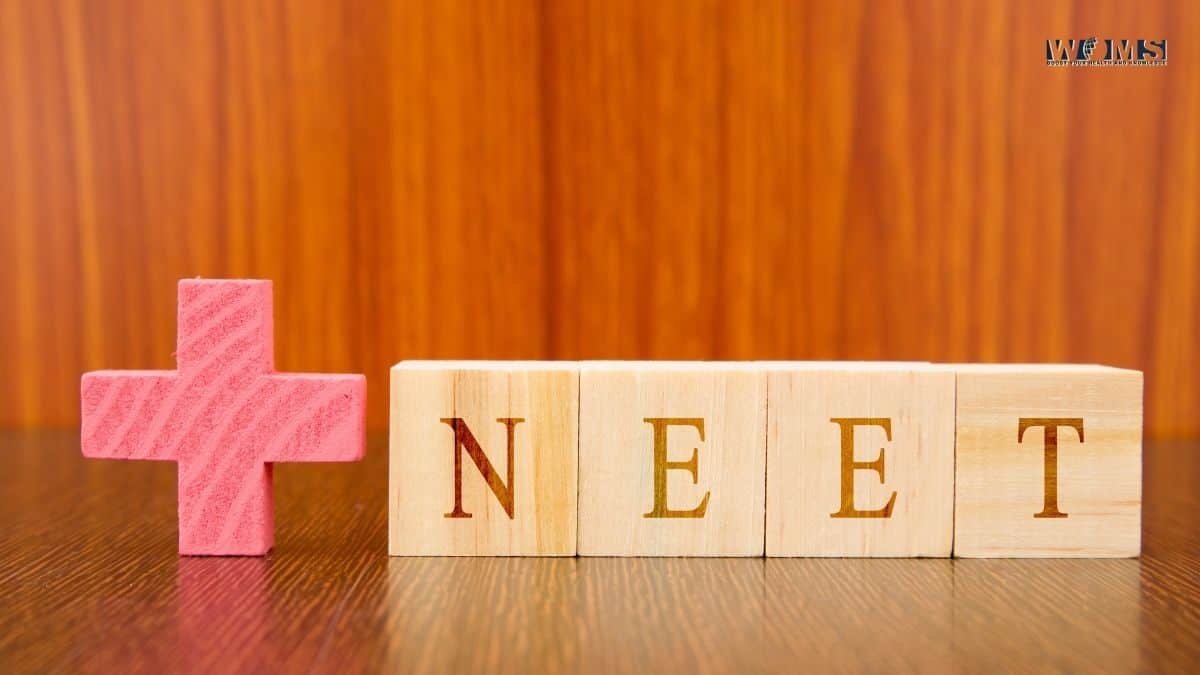 What is the Full Form of NEET?
NEET stands for National Eligibility and Entrance Examination. The National Eligibility Test for Medical Education (NEET) is a common entrance exam for a variety of medical programs, including MBBS, BDS, BHMS, and more.
The National Testing Agency (NTA) administers this exam, which is required for admission to medical schools in India. Different medical colleges and courses are available to students depending on their NEET scores.
History of NEET:
India had a lot of medical admissions exams before the National Eligibility Test for Engineering and Technology (NEET) was established in 2013. There was a lot of corruption in the admission process as a result, making it difficult for students to attend. With these considerations in mind, the idea of a single entrance exam was introduced for the entire country. As a result of NEET, the admission process for medical undergraduate and medical graduate students now takes place in a transparent manner.
Types of NEET
Basically, we have two kinds of NEET examinations: NEET UG and NEET PG.
NEET UG
This form of examination is for undergraduates. MBBS, BDS, and BHMS students must take the NEET UG exam to be eligible for admission. This exam is used by all medical schools in India to admit students to undergraduate medical programs.
It is legal for AIIMS and the Jawaharlal Nehru Postgraduate Medical Education and Research Institute (JIPMER) in India to hold their own entrance exams for their respective medical schools. At every medical college, 85 percent of seats are reserved for students from the state in which the college is located, and 15 percent of seats are reserved for all Indian students.
"How often is this exam given?" and "How does a person apply?" are frequently asked questions about this exam. Are there application fees? What is the exam mode? How long will it take? What kind of questions can one expect? These are just some of the common queries people have about the application process. In order, here are the answers: Once a year, students sit for the exam.
In order to apply for the exam, candidates must pay an application fee of RS 1500 (www.nta.ac.in/). Exams are typically three hours long and take place in an offline mode using a pen and paper. The NEET-UG exam questions are typically objective in nature, with 180 questions for the student to answer.
Physics, Biology, Chemistry, and Botany are all included in this set of questions, with each subject containing 45 questions. It is possible to take the NEET UG exam in 11 different languages. There are a few options for candidates to choose from: In addition to Hindi, we have English, Telugu, Tamil, Gujarati, Urdu, Oriya, Kannada, and Marathi.
What Makes One Eligible?
Applicants for NEET 2021 must be between the ages of 17 and 35.
As of December 31, 2021, the lower age limit for NEET 2021 applicants should be 17 years old. For example, 16-year-olds who plan to take the NEET 2021 exam are eligible because they will be 17 years old by December 31, 2021. There is a waiting list for admission for 2021.
The general category has an age restriction of 25 years, while the designated and PwD categories have an age restriction of 30 years.
In addition to their age, applicants must have passed the 12th standard or an equivalent exam in Physics, Chemistry, Biology/Bio-Technology, and English from the CBSE or another official state board. Candidates who have already completed the 12th grade may also apply for NEET, but they must provide proof of their graduation with the required GPA in order to enroll in medical or dental school. According to Class 12's category-specific minimum qualifying percentage:
In general, candidates must have 50% of the score, but candidates with physical disabilities must only have 45% of the score to be eligible.
Candidates from Scheduled Castes/Scheduled Tribes/Other Backward Classes must meet a 40 percent requirement, while candidates with physical disabilities from these groups must meet a 40 percent requirement.
The following are some additional significant NEET-UG considerations:
At least 500 in NEET UG is required for admission into Government Medical Colleges in India, which have low tuition fees.
Over 1174 medical schools are included in NEET UG.
Of the 92 thousand MBBS seats available under this exam, there are 31,000 seats in government medical schools.
More than 1.5 million students applied for this exam.
NEET PG
In India, the National Eligibility cum Entrance Test (Postgraduate) (or NEET (PG)) is qualifying and ranking examination for scholars who wish to pursue colorful postgraduate Doctor of Medicine (MD), Master of Surgery (MS), and parchment courses in government or private medical sodalities. This took over the All India Post Graduate Medical Entrance Exam (AIPGMEE).
How often is this done? Every year in the month of January, this computer-based entrance exam is offered in an online format. Whose job is it to conduct the test? This test is administered by the National Board of Examinations (NBE). Do you know how to apply it? There is an application fee of Rs 3750 for this National Level Entrance Exam.
How long will the exam be? The length of this exam is three and a half hours. The questions are objective (Multiple Choice Questions) and there are 300 of them to be answered by the test taker. Negative marks are also used in the assessment. Students must score at least 400 out of a possible 1200 to pass this exam.
It is unclear to some candidates what language is being used. It is important to note that only English will be used for this exam. This is a hugely competitive exam, with over 150,000 people signing up to take it. Over 10,000 seats are available in this exam, which is open to students from 550 medical schools across the country.
Courses:
Bachelor of Surgery and Bachelor of Surgery (MBBS). This course usually takes five years.
Bachelor of Dental Surgery (BDS). This also takes five years.
Bachelor of Veterinary Science (BVSc). This course takes five years
Bachelor of Homeopathic Medicine and Surgery (BHMS). This also takes five years.
Bachelor of Unani Medicine and Surgery (BUMS). This takes five years and a half.
Bachelor of Physiotherapy (B.P.T). This takes four years and a half.
Bachelor of Naturopathy and Yoga Systems (BNYS). Four years and a half are needed for this course.
Bachelor of Siddha Medicine and Surgery (BSMS). This takes five years.
Steps to Take Immediately Following the NEET 2021 Exam
NEET 2021 is an offline exam, as stated above. Those who take the NEET exam are allowed to keep the question paper with them afterward. The NEET question paper does not allow candidates to make any notes. As a result, the first thing candidates need to do after a test is to mark their answers on the paper. After the exam, their memory is still fresh, so they have little chance of making a mistake with these.
An answer key is prepared by various coaching classes after NEET is over after they evaluate the question paper and come up with the correct answers. These solutions are usually made available on the same day as the exams. They are generally correct and will help you keep track of how many correct and incorrect answers you have on the exam.
The following formula can be used to determine the estimated marks for NEET 2021 after candidates have tallied their correct and incorrect answers: "The difference between the number of correct answers (x4) and the number of incorrect answers (x1)."
For Those Who Did Not Meet NEET'S Requirements, what is Next?
For those who don't qualify for NEET, there are two options. There are two ways to prepare for the National Eligibility Test for Medical Education (NEET). The experience gained this year can help these candidates prepare for the exam in an entirely new way.
The second option is for those who do not want to spend another year studying for the exam, but still want to pursue a career in medicine. For this category of persons, here are some courses one may venture into Nursing, Pharmacy, Physiotherapy, Veterinary Sciences, Psychology, Nutritionist, and Clinical Research are all eligible for admission based on Class 12 grades.
Also read: MBBS full form, Enrollments, Courses, and Eligibility
Conclusion:
From the above discussion, it can be seen that the exam is no joke as it pertains to a delicate field of life, medicine. The NEET examination is a very difficult exam and students need lots of time for preparation as the examination subjects you to three (3) hours of critical thinking with room for malpractice.
To a greater is this examination because it helps in bringing the best medical practitioners in the country. Who would not like to have the best in his or her country, who will not like to be treated by a very good doctor or nurse? The answer is "nobody", absolutely nobody will like to endanger his life at the hands of someone who is supposed to preserve it.