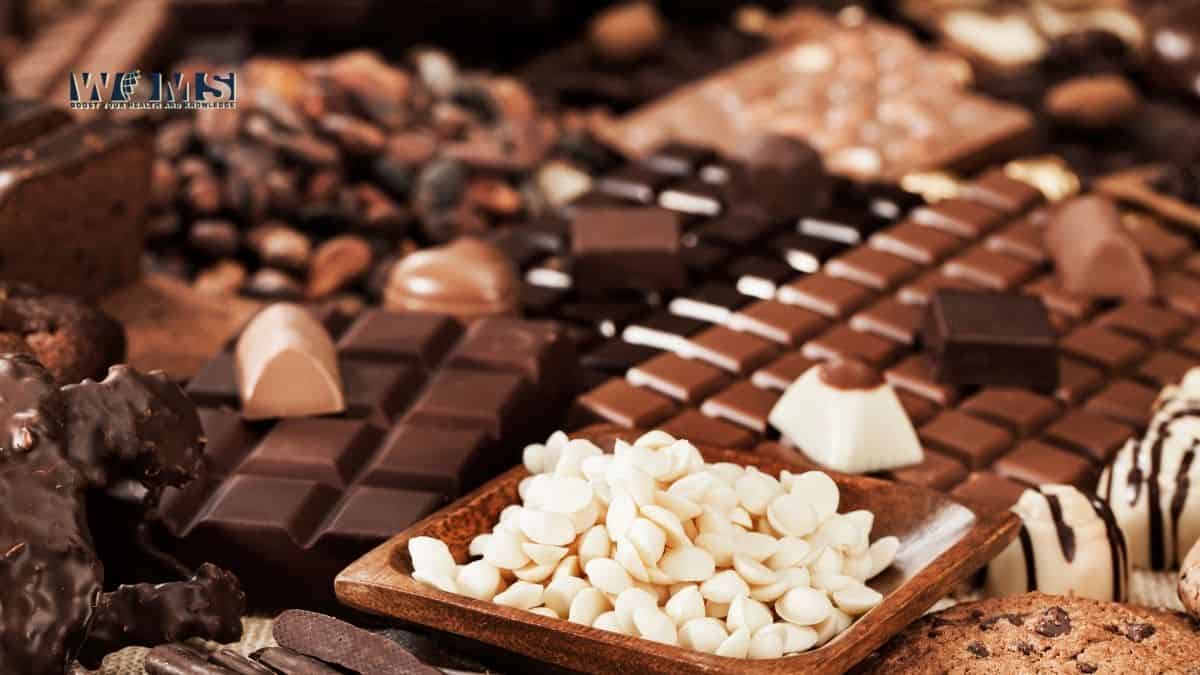 If you can't talk about edibles without giggling – you're either too high or too young.
Your first experience with edibles should be everything you hope it will be and more. Edibles are a healthier way of experimenting with marijuana in a safe and legal space. It can be hard to get the correct dosage for the body immediately, which is why many users experiment with different kinds of edibles and strains of weed.
If you're thinking about trying edibles or you're looking to mix up your current style of consuming cannabis, then read on. Below are five of the most popular types of edibles, each with its pros and cons.
Chocolates
Who doesn't love chocolate, right?
Now, imagine if you will, a cannabis-infused chocolate – a little, delightful square of cocoa heaven that helps put you to sleep. That sounds glorious.
Cannabis chocolate bars, bonbons, and slabs are readily available in multiple dosage options, and each square is marked so you won't overdose by accident.
The chocolate options can also be melted into hot chocolate, which makes for a delicious treat at the end of an evening.
Infused Tonics
Cannabis drinks and drink mixes like tonics and sofas present an entirely new method for consuming your cannabis. There are tinctures and extracts available that can be added to drinks, food, or even dropped directly under the tongue for quick absorption.
When it comes to consumption, most people still prefer edibles, but cannabis beverages are slowly growing in popularity. Try out a cannabis-infused tonic and decide for yourself if it should become a thing.
Gummies
Quite possibly, one of the most popular forms of cannabis edibles is the trusty weed gummy. These chewy candies are available in a wide range of colors and shapes and come in the most deliciously fruity flavors.
If you like taking a trip down memory lane, some of these are even available in sour variations. Delta 9 gummies are the preferred choice for relaxing and chilling – which makes them a good choice for sleepy time.
Mints
Weed edibles come in a surprisingly refreshing mint option. Marketed as relaxing mints, these precisely dosed poppers will freshen your breath and take your anxiety levels down a few notches.
Many people prefer ones that are micro-dosed with a calming strain of cannabis, green tea matcha, peppermint and light notes of vanilla. Most of these tiny edibles contain just 2.5mg of THC or less per serving, which makes them great for first timers who are still trying to nail down their perfect dose.
Barbecue Sauce
If sweet isn't your vibe, you're in luck – there are savoury options that are every bit as potent as their sweet cousins.
If THC-laced barbecue sauce makes your lips water, you'll be glad to know it comes in smaller 5mg-dosed sachets or larger 25 mg bottles for spreading. The sauce is everything you could want from a barbecue sauce and is perfect for dunking fried mushrooms or fries.
If you're feeling adventurous, try mixing it with your pulled pork or chicken recipes for an added zing.