Featured Post
A Guide to Addiction Treatment During the COVID-19 Pandemic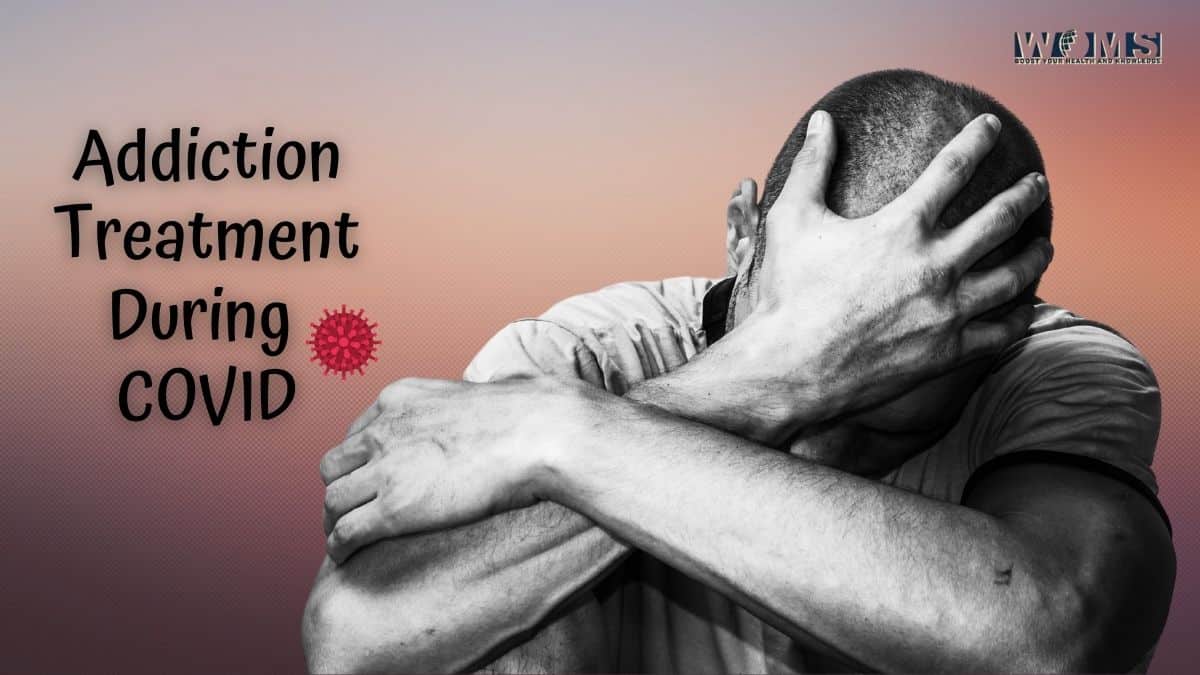 The COVID-19 pandemic and subsequent lockdowns have highlighted the need for additional support for people that are suffering from or at risk of addiction. With stricter measures in place to enforce social distancing, many employers have instituted a work from home strategy, though this has assisted with keeping COVID-19 outbreaks to a minimum in the workplace, it has increased the feelings of isolation felt by people unable to socialize recreationally.
Increased isolation from loved ones, health concerns, financial struggles as well as trying to balance childcare, home management, and a job whilst stuck at home has caused a surge in adult depression in the UK, and whilst some may have found healthy ways to combat their depression, a great many have turned to substances like alcohol and drugs to cope.
"New analysis finds nearly 8.5 million adults drinking at high risk, while the number of people addicted to opiates seeking help in April at the highest level since 2015"
Unfortunately, the past few years have seen huge cuts in funding for the support of mental health issues including addiction treatment from the NHS. This has left a huge gap in the options available to people seeking treatment and the ability to raise the funds to receive treatment, as well as leaving the public-funded options severely understaffed and overcrowded.
Studies have shown that the higher prevalence of Opiate, Crack and alcohol addiction is found in the more deprived areas in England and the UK as a whole, this means that there is very little personal finance available for addiction treatment without public funding, longer waiting lists for outpatient treatments in those regions and a higher risk of death from overdose.
Even before the pandemic, the levels of drug/alcohol-related deaths and hospital admissions were the highest on record, and with the inclusion of COVID-19 added to the mix means:
Fewer hospital beds to accommodate non-COVID-19 patients
Higher risk of complications from COVID-19 especially for people suffering from immunosuppression due to drug or alcohol addiction
Higher risk of transmission due to the nature of acquiring or using drugs
Higher risk of relapse due to changes in how support groups and outpatient treatment operate.
The Royal College of Psychiatrists has published the next steps for funding mental healthcare in England in the hope that their case for additional funding be heard and addressed during the Comprehensive Spending Review so that drug and alcohol services have the funding to be able to cope with the increased need for treatment and care for those at highest risk.
Current Addiction treatment options, Pro's & Con's:
Private Rehabilitation Centres
A private rehabilitation treatment center is a private service where you remain in residence for the duration of your treatment, many offer a holistic treatment plan where you are considered as a whole and developed with beneficial health-oriented activities incorporated, such as, balanced diets, exercise including yoga, medication, and individualized healthcare that aims to restore your physical, mental, and spiritual connection.
Pros:
Dual Diagnosis & Poly-drug treatment: You require concurrent detox treatment for more than one substance & require a high level of expertise.
Detox: Medically assisted and supervised
You will receive a high level of medical, nursing support for any other physical and mental health problems you may have
Limited access to the temptations outside of the facility
A safe environment conducive to your recovery
Being able to fully focus on your recovery without your normal life stressors
Shorter programs due to the full-time intensive treatment
No waiting lists
One on one treatments
Private rooms
Cons:
Expensive, the loss of public funding means clients need to raise their fees privately
Employment risk or uncertainty due to extended leave required
Alcohol Rehab Las Vegas – treats both private and NHS-funded patients at hid facility in Dorset, UK. He made the following comments when asked about the cost of private rehab.
"There are many benefits to seeking private addiction treatment at a residential facility like ours. You have immediate access to treatment that you can't get on the NHS, you also have access to a medically-assisted detox that is managed and monitored by healthcare professionals, one-to-one therapy with experienced addiction counselors, but most importantly, a safe place away from the triggers and risks associated with relapse".
He added: "Having that holistic, integrated treatment away from temptations to drink will give individuals the best chance of recovery, you can't put a figure on life-changing experiences".
Outpatient Treatment (public or private)
Pros:
Recover at home
Continue working during treatment
Control over treatment schedule
It is usually cheaper (or provided by the NHS & charity groups for free)
No need for childcare
Cons:
More temptation to relapse
No break from the stressors that initiated the addiction/s
Little to no support for the predefined treatment schedules
Treatment is less effective in the case of severe dependence
Free services often have very long waiting lists
Regardless of the way treatment is offered, it is imperative especially now, that substance use disorder be treated timeously and effectively to reduce the risks of complications of both substance dependence and the coronavirus. Those who have sought treatment before and did not find traditional therapies effective may want to try at home detox in New York. These services allow you to recover at home while learning coping skills to deal with triggers and cravings in real-time.
How to Stay Sober During the Pandemic:
Choosing sobriety is a daily decision no matter how long you have been in recovery, this is made possible through strong support systems, personal awareness, and preparation. Social restrictions during the pandemic and subsequent lockdowns in the UK may leave you feeling disconnected or alone, increasing your feelings of anxiety and stress, there are ways to help reset your thinking if you are feeling tempted to relapse:
Stay connected to friends, family, your sponsor or support group. This will help you stay accountable and connected. This is especially important if you stay alone and are working from home.
Be on the lookout for triggers or unhealthy thoughts, some may be different to the ones that have normally driven your urge to use.
Set healthy routines to keep your mind occupied
Try to be present in the moment, being alone can make it easier to dwell on the past but try to focus on what you are doing now.
Take advantage of online support groups such as:

Alcoholics Anonymous Great Britain
UKNA | Narcotics Anonymous in the UK
Addiction is a chronic disease that has no cure, only remission. Managed daily, addiction recovery is possible and can be long-term, but this requires resources that are accessible to all at risk no matter their socioeconomic status.
Read Also: Why inpatient drug rehab is so important