Featured Post
7 Immunity Boosting Fruits and Vegetables for Monsoon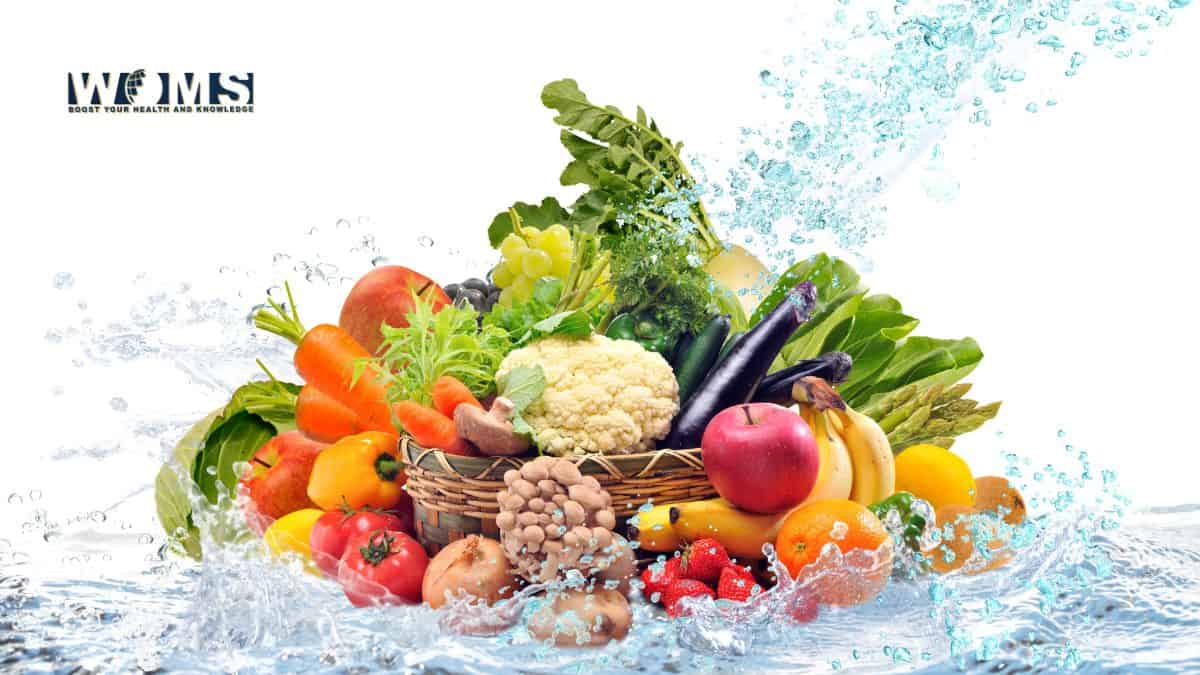 Boosting one's immunity has become a major concern after the pandemic outbreak. A healthy immune system is essential to fight different allergens and pollutants. Moreover, many are susceptible to infections or flu during monsoons. This is why it is essential to have a strong immunity system to fight seasonal ailments.
In this regard, individuals must include fruits and vegetables in their daily diet, especially during the monsoon season, to remain healthy.
Besides a balanced diet, individuals can avail of a monsoon insurance policy to prevent water-borne diseases like typhoid, cholera, viral hepatitis, etc. Reputed insurers extend such policies under pocket insurance to safeguard one's finances from unforeseen incidents.
Know the Top 7 Immunity Boosting Seasonal Fruits and Vegetables for Monsoon
Monsoon comes with various vegetables and fruits that help boost immunity. The anti-oxidant vitamins in these food items help fight free radicals and improve immunity.
Here are some of the following immunity-booster foods:
Spinach
This popular green leafy vegetable is highly effective as it is rich in nutrients. During monsoon, spinach is easily available and can be included in various diets, including curries, snacks, pasta, soups, etc. It is loaded with various antioxidants, nutrients and vitamins. The plentiful of magnesium, vitamin E and beta-carotene in spinach makes it an immunity-enriched food, enhancing the infection-fighting potential of the immune system. Moreover, it protects the body from harmful toxins.
Watermelon
The health benefits of watermelon are innumerable and contain higher lycopene compared to other fruits and vegetables. The vitamins A, B, C and lycopene in watermelon help fight chronic diseases such as health ailments and reduce cancer risk and macular degeneration.
Oranges
Vitamin C is widely known for immunity enhancement and is present in oranges. This citrus fruit contains nutrients like calcium, magnesium, phosphorus, etc., and improves overall health. Moreover, this vitamin C in oranges improves immunity by boosting the production of immune cells and providing protection from oxidative damage.
Pomegranate
This red fruit is considered one of the healthiest fruits for its countless health benefits. It is a good source of vitamins, especially A, C, E and folate. Moreover, it contains various antioxidants, possessing anti-viral antioxidant and anti-cancer properties. Therefore, eating pomegranates and/or drinking its juice can enhance immunity and help battle chronic diseases, improve digestion, control blood pressure, and likes.
Broccoli
Broccoli is one of the most nutritious foods; loaded with minerals, such as antioxidants, protein, vitamins folate, calcium, potassium, selenium, etc. Moreover, the vitamins and antioxidants in broccoli help fight free radicals that appear from different metabolic processes in the body. These free radicals can give rise to oxidative damage that leads to various chronic diseases, aging, inflammation and more.
Beetroot
This healthiest vegetable is enriched in fibres, vitamin C, potassium and many health-beneficial nutrients that enhance immunity. These nutrients make beetroot a vital component in the diet to improve immunity during monsoon. Furthermore, beetroots help reduce blood pressure levels, minimize inflammation, prevent anemia and fight against various infections.
Jamun
Another effective fruit to increase body immunity is Jamun, which contains calcium; beneficial for controlling blood sugar levels. Besides, this fruit can help manage stomach problems that are quite common during monsoon. Additionally, this fruit increases blood circulation and manages liver and kidney function. Furthermore, besides being enriched with vitamin C and fiber, Jamun also carries iron, helping strengthen the immune system.
Thus, these vegetables and fruits act as immunity boosters to fight against a series of seasonal diseases. Alternatively, individuals can also go for a comprehensive monsoon insurance policy available on a diversified online marketplace, safeguarding finances. Individuals can get coverage for hospitalization expenses and medications with a premium amount of just Rs. 649/year.
Moreover, the availability of such policies under the segment of pocket insurance offers financial coverage to meet multiple hospitalization expenses, such as medical costs, room rent, diagnostic test expenses, etc. However, there are certain inclusions and exclusions applicable under this policy.
Moreover, applying for this insurance is quite simple and hassle-free. By following a few simple steps, individuals can complete the payment through their preferred payment modes and purchase the policy. To conclude, consuming the aforementioned fruits and vegetables and purchasing an inclusive monsoon insurance plan along with different add-ons can protect one's health and medical expenses.