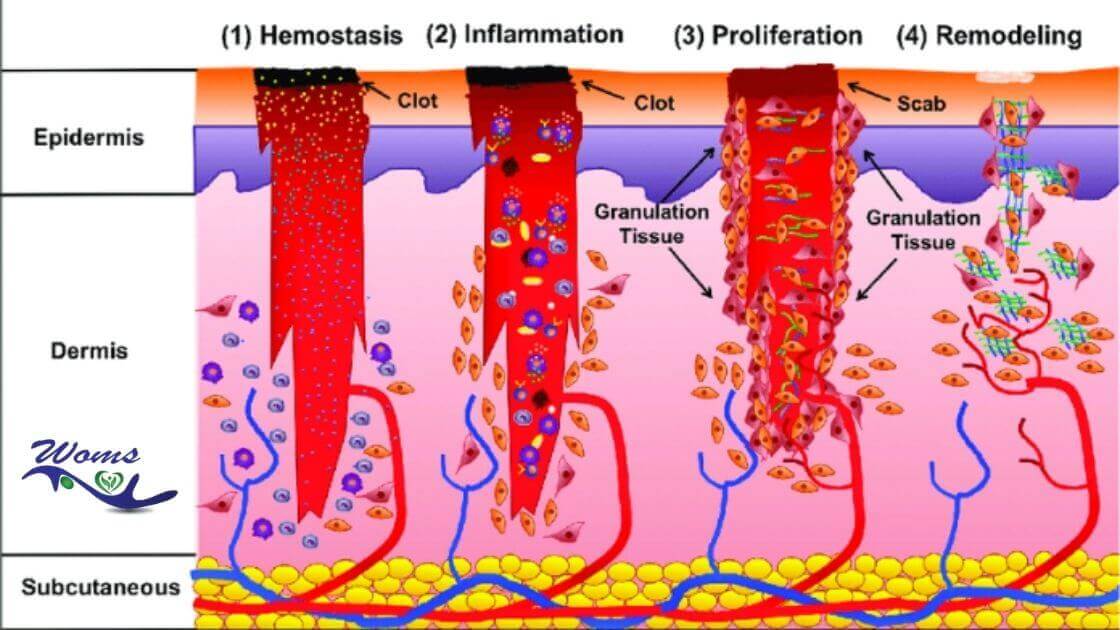 We all obey the doctor's orders regarding taking our medicine, handling the injured region, and carefully adjusting our dressings. While injured, we understandably want to go back to our top state within a short time, and that's why we must be aware of the healing process.
The wound healing process is one of the arduous processes. There are many factors that play an important role during wound healing. Some of the factors that affect wound healing are stress, diabetes, sex hormones, obesity, alcoholism, smoking and medications.
you must understand these influencing factors on wound healing to get the better therapeutics response on wound healing and resolved impaired wounds.
8 Best way to improve the healing process
If you are not sure about what to do, seek to hold these wound healing process in mind and that you can rebound from the injuries at a much quicker rate:
1. Take Enough Rest
A recent study showed that more sleep could heal wounds much faster. The scholars analyzed groups of participants who slept for only three hours at night compared to those who usually slept for the study duration.
They found that sleep restriction led to higher pro-inflammatory cytokines and delayed healing time by almost a full day compared to those who slept for an elongated duration. These tests showed a safe sleeping schedule for those looking for a speedy recovery.
2. Red Light Therapy
Red Light Therapy is an efficient way to step up the game of healing. What it does is rejuvenates one's skin by penetrating the skin with its modern technology. A lot of research has been done in this regard, and a lot more is still underway.
According to a recent study conducted on patients recovering from major wounds, scars, and other kinds of skin-related diseases. When they used red light therapy in addition, they found that their cuts, incisions, and injuries healed way quicker.
Light therapy has been a proven therapeutic tool and a stress relief for all, from elite players and seniors with arthritis. Without the adverse effects of these severe safety risks, you get from opioid pain killers and intrusive surgeries.
3. Decreasing Wounds
The elimination of inflammation is essential to the medicinal curing benefits of red light. Swelling and redness arise following trauma and surgeries, which decreases movement, induces discomfort, which slows down the healing process.
Red light treatment has been shown to alleviate acute and persistent inflammation in different trials.
4. Healing Wounds
A recently conducted study looked at several guided studies. Researchers there determined that, throughout studies and studies, this new technology developed a lot of strength that made wound healing easier. This helps to contract, allowing quicker, more efficient healing outcomes throughout the body.
Rest assured, you should stand up and use light therapy to recover quicker.
5. Eat Vegetables and Sleep
Research has shown that nutritional supplements, in addition to healthy sleep, have boosted the immune response of the participants. This is because nutritious foods are the power that the body requires to accelerate the wound healing cycle.
Foods that are high in nutrients and vitamins are extraordinarily essential, including zinc, copper, and vitamin A, present in many fruits and vegetables.
According to Healthline, crisp, leafy greens such as spinach, kale, Swiss chard, ginger, beets, mushrooms, bananas and yogurt offer the body incredibly valuable nutrients to recover faster.
6. Always Stay Active
If necessary, you can keep track of your workout routines. Also, if you have to get interested in less vigorous workouts or even stroll around the community after dinner, the wound's enhanced blood supply will speed up the healing process.
You can also ask the doctor for guidance about the right exercise activity for the specific cured wound or accident.
7. Quit Smoking
Cigarettes and other smoking behaviours are likely to hinder the healing process, mainly when smoking may significantly increase the likelihood of complications such as infections.
8. Keep the Injured Region Clean
Even if you think your wound is clearing up, keep cleaning and dressing the affected area until your doctor or medication plan tells you otherwise. Your skin requires an appropriate amount of moisture and humidity to recover correctly and efficiently.
If you can hold the injured region healthy, this part of the wound healing cycle will be more straightforward. Be sure you have the same amount of single dressing packets you need to control the bruise.
The Bottom Line
There is no way around hard work and integrity when it comes to the human healing process. That you should always keep in mind. Of course, since your wounds itself will make it hard for you to maintain everything, it's important to find your own balance.
Honestly, a little help from friends and family never hurts. It's known that humans became human when they started co-operating. This is how it still is, so be sure to ask your friends and family to help you recover and get back to you very physical best.