Eye Health
Eye Doctors: Opting Optometrists or Ophthalmologists for Your Eye Care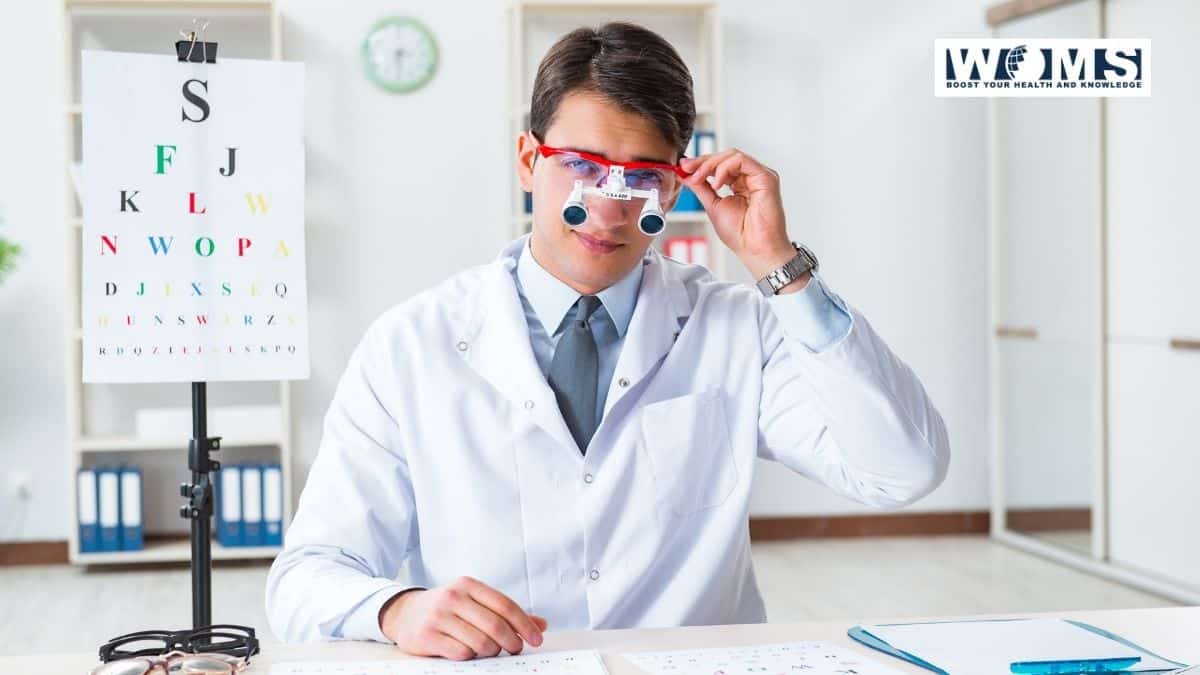 Have you ever heard of the 3 "O's" when it comes to eye care? You must have heard so. Let us help you understand these 3 "O's." They are optometrists, ophthalmologists, and opticians. So, if you are looking for any professional for your eye care, you may come across any of these three. They are all eye care practitioners.
Optometrists, ophthalmologists, and opticians vary from one another in terms of education, scope, services, and salary. So, are you slightly confused now? Which eye doctor to prefer? Also, thinking what the nature of work of these eye doctors is? Well, it is simple, and it is dependent upon the need you have.
In a broad sense, ophthalmologists and optometrists are the two leading eye doctors. Sometimes, you will see them working together in the form of a team. In this blog, we will make you understand which eye doctor to choose according to your eye care need. Keep reading to have clarity about which eye doctor to opt for!
Your Medical and Surgical Eye Doctor: Ophthalmologist
An ophthalmologist is an eye doctor who had attended medical school. They had completed their education and also did 1-year internship at eye care hospitals. Also, they had been the resident eye doctors for three years.
In some cases, an ophthalmologist may go for a fellowship of 1 to 2 years. So, are you thinking of visiting them but unclear about their services? Let us help you with this.
When you go to an ophthalmologist's eye doctor, you will get a complete package of eye care services. Yes, a complete package. They offer you vision services, inclusive of eye exams. They can give medical as well as surgical eye care.
Do you think about the difference between medical and surgical eye care? Let us explain it in terms of eye ailments. If you have chemical burns or glaucoma, you may undergo medical eye care. While if there are other issues not curable through medicines, your ophthalmologist may suggest surgery. For example, trauma, cataracts, etc.
Apart from that, your ophthalmologist can also do plastic surgery. They may diagnose and treat different diseases associated with eye conditions. They also conducted researches from time to time.
Delayed Ophthalmologic Surgeries during COVID-19 Pandemic
It is crucial to give you a brief account of the suffering of eye patients in the COVID-19 pandemic—most of the ophthalmologic surgeries faced delays due to pandemic situations. Upon opening of the hospitals, ophthalmologist eye doctors did fewer high-priority surgeries.
Ophthalmologist eye doctors did an extra sanitization to succeed in the results of the surgical procedure. Due to the continued pandemic situation, we see several ophthalmologists and optometrists, eye doctors, and opticians switching to telemedicine.
Your Vision Care Eye Doctor: Optometrist (OD)
Optometrists are the eye doctors who are there to take care of the primary health care of your eyes. These health care professionals attend the college, followed by spending four years in a professional program in Optometry College. After that, they get a doctor of optometry (OD). Some of the optometrists go for fellowships as well to gain extra clinical training.
Are you wondering about their nature of work? Or simply the type of services they offer. Let us throw some light on their services for you. Their primary focus is the care of your common vision.
When you go to an optometrist eye doctor, they will examine your eyes and carry out several vision tests. If you need eyeglasses or contact lenses, they will prescribe you. Also, they can monitor different eye ailments resulting from other diseases—for instance, diabetes.
Are you worried because of the dryness of your eyes? You should not be because an optometrist eye doctor can help you in curing this dryness. They may provide eye care services in the form of vision therapy. Also, you can purchase low-vision aids through their suggestion.
Your Experts for Eyeglasses and Contact Lenses: Optician
Opticians are eye care professionals who are not eye doctors. We can call them eye care technicians. However, you need to be clear that they cannot examine your eyes. However, you will need them to have good quality and clear eyeglasses and contact lenses. In terms of education, they attend a college to get a 1- or 2-year degree. It can also be a certificate or diploma.
Opticians working together with other eye doctors can also fill the prescription forms. Furthermore, they provide you with different services. They may check your eye care prescriptions. For example, prescriptions are lenses. They can also give you, or adjust, or repair the eyeglasses. Also, you can add frames and contact lenses to this list.
They can also take facial measurements to help you decide the best frames and lenses suiting you. Additionally, they are also known for ordering and checking eye care products.
Now, Which Eye Doctor to Visit?
So, now you are in an excellent position to opt for your eye doctor and optician. Again, it is totally about your need. However, we may suggest you in a generalized manner.
Are you looking for primary eye care? Then you should visit an optometrist eye doctor. They will provide you with eye care in routine. They may refill your eyeglass or other eye prescriptions. If needed, they will refer you to an ophthalmologist eye doctor.
In the case of severe eye ailments needing particular medication or surgery, you must visit an ophthalmologist eye doctor, especially if you are suffering from cataracts, glaucoma, etc.
Now, when should you visit an optician? If you had already seen your two eye doctors, you would automatically visit an optician to get your prescribed glasses or lenses.
Eye doctors: Final Verdict
If you are looking for the perfect eye care doctor, we hope this article will help you choose them according to your need.
We wish you the best of luck with your eye care, with these eye care professionals offering their valuable services.
FAQ's
Can we call Optometrists, Ophthalmologists, and Opticians eye doctors?
In terms of college education, only optometrists and ophthalmologists have a license. They are the actual eye doctors. At the same time, opticians have 1-2 years of the degree, diploma, or certificate. They are licensed to work in the eye care profession, but they are eye technicians.
What is the common factor in Optometrists, Ophthalmologists, and Opticians?
Optometrists, ophthalmologists, and opticians are all eye care professionals providing eye healthcare services. The types of services provided by them are different. Also, they vary from one another in terms of education, services, salary, etc. They may provide you with advanced services, e.g., medical or surgical procedures. This is true in the case of ophthalmologists. Or, if you visit optometrists, they may provide you with primary eye care. In the case of opticians, you will get a well-fitted lens or eyeglasses through a proper prescription.
Is it possible for an optometrist eye doctor to diagnose eye diseases?
Yes, with a professional degree from Optometry College, they can uncover different health problems through examining your eyes. Also, they can diagnose other diseases related to eyesight in addition to eye diseases. For example, they can tell you if your vision is declining due to hypertension or diabetes.