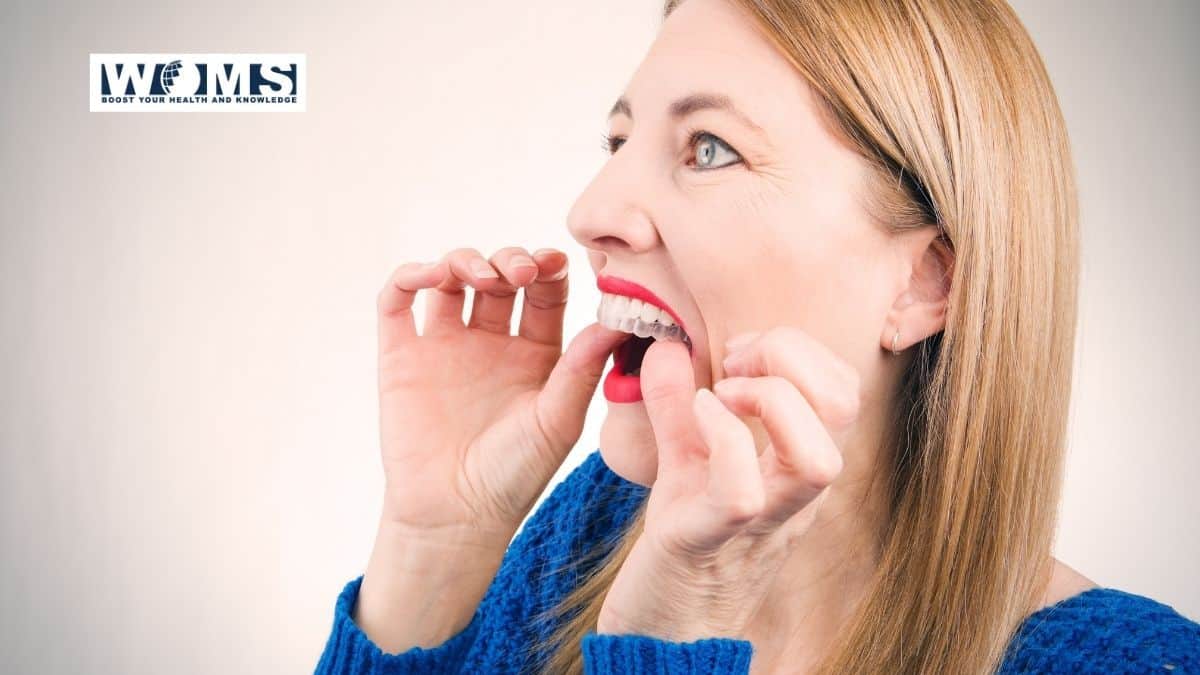 Are you facing problems in chewing your meal? Are you thinking about putting on braces? Are you confused that whether adults can have them or not? Then your research is over. You have arrived at the right place to know more about adult orthodontics.
You may need orthodontic care. We will briefly make you understand the concept of orthodontics, especially adult orthodontics. Orthodontics is a branch of dentistry. It deals with the treatment and management of teeth.
That means when you have an orthodontic treatment; the doctor corrects your irregularly placed teeth. He may do so by using braces or through oral surgery. If your lips and teeth have no alignment, then also you need orthodontic care.
Many people think that orthodontic care is for children. However, the field of adult orthodontics is very vast. It is a developed field undergoing advancement every day. In child orthodontics, treatment involves the guidance of the growth of the jaw. So that permanent teeth are in good shape as they come out.
Everyone desires permanent teeth straightway because they prevent the problems of tooth later on. Either you are getting an adult orthodontic treatment, or you are undergoing child orthodontia, you must curious about getting your braces. Let us share with you the common aspects of getting your braces.
Adult Orthodontics and Braces Placement
When you reach your orthodontic doctor for any type of braces, it might take 1-2 hours for the process to complete. Firstly, the orthodontist will be cleaning and drying your teeth. Then he will apply the bonding glue for the attachment of braces. In the final step, he will insert an archwire and use elastic bands to secure it.
Are you scared of the pain in this process? Well, you should not be as frightened. When you get your braces, at first, they will not hurt you. But yes, there is soreness later on in the mouth n teeth. This soreness may last for a week or so.
Adult Orthodontics and Braces
You must be clear that not only kids get braces. But also, there are adult braces too. That means the adult orthodontic field is benefiting the adults equally. They are improving their oral health through straight teeth, allowing them good biting and chewing of food.
Irregular and unaligned teeth in adults are no more an issue now. With the advanced materials in adult orthodontics, one can have all the solutions. You can wear your braces excellently and comfortably.
The adult braces will improve the functioning of your teeth. Your facial appearance will enhance, giving you more confidence. Also, adult braces can be suitable for the prevention of specific issues. For instance, they may prevent the reasons for tooth decay, as they correct the area of plaque built up.
Additionally, braces can fix periodontal (gum) and loss of the bone around teeth. This is your solution to difficulties faced by you in chewing. So, are you excited to get your braces to improve your health?
Please keep reading as we further disclose important facts to you.
Invisible Braces in Adult Orthodontic
Adults and children face different problems with teeth. However, in the present era, they can get help from orthodontists. Going to braces at either age can be dependent upon many factors. For instance, your teeth may be highly crooked, causing you trouble chewing. In this regard, the type of braces and the time needed to wear them are essential.
In many cases, orthodontists report that patients do not like braces that appear to others. So, the concept of invisible braces floated in. In recent years invisible braces were introduced to solve this problem.
Isn't that amazing to complete your adult orthodontic care with invisible materials? Yes, you may know for the clear braces. For instance, clear/ceramic braces are composed of composite materials. Amazingly, different transparency levels are available. Such braces mimic the natural teeth' color.
Another exclusive example of such braces is lingual braces. When they attach to the rear side of teeth, they are less visible. Another type of invisible braces is Invisalign®. Invisalign® comes in the form of trays.
Invisalign® are clear and removable braces. Whenever you want, you can custom-fit them inside your mouth. You can wear them for 20 – 22 hours for your orthodontic care. However, it is the task of your orthodontist to determine that Invisalign® is suitable for you or not.
Child Vs. Adult Orthodontics
Whether you are a kid, teenager, or young man, orthodontic care is a must. You must have seen children of 1 to 4 years wearing braces and other orthodontic appliances. Patients of all ages are increasing as the world population increases.
Nevertheless, this is a misconception that orthodontic care of good quality is only available for children. It is equally known for adults as well. Both adults vs. child orthodontics are improving and becoming affordable with time.
Isn't that interesting to learn that adult orthodontics is growing vast than child orthodontics? Yes, this is true. In terms of facts and figures, the proportion of adults consulting orthodontists is higher. One out of every three patients visiting orthodontic specialists is more than 18 years of age.
Child Vs. Adult Orthodontics| Outcome-based approach
The noticeable difference between children and adults undergoing orthodontic treatment is very of growth. In simple words, if you are an adult, then you may recover over a more extended period. Also, because you are mature now and your bones are pretty dense.
However, as children need proper care, so they need to be supervised after taking treatment. They must take care during tongue thrust, grinding of food, clenching, etc.
In some parts of the world, orthodontic specialists may coordinate with the patient's family for good results.
Summary
Modern-day adult orthodontics is proof that orthodontic care is not just for children. This is clear from the fact that 1 out of every 3 patients visiting orthodontic specialist is more than 18 years of age. With the help of invisible braces, you can enjoy better health. Also, the orthodontic equipment will prevent you from other related problems.
Frequently Asked Questions
Are braces designed for children, or can adults also have them?
Yes! For sure, adults can have braces. In the current time, any adult who could not get the proper orthodontic care earlier can now benefit from it. They can treat various issues and prevent the appearance of other problems by using braces. They can gain more confidence and self-esteem through proper treatment.
I don't want my braces to appear, is there any way in adult orthodontics to this?
Yes, this is possible if you go for the invisible braces after a proper prescription from your doctor. Clear/ceramic braces and Invisalign® are good examples of invisible braces. It is also good to tell you that these braces are as effective as metallic braces are.
What factors do I need to notice when I need braces?
You should consult your orthodontic specialist. He will determine the need for placing braces or other orthodontic accessories to cure the type of issue you have.
Should I inform my orthodontists if my braces hurt?
If you are using modern braces, then for sure, you will feel less discomfort. There will be soreness in your mouth. But this pain will be manageable and occasional lasting for a maximum of two days. But if you have pain for an extended time, you may contact your doctor.