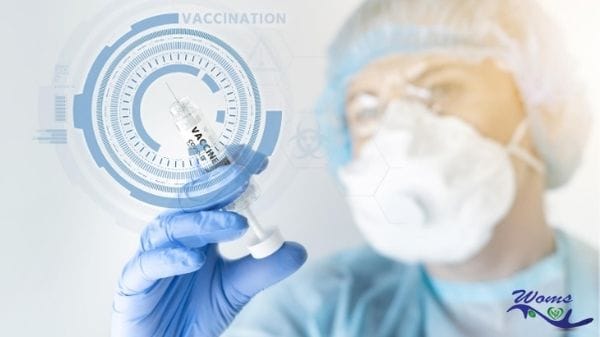 'EpiVacCorona' Russia's second vaccine shows promising results in early trials
As the coronavirus is spreading rapidly there has been much ongoing development for vaccines. Many countries are working hard to bring the vaccine as soon as possible. Russia has again shocked the world by developing a second coronavirus vaccine. Russia has already approved a vaccine for use on August 11. Announcing the approval of the vaccine, Russian President Vladimir Putin said Russia had developed the world's first successful coronavirus vaccine. Russia has claimed that another corona vaccine has also been successful. The "EpiVacCorona" vaccine is another vaccinee made by Russia.
Key points:
Russia's new coronavirus vaccine 'EpivacCorona' has been developed at a former soviet weapon plant.
The clinical trial of Russia's new vaccine will finish in September
Scientists claim volunteers used as human guinea-pigs reported no side-effects
There are some side effects of Russia first vaccine 'Sputnik'. The side effects include swelling, pain, hyperthermia, and itching at the site of injection.
Russia claims that the new vaccine will not have any such side effects. Russia also named the first corona vaccine Sputnik. The new vaccine is now called 'EpiVacCorona. 'EpiVacCorona ' is developed at the Vector State Research Center of Virology and Biotechnology, a world-class virology institute in Siberia.
The result of early trials of 'EpiVacCorona vaccine
The vaccine is said to be different from the Russia' first vaccine 'Sputnik V'. According to Russian scientists, the clinical trial of the 'EpiVacCorona vaccine will be completed in September.
However, none of the 57 volunteers who were vaccinated during the trial experienced any side effects. All the volunteers are healthy and feeling good. It is also being reported that the vaccine induces an effective immune response after dosing the volunteers twice at the interval of 14-21 days. The second dose will be given 14 to 21 days after the first dose.
Russia expects the vaccine to be approved by October. It is expected to start production by November. The Vector State Research Center of Virology and Biotechnology worked on 13 possible coronavirus vaccines. These vaccines were tested in animals in the laboratory. So far, vaccines from China, the United States and the United Kingdom have also reached Phase 3 trials.
How many vaccine candidates world has presently?
As of now, the world has more than  160 vaccine candidates in different stages of clinical trial and among 160 candidates five of them have already reached the critical last phase of their human trials to battle the pandemic.  
We must understand that development of a safe and effective vaccine against any diseases is a complex and time-taking process. The process may usually take 10 to 15 years. However, the scientist and the researchers from the world are working in breakneck speed to develop a vaccine for COVID-19.
Also read: world' first Coronavirus vaccine registered by Russia