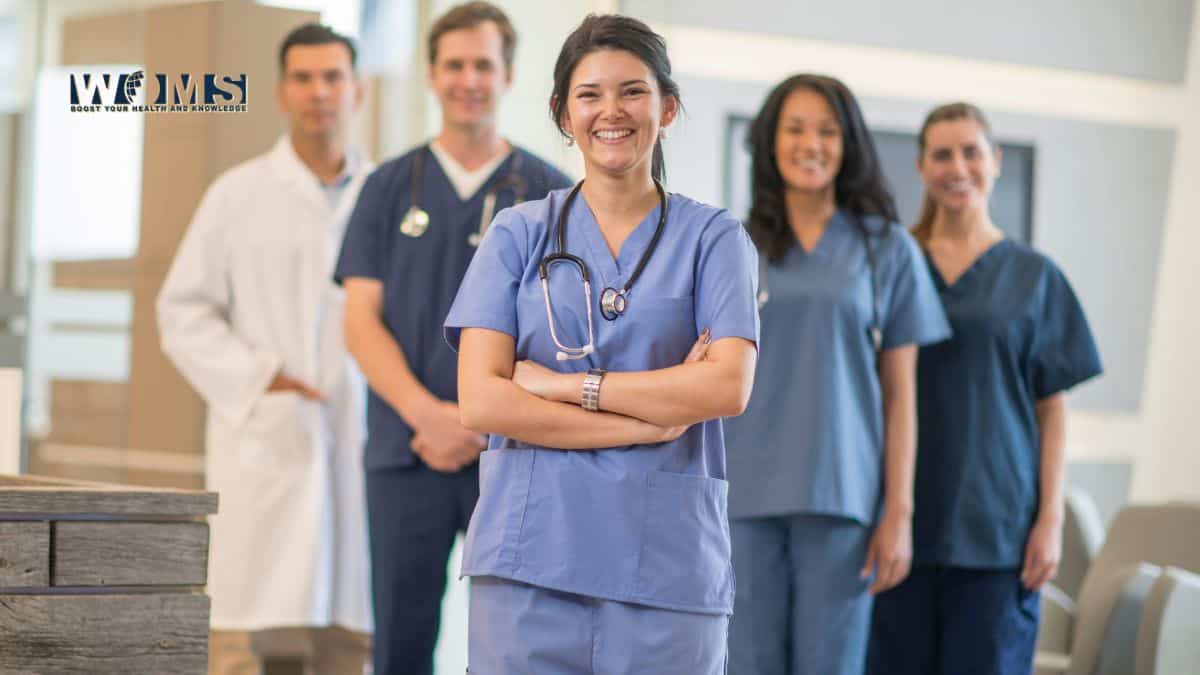 A career as a nurse can be rewarding. There are many job opportunities as nurses are in demand. This can make nursing a good career choice. There are many applicants who apply to nursing schools every year. In recent years nursing schools acceptance rates have been hovering at around 66%. Acceptance will depend on factors such as the school, degree, or program you choose. Top-ranking nursing schools are often very selective. This article contains some practical tips and strategies that can help with getting into nursing schools.
Examine nursing school admission criteria
It helps to know the requirements to get into nursing school. You can ask for admissions checklists from nursing schools that interest you. You can then do whatever you can to meet the admission criteria before you apply.
A strong and compelling personal statement will impress admissions officers. In your personal statement, you will have to discuss why you want to be a nurse. A nursing essay involves understanding the role of a nurse and must explain why the career is a good fit for you. You may need help with writing a personal essay on why i want to be a nurse and what will I achieve from it. You can give the writer instructions and receive a well-crafted essay of high academic quality. Getting professional-level nurse essay from expert writers with this important aspect of the admissions process can improve your chances of admission.
Create a pre-admission plan
Your pre-admission plan should include:
Enrolment requirements.
Application deadlines.
Pre-requisites.
Forms and documents you must submit.
Contact information for admissions staff.
Having a good plan will keep you on track with what you need to do. You won't miss any deadlines or forget about the documents you need to provide. It is easy to keep all the information you need in digital documents like spreadsheets and calendars.
Understand the academic requirements
Your grades will affect admission decisions. You will usually need a high GPA to get into the best schools. The average minimum GPA usually ranges from 2.0 to 2.8 for associate's degree programs. They are 3.0 on average for bachelor's degree programs.
If you make full use of any additional academic opportunities it will work in your favor. A strong foundation in subjects like chemistry and biology will help you to succeed as a student in a nursing program.
You should begin taking pre-nursing classes and standardized tests as soon as you can. Some schools require standardized test scores and others don't. The test of essential academic skills (TEAS) measures the potential to succeed at nursing school. It's a multiple-choice exam with 170 questions that takes over three hours to complete. Not all nursing schools require you to take this test. If you take it anyway and score well, admissions officers may prefer you over a candidate who didn't score well or didn't take it.
Make sure your resume looks professional
When creating your resume, it will help to keep the admission requirements in mind. A strong resume that showcases your academic strengths, skills, and experience will enhance your prospects of admission. It's worth making sure that your resume looks professional.
Check for grammar or spelling errors.
Use plain rather than fancy fonts.
Format it appropriately.
Use active language.
Include bullet points.
Eliminate any unnecessary information to keep it as short as possible.
Make sure you don't leave out any relevant skills or experience. If you took a first-aid or CPR course make sure you mention it. Highlight any honors, awards, certificates, etc.
Choose a program that suits your goals
Factors such as the reputation of a school, accreditation, and the NCLEX pass rate are important. However, you will also need to take your personal career goals into account. An associate's degree program takes two years so you may want to pursue this route to graduate quickly. You can even do this program online. If you are already working in a hospital, an online degree program may suit you best. Some schools have hybrid classes where you complete some coursework at home and attend labs on campus.
If you want to be a nurse practitioner you can enroll for an associate's degree or a bachelor's degree in nursing (BSN) program. Your education for a BSN will take you four years. More nurses than ever before are finding that having a bachelor's degree in nursing opens more doors for them. Many states in the U.S. require a bachelor's degree in nursing for RNs.
You may want to start off by becoming a certified nursing assistant (CNA). If you're already a CNA this will look good on your application. It shows you have experience interacting with patients and caring for them.
Schedule an appointment with an admissions counselor
Speaking to an admissions counselor can help you to make more informed decisions. It can be helpful to prepare some questions. The admissions counselor will clarify different career paths and options that are most suitable for you. This can give you an advantage over other applicants who haven't made the effort to find out more.
Apply to several schools
When applying to nursing schools you should apply to several schools. If you find a couple of schools that fit your goals, applying to them all will increase your chances of acceptance. Just because one school has a higher acceptance rate than others doesn't mean it won't offer a quality education.
When you select schools, make sure you understand the different admission requirements and important deadlines. If you receive more than one acceptance, you have a choice of where to go. You can compare the programs and financial packages before you make your final decision.
Apply early and include all the documents
Preparing your applications for nursing schools ahead of time ensures that you submit them well before the deadline. If you supply a complete, professional application package it shows how important admission is for you. If your application arrives at the last minute and vital documents are missing is likely to guarantee rejection.
Get experience in healthcare
Experience in healthcare isn't a requirement for admission to a nursing school but it can be of benefit. A nursing school will want to know how you spend your time outside of the classroom. Perhaps you volunteer at a senior center or a local hospital. Taking a first aid course can give you experience in emergency services and wound care.
Volunteer work in any healthcare capacity shows your passion for healthcare and will make your application stronger. If you want to know how to get into nursing school, having hands-on experience can make a difference.
Conclusion
The above tips can help to improve your chances of admission when applying to nursing schools. Each school has different admission criteria. It's important to do your due diligence so you understand these requirements. You can then start preparing well in advance to make sure you fulfill these requirements. This will give you the best chance of acceptance in a competitive arena. If you aren't accepted at first, you shouldn't give up. Revise your resume, write a compelling personal statement, get some hands-on experience in healthcare, and try again.