7 Questions You Should Ask While Selecting Prenatal Paternity Testing Laboratory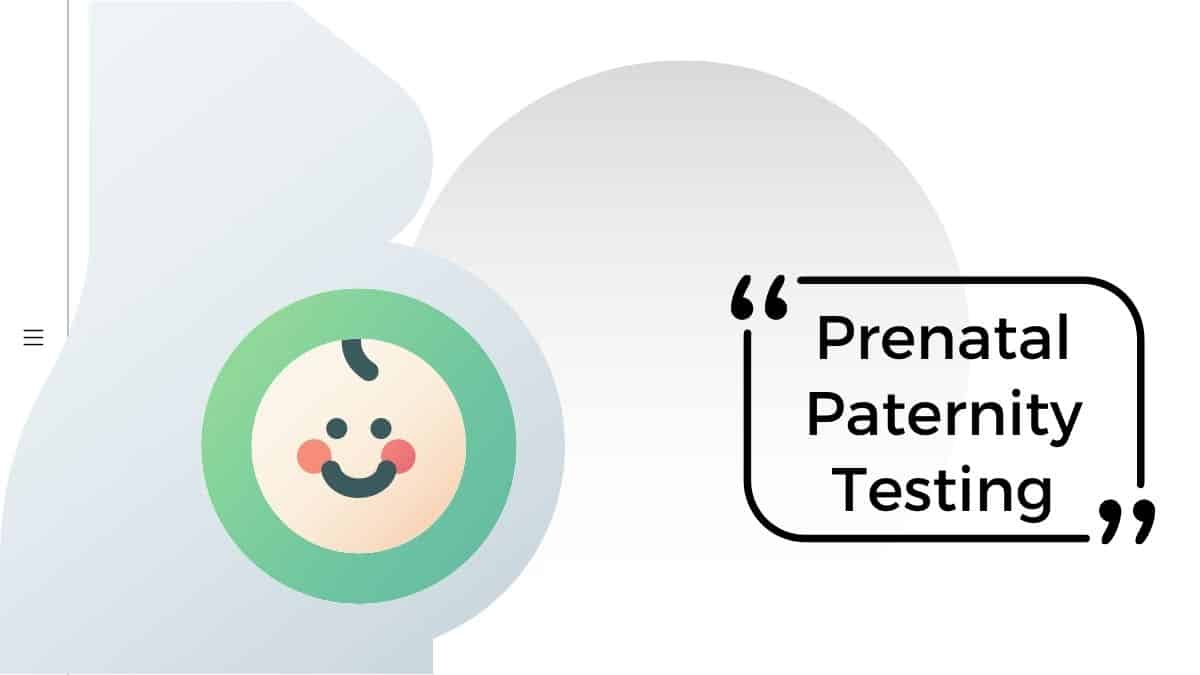 Pregnancy is indeed a joyous occasion for the expectant mother or couple. However, it also brings unique concerns and responsibilities with regard to the health of the would-be mother and complications with the delivery. In some cases, the paternity of the unborn child might also be in question. This warrants a paternity test. The basic procedure of this test, along with 7 questions one should ask a testing laboratory will be examined.
What is a prenatal paternity test during pregnancy?
A prenatal paternity test is a procedure to determine the paternity of the unborn child. By taking a blood sample from the pregnant woman, a diagnostic lab can obtain DNA samples of the baby, as the mother's blood contains cell-free fetal DNA. This sample is then compared to the DNA of the potential father, obtained using a cheek swab. A prenatal paternity test can be non-invasive in nature and it is preferred over an invasive procedure as it poses no risk to the child. Furthermore, it can determine the child's paternity with more than 99 percent accuracy.
7 Questions You Should Ask While Selecting Prenatal Paternity Testing Laboratory
1. Is the paternity testing lab accredited by reputed organizations?
A reputable prenatal paternity testing laboratory should be accredited by organizations such as the American Association of Blood Banks (AABB) or the College of American Pathologists (CAP). There is a certain purpose behind getting accreditation. It verifies that the company or lab follows the best sample collection, storage, and testing methods. In fact, the labs that receive this rating have to undergo a strict audit. Therefore, with proper accreditation, one can rest assured that their sample will be tested using the best methods, thereby improving the authenticity and accuracy of the results. Apart from the above-mentioned bodies, labs also get ISO/IEC 17025 accreditation.
2. How much does it cost to perform prenatal paternity testing?
There is no fixed price when it comes to a prenatal paternity test. The price might vary based on the country or region one is residing in. That said, to find the best lab, look for pricing that isn't too expensive and not too cheap either. While the detriments of the former are quite clear, the latter has its complications and drawbacks. For instance, it might impact the quality of the test or sample collection. Or the actual price might turn out to be higher than the promised rate when shipping is included. Thus, sticking to quality, accredited labs offering some form of discount might be the best course of action.
3. Is there any customer support if questions arise regarding the kit and sample collection?
Apart from quality and price, customer service is another important factor when it comes to selecting a lab. The diagnostic center must be easily accessible via call or email and must be willing to answer all queries related to the procedure. For instance, one might like to know if a prenatal DNA testing kit can be delivered to their residence. Thus, when they call or email the facility, they should get a prompt response stating it can be delivered at home discreetly. In this manner, it can be ascertained if a lab has good customer service as well as customer support.
4. How long does it take for testing results to come back?
The turnaround time is another important fact that must be considered before choosing a testing facility. With huge improvements in DNA testing technology, many labs can deliver results as early as two days, or even earlier. However, factors like shipping must be kept in mind while asking about turnaround time. It is also important to ask if the company charges extra for faster delivery time. Lastly, if the results are required on an urgent basis, ask the lab if they can be made available online before being shipped. Ideally aim for a lab that balances turnaround time, quality, and pricing.
5. What would be the minimum accuracy level of testing?
As mentioned before, a prenatal paternity test is performed with 99 percent accuracy. This means that the DNA samples of the unborn child and the father are analyzed until it is 99 percent confirmed that they are the father. From this, it can be inferred that the DNA pattern matches one in hundred men. Some labs go for even 99.9 or 99.99 percent matching, which translates to DNA patterns matching one in thousand and one in ten-thousand men respectively. Therefore, opting for 99.99 percent accuracy is the most ideal outcome. However, it should be done at the initial quoted price.
6. How many years of experience does the laboratory have in testing?
Be it any business or establishment, experience and goodwill are major factors in choosing their patronage. The same can be said about a DNA testing laboratory. Before looking for discounts and attractive deals, make sure that the company is reputed and has years of experience in the diagnostic business. This adds a level of trust and credibility to the operation. Moreover, since paternity testing is a rather sensitive topic, it's vital to handle the DNA samples with extreme care and dexterity. However, a new testing lab can also be quite proficient at the procedure. In either case, it's prudent to question them about their experience.
7. What about privacy and security while performing tests?
Perhaps the most important question of all is to ask the lab about their policies on privacy and security. Although most labs promise discreet packaging, shipping, and delivery, it might take a little more research to attest to this. For instance, checking if the lab encrypts their data or shares their samples or results with a third party is a great way of testing for security. The bottom line is to select a lab that doesn't outsource its paternity test, as it is rather sensitive information. Only opt for a paternity test from a lab whose privacy policy is airtight.
Also Check: UNITY Screen NIPT
Conclusion
In closing, it is possible to vet for a prenatal paternity testing lab by asking these 7 detailed, fundamental questions. However, there is no correct answer in some cases. Therefore, one might have to compromise on some factors to leverage others.
FAQs
What is the difference between invasive and non-invasive prenatal DNA paternity tests?
The key differences between invasive and non-invasive prenatal paternity tests are the risk factors. In procedures like Amniocentesis and Chorionic villus sampling (CVS), a needle or tube is inserted through the uterus or the cervix to collect DNA samples of the unborn child. Both of these procedures are invasive and carry a risk of infection or miscarriage. As a result, they are never used exclusively for establishing paternity but instead are used to determine genetic defects and abnormalities. 
A non-invasive procedure, on the other hand, just takes the blood sample from the mother, thereby posing no risk to the child. Due to its simple and safe procedure, it is used widely for paternity tests.
Why is it important to take a paternity test during pregnancy?
There are multiple reasons to take a paternity test. From a legal standpoint, it can be used to establish paternity in a court of law, thereby securing custody or child support. From a medical standpoint, it is used to determine the medical history of the newborn child. Lastly, it can deepen the bond between the father and the child. 
Due to these crucial reasons, many hospitals in the United States have made it a law to undertake this test when a child is born. Filled as a document, the data is held by the Bureau of Vital Statistics. This can be eventually used as a legal document for all medical or legal purposes.