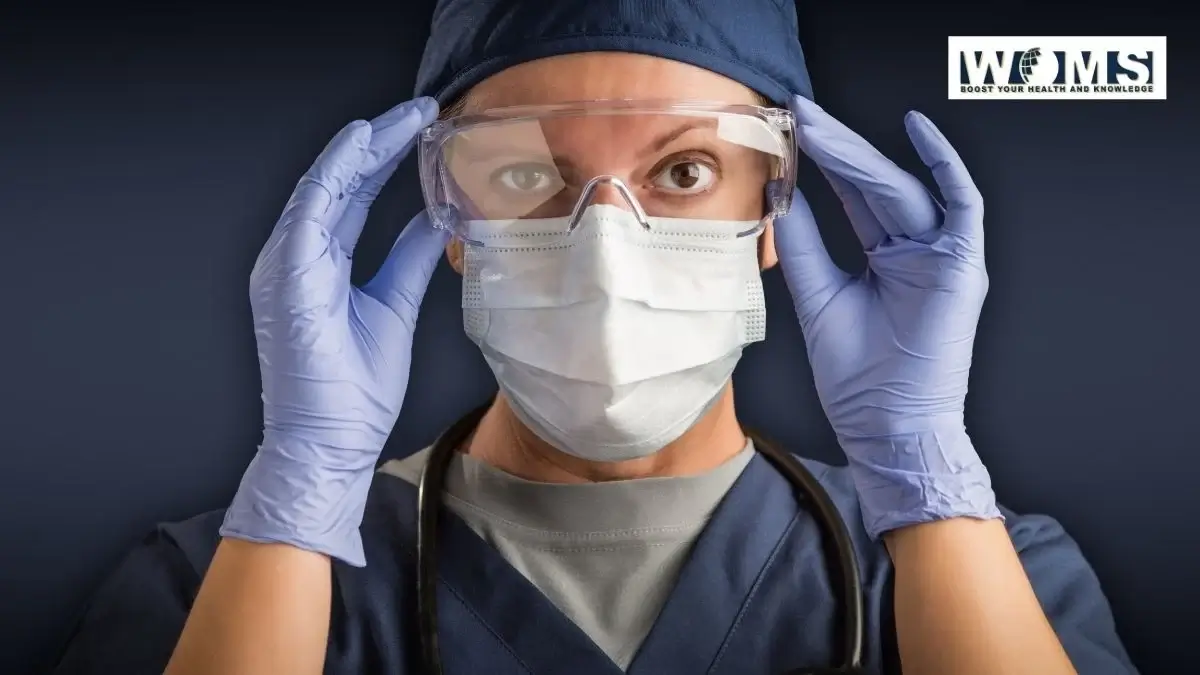 Given how the coronavirus pandemic has devastated many nations worldwide, the need for personal protective equipment (PPE) is all the more rampant, particularly in the hospital industry. Although protective gear is commonly used in other sectors, such as construction and manufacturing, it's played an increasingly crucial role in the medical industry since the pandemic broke out.
PPE encompasses protective garments, headgear, gloves, face shields, spectacles, and facemasks that workers wear to protect themselves from injury or disease transmission. It never goes missing in health care settings, including hospitals, doctors' offices, and clinical labs. Using it for the sake of taking the proper precautions ensures that one's skin, mouth, nose, and eyes remain free of infectious materials like viruses and bacteria that may prove to be harmful.
Protective clothing and equipment also serve to protect patients who may be exposed to infectious substances from visitors or healthcare workers. The same goes for patients with certain medical conditions such as immunodeficiency. Of course, the use of PPE goes hand-in-hand with other health and safety protocols. Covering one's nose and mouth when coughing and sneezing, washing one's hands properly, and using alcohol-based hand sanitizers help minimize the risk of an individual acquiring an infection. In addition, the proper removal and disposal of contaminated PPE must be observed to prevent infecting the wearers themselves and those around them.
Employers' Assessment Of Hazards In The Workplace
Protective apparel needs vary depending on the work environment. Hypoallergenic protective attire might be selected based on the worker's responsibilities and the kind of environment they're often exposed to.
To begin with, you need to find out what factors threaten the health and safety of your staff while they'reat work. Evaluate each type of hazard and determine how likely it is to affect your workers directly and indirectly. Their PPE can be customized based on your findings.
When it comes to the assessment of hazards, there's basically no single person in the organization who will be held accountable. One effective resolution to maximize safety is to involve all employees as they are the ones who typically encounter risks. It would be best to know what they think about day-to-day operations, current practices, and hazard possibilities. Once all the necessary data and results have been gathered, the employer can better assess the situation in the workplace and the need for protective gear.
Types Of Protective Gear
PPE can be used in the workplace in various ways. The Health and Safety Executive's (HSE) responsibility is to provide guidance and general information about the types of personal protective equipment commonly used in the industry.
The suppliers of more specialized items should be able to provide you with detailed information regarding their products. If possible, multiple variants of every type of equipment should be made available to users so they can freely choose among them. The presence of options is especially important in the prevention of severe allergic reactions to certain materials.
Here are a few examples of personal protective equipment:
Hand And Arm Protection
One's hands are exposed to a wide range of hazards when performing most jobs that require a degree of manual dexterity. A person could be at risk for any of the following:
Burns
Infections
Chemical contamination
Abrasion
Heatstroke
Dermatitis
Cuts and bruises
Diseases caused by viruses and bacteria
It's best to take several control measures before deciding on which hand and arm protection your workers should use. This way, you can address all possible threats to their safety. Gloves or gauntlets can partially protect someone against industrial hazards, but other forms of PPE such as mitts, vinyl gloves powder free, armlets, wrist cuffs, and wrist cuffs may also be taken into consideration.
For medical professionals working in laboratories, hospitals, and clinics, the use of hypoallergenic nitrile gloves is a must. This PPE should be provided to everyone working in such facilities. The gloves should not be removed or be of low quality. Not only will they protect staff members from disease-inducing microorganisms, but they will also keep them safe from chemical exposure and other forms of contamination while handling patients' bodily fluids and dealing with other medical procedures.
Eye Protection
Safety eye protection is intended for fog, mists, liquids, and sprays workers are exposed to throughout the day. It should be thoroughly cleaned on a regular since dirty lenses can adversely affect one's vision and lead to accidents. Eye protection should be replaced onceit's become pitted, scratched, or cracked.
The provision of PPE should consider the needs of users who need corrective lenses or prescription eyeglasses. Goggles, safety glasses, and similar safety protection products must meet wearers' prescription requirements so they can be used with ease.
Some medical professionals suffer from burnout due to working conditions. Additionally, they have to wear eye protection the entire time they're on duty, so employers must be more mindful of those with eye conditions as it's the last thing they can do to contribute to the well-being of those employees.
Body Protection
Depending on the industry, some businesses don't require the use of PPE. Body protection, however, may need to be used in locations like medical facilities that posea range of health risks and dangers. Since health workers may have to wear PPE for hours on end, clothes for protection should be hypoallergenic and comfortable at the same time.
Employees may also need PPE for their entire bodies whenever they're exposed to extreme indoor and outdoor temperatures if they work in an industry where they have to use dangerous tools like those for construction and manufacturing.
There are a variety of different body protection options you can choose from. Hazmat suits and protective MOPP suits are great options for body protection. MOPP suits can often protect you against chemical, biological, and even nuclear threats.
These are a few of the factors to consider when choosing body protection:
Thermal comfort
In the event of disasters, the need to identify or spot victims or rescue workers
Required level of hygiene control
Possibility of personal contamination
Cleaning cost and convenience
Employee's personal preference
Movement restraint
Conclusion
An employer should ensure that their employees have been trained on and understand how to use personal protective equipment before deploying it. Shifts in work assignments, changes in PPE vendors, or improper use of PPE require retraining of employees.
This wraps up the guide to hypoallergenic protective gear. Although employers serve a big role in implementing the use of PPE in their companies, all staff members should responsibly follow the provided guidelines for the wellness and safety of everyone.