Featured Post
How Upskilling Improves Caregiver Patient Relationships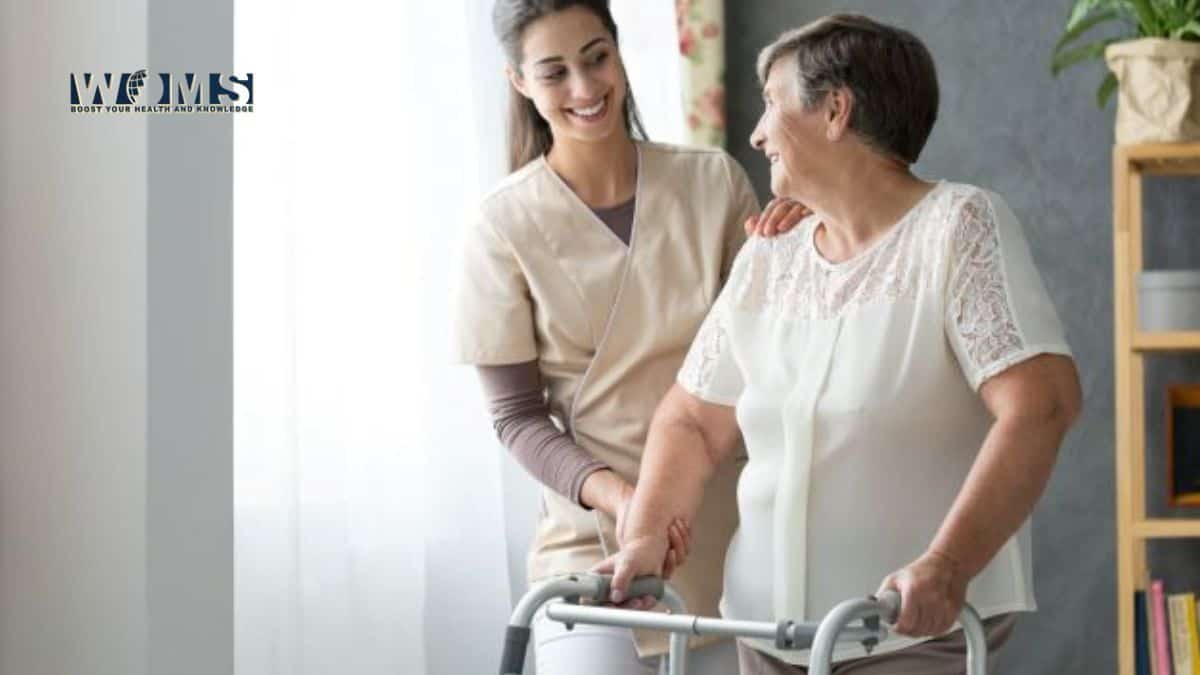 Caregivers are providing more hours of healthcare than any other health professional. They include personal care and home health aides who support people with limitations due to various conditions. These caregivers offer guidance and assistance to their clients, allowing them to be socially active. Home health aides also have clinical skills to perform health-related tasks with supervision.
The patient relies on the caregiver to help them claim a semblance of normalcy despite their health. The efficiency of the caregiver can help them develop trust with the patient. Numerous caregiver training opportunities are available for professionals that want to get certified in specialized areas and increase their skill set and workload. If you're a caregiver or a caregiver agency, here are the advantages of upskilling in core competencies.
Stress Management And Flexibility
Individuals who are naturally nurturing could choose the caregiving path. But there are challenges ahead when dealing with different individuals. The caregiver career also requires one to be adaptable and to become accustomed to problem-solving. There are also unexpected events that can try the patience of a health worker.
The patients' needs will also differ, especially with children and adult care. Adults need caregivers who can research, plan, and make adjustments necessary to provide personalized care. Those dealing with children will find inconsistencies between likes and dislikes.
Upskilling can improve the negotiation skills of the caregiver. They will also learn to set boundaries and relay the message appropriately to their patients without sounding rude or condescending. That puts the understanding for mutual respect between the two.
Hones Caregiver Confidence
Those new to the healthcare field may partially feel overwhelmed when handling tasks and responsibilities independently. Fear may sometimes set in, and they begin to doubt their abilities without a superior.
There are new and varying skills in the healthcare sector due to different situations. Healthcare professionals such as paramedics who began their careers in the hospital setting might need training in home care. They will need to learn about new sets of protocols and procedures.
When personal care aides (PCA) are allowed to upskill, such as by taking an online PCA certification, they can access new knowledge to improve skills, performance, and productivity. It gives them more confidence in themselves, prompting the client's confidence in them.
Boosting Interpersonal Skills
A career in caregiving means interaction with your clients and colleagues. It is a social job that requires you to master social skills because you provide care for individuals who must adapt to a new normal of living. Social skills help build rapport and enhance your relationship with clients.
With certification, you can learn appropriate interpersonal skills when dealing with patients. Home care aides serve as companions to those patients who might feel isolated. A caregiver with high levels of interpersonal skills can help eliminate the feeling of loneliness.
Upskilling helps caregivers to become more understanding of the feelings and rights of clients. They can be an active listener by learning to make eye contact, turning their bodies toward the client, and not interrupting when they are communicating. It helps them to become more assertive and to be more patient. At the same time, it allows the caregiver to express their feelings to their clients, families, and friends.
Maintaining Clean Environment And Infection Control
Upskilling provides updated knowledge and skill on keeping the setting clean and efficiently avoiding spreading infections. It is both for the good of the client and the caregiver. Infectious diseases such as respiratory diseases, colds, and flu can spread due to an unsanitary environment. In the worst cases, they can cause gastrointestinal infections and AIDS.
Caregivers providing home health care are trained in various protocols and services to properly care for patients susceptible to infections. Clients with limited movement can provide light housekeeping services such as sweeping and laundry. They can also assist with proper grooming and maintaining good hygiene. Some caregivers will communicate with other health professionals, such as nurses.
Consistency is a must for caregivers because simple but effective steps to infection control contribute to the reduction rate of emergency room visitations. That also means caregivers can save families from massive medical costs. Both the client and their families become more aware of the caregiver's professionalism leading to home care satisfaction.
Providing Specialized Care
Some various diseases and conditions require a specific type of care. Specialized services can be offered to clients depending on their needs. When a caregiver upskills and learns practical applications, they can use them to properly assist in the patient's daily needs. The clients, in turn, will feel that caregivers have an understanding of what they go through. They become more agreeable, and patient retention improves.
Caregivers can take up courses on home safety inspections, fall prevention, and unique care procedures for those with dementia and Alzheimer's. Patients with diabetes can also benefit from specific meal preparations. Caregivers might also learn to work with therapists who can provide their clients with pet, art, and music therapy. It also benefits caregivers as they become exposed to career options while working their way up.
Developing Organization And Time Management
A patient you care for will rely on you even for trivial things depending on the severity of their condition. As the caregiver, you will need to upskill to properly learn how to mind the personal items of your patient. With home care aides, it's also crucial to be timely when providing meals and medications and keeping a schedule for regular checkups. Caregivers undergo various procedures to enhance these specific skills.
Tracking time or schedule is also associated with other essential tasks. Certifications include courses on which tasks to prioritize, creating plans for caregiving, organizing critical items in a nursing bag, and more. A caregiver who is organized never misses the proper times for medications, practices good hygiene and keeps the client happy with healthy hobbies.
When patients are well cared for, they are more likely to be in cooperative moods and more motivated by their arrangement with their caregivers.
In Conclusion
Agencies of caregivers can take up training to improve their skills and become better with their tasks and responsibilities. A skilled caregiver with integrity is more likely to build trust and rapport with clients and their families. Caregivers are also the bridge between patients and other professional health workers. With upskilling and dedication, they can navigate various situations in their client's best interest.