Featured Post
Gut Health Supplements: Top 6 Probiotics To Boost Overall Health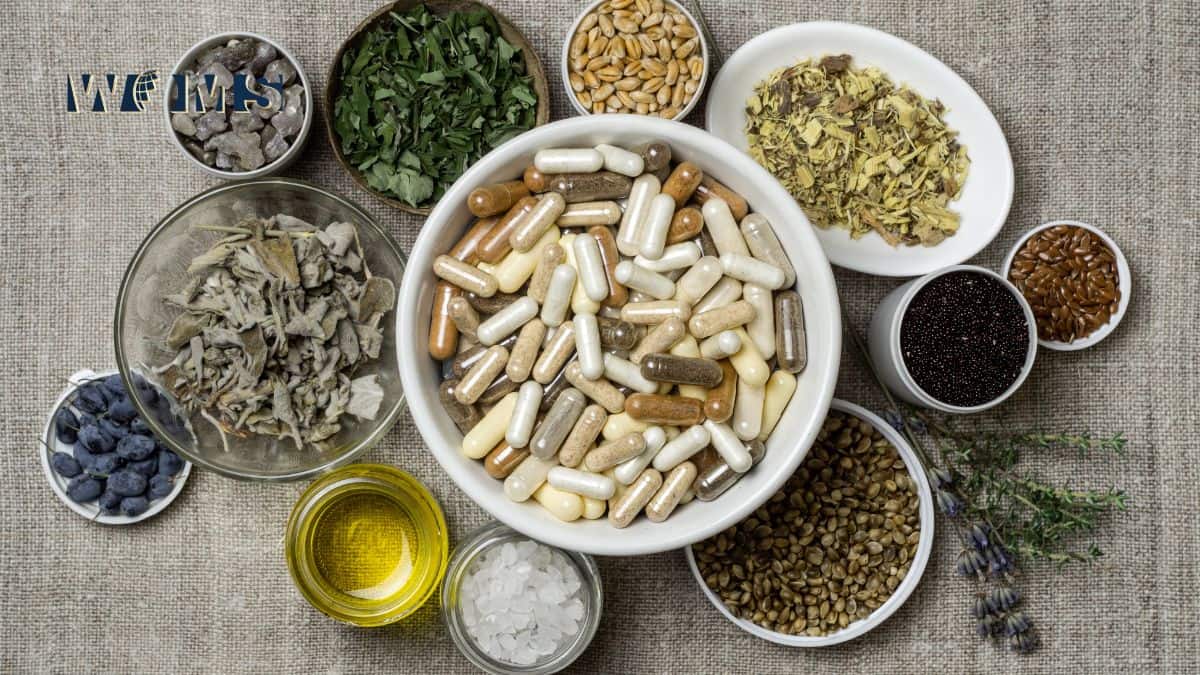 Maintaining a balance of healthy gut bacteria is essential for optimal digestion and overall health. Good bacteria support intestinal health and functions by assisting with the breakdown of foods and nutrients that will ultimately help your body fight off illnesses while also playing a significant role in building physical and mental energy.
Probiotics reside primarily in the gastrointestinal tract. Helpful microbes exist alongside harmful bacteria while constantly fighting to maintain dominance.
While you can add probiotic foods like aged cheese, yogurt, and fermented foods like sauerkraut, dill pickles, and miso, it's also a great idea to choose a probiotic supplement. Adding a supplement ensures you are getting enough good bacteria, even if your healthy eating habits have been a bit awry.
But when choosing the best IBS supplement, you might find the extensive range of options overwhelming.
So, we've rounded up five probiotic supplements on the market to help you make an informed decision.
YourBiology
YourBiology is currently rated as the best probiotic supplement on the market for women. This supplement can boost gut health by targeting symptoms like bloating, vaginal health, and weight management.
This gut health supplement contains four primary strains of live bacteria and roughly forty billion colony-forming units per serving.
Some significant benefits this probiotic supplement offers women include reduced stress levels, improved weight loss and maintenance, better skin health, improved digestion, and optimal vaginal health.
YourBiology also contains innovative technology (MAKtrek Bi-Pass Technology) to ensure good bacteria can reach your gut. This formulation uses brown seaweed to safeguard the supplement until it can reach your gut.
Because this supplement contains lactobacillus acidophilus, it can optimize vaginal health while also reducing the symptoms of irritable bowel syndrome. At the same time, YourBiology also includes L.paracasei, which can enhance skin health and strengthen your body's immune system. Both Bifidobacterium Lactis and L. Plantarum also supports healthy bowel movements.
Lastly, YourBiology also contains prebiotic fiber to feed beneficial bacteria to ensure gut microbiomes are thriving.
Floraspring
FloraSpring is another top-rated probiotic supplement. This gut health supplement contains five strains of live bacteria: Lactobacillus acidophilus, Lactobacillus fermentum, Lactobacillus gasseri, Lactobacillus rhamnosus, and Bifidobacterium Breve.
These good bacteria will prevent the growth of harmful bacteria in your gut, reduce weight gain, minimize inflammation, improve your immune system, and aid digestion. In addition to this, this probiotic supplement also targets overall digestive health and can ease irritable bowel syndrome, and reduce both appetite and cravings.
FloraSpring is also a vegetarian supplement that is non-GMO. This FloraSpring review provides more of an in-depth evaluation of this particular probiotic supplement.
Biotics8
When choosing the right probiotic supplement for men, Biotics8 is an excellent choice. This supplement contains fast-acting ingredients that offer improved digestion, reduced gas and bloating, a stronger immune system, and boosted energy levels.
This supplement contains ten strains of live bacteria and about twenty billion CFUs, including prebiotics, digestive enzymes, vitamin D, and essential fiber for optimal digestion. The unique formula for men assists with breaking down carbs, sugars, proteins, and fats to reduce the risk of overeating, bloating, and lethargy.
The ingredients of Biotics8 will also boost your mood, improve skin health, and aid overall digestive health.
VitaPost Probiotic
VitaPost Probiotic 40-Billion is another top-rated gut health supplement with quite a few great reviews. This probiotic supplement will support your immune system, facilitate optimal digestive health, and balance gut health by increasing good bacteria.
The ingredients in this gut health supplement are gluten-free, and there are no allergens to worry about either, making this product an excellent choice for anyone who battles allergies or gluten intolerance. However, VitaPost is not vegan or vegetarian, as it does contain leucine, which is sourced from animals. Nevertheless, it includes four strains of good live bacteria: Lactobacillus acidophilus, Bifidobacterium lactis, Lactobacillus plantarum, and Lactobacillus paracasei.
The primary benefit of this particular probiotic is its affordable price. While other probiotics cost upwards of $60, VitaPost costs slightly over $30. Despite the lower price, VitaPost still contains quality ingredients.
1MD Complete Probiotics Platinum
1MD Complete Probiotics Platinum is a well-rounded gut health supplement that offers health benefits like reduced gas and bloating, improved digestive health, healthier bowel movements, and better nutrient absorption.
This supplement contains slow-release technology that ensures the capsules will make it to your gut instead of being digested in the stomach.
1MD Complete Probiotics Platinum is also praised by experts as it is also a rich source of Nutraflora prebiotic fiber, which feeds cultures and improves the balance of good bacteria in the digestive system.
1MD is also gluten-free, non-GMO, dairy-free, soy-free, and suitable for vegetarians. These characteristics make 1MD an excellent choice for those with allergies.
BioTrust Pro-X10
If you're looking for a gut health supplement that contains probiotics and prebiotics, BioTrust Pro-X10 is a top choice. This supplement includes five strains of live bacteria and Bacillus subtilis, a probiotic resistant to heat and acid. It contains about one billion CFUs. Because the formula of this gut health supplement is synbiotic, it also contains prebiotics. Prebiotics fuels bacteria as the probiotics make their way to the digestive tract.
As research proves that only about ten to twenty-five percent of probiotics reach the digestive tract, this formulation includes microencapsulation technology that can protect good bacteria as it travels through your digestive system. The capsules also have an acid-resistant coating to prevent them from melting away in your stomach before they can reach your intestines.
BioTrust Pro-X10 will promote gut health, support optimal digestive health, and boosts the immune system. This gut health supplement is also gluten-free and void of allergens.
With so many quality probiotic supplements on the market, choosing the right one can be tricky. However, if you still aren't too sure which gut health supplement is the most suitable choice, you can also consult your healthcare practitioner. Instead of hoping you've chosen the right supplement, your healthcare practitioner will recommend a product best suited to your unique gut health needs.