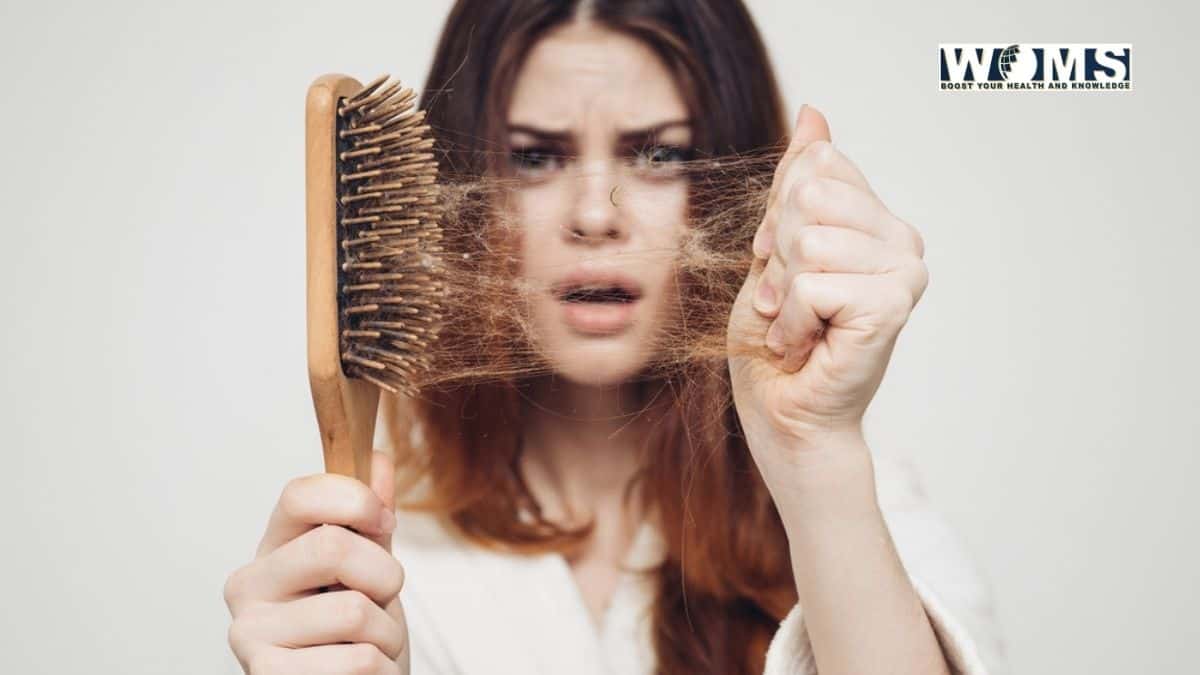 When faced with hair loss, you don't know where to turn to or the first step to take. It gets confusing in this social media era where everyone has their own opinion about how best to deal with it. The truth is, as we get older, everyone experiences a certain degree of hair loss. The only difference is that the experience may be troublesome for some, and it may cause a significant self-esteem issue in the end. This article gives an extensive guide on the steps you can take if you've been experiencing hair loss.
What To Consider Before Deciding the Type of Treatment For You
As earlier explained, hair loss is unique to everyone. Do not go for the popular hair loss treatment just because it worked for your friend or because you have seen it online. Before you dive into any treatment, you are responsible for researching a treatment path that suits your type of hair loss. The solution that works best for you could be vitamin supplements or could involve neoGraft hair transplants. The questions who should ask yourself are:
How's Your health?
Some general medical conditions could have led to alopecia. Some of these include thyroids disease or anemia. For women, pregnancy and hormonal imbalances are common causes of hair loss. Also, there are certain medications whose leading side effect is hair loss, more so treatments involving cancer, depression, or heart diseases. Some of these treatments are inevitable, so you will have to complete the entire process before starting your hair growth journey.
Before starting this hair loss treatment journey, you must be transparent about all this. Also, remember that some conditions may prevent you from receiving certain types of treatments. So, be clear about it.
Where Are You Experiencing Hair Loss?
Individuals experience different types of hair loss depending on what is causing it. It may happen all at once due to emotional shock, while it may be gradual for some. Some of the common types of hair loss are:
Entire body- As explained earlier, this is mainly brought about by health conditions or the medication used. Usually, the hair can grow back on its own once your body goes back to its normal state.
Thinning – It is the most common that comes with old age and majorly affects the hairline.
Bald patches – It mainly forms as a circular patch on the scalp. It not only affects the hair scalp but beards and eyebrows.
Ringworm Scaling Patches- Usually, it starts as a small pimple that gradually spreads, leaving bald patches on your scalp. Severe inflammation of these patches may cause permanent hair loss if not addressed early enough.
How Much Can You Afford?
Treatment methods differ from clinic to clinic or product to product. Some of the best treatment methods are pretty expensive, so you need to know how far you can treat it, depending on the type of hair loss.
What Are Your Expectations?
Most hair regrowth regimens start showing results after four months. Therefore, as you start your hair loss treatment journey, remember to set realistic expectations to avoid disappointments. Also, do not change the treatment plan that you chose from the onset.
You can only change your treatment plan when you experience severe side effects like in the regular prescribed medication. The whole process needs patience, and you won't get any treatment method that gives spontaneous results. So, keep this in mind.
Is the Hair Specialist You've Chosen Credible Enough?
With the gift of the internet worldwide, it can be hard choosing and settling on a particular specialist. Also, everyone's body is different, and people respond differently to the same type of treatment. Therefore, if you focus so much on reviews, you may end up overlooking an outstanding hair specialist. The best way to settle on a suitable specialist is by ensuring that you choose a licensed practitioner for the job. Also, you can get referrals from your regular doctor or friends. Lastly, read online reviews and conduct thorough research of the clinic options given. With that information, you will finally settle on the best based on their experience.
Outstanding Hair Loss Solutions That Work
Have a Regular Green Tea Wash
Most of you may have by-passed this affordable product at your local store. Apart from this herbal remedy helping in hair loss and soothing your hair follicles, it is also being used for a range of other health concerns. Studies have shown that green tea contains an antioxidant known as Epigallocatechin gallate (EGCG) that helps prevent hair loss. It blocks the Dihydrotestosterone (DHT) hormone that is responsible for causing baldness. The polyphenols in it are great for your hair follicles as it promotes hair regrowth.
Green tea is not only taken as a drink; it can be applied as a mask directly to your scalp for maximum benefits. Using it now on your scalp further helps fight dandruff and prevent dryness. The process of making the green tea mask is simple:
Put 3-4 tea bags in half of a liter of hot water for about 15 minutes
Once the mixture cools down, gently pour and massage it into your scalp for another 15 minutes
Rinse it off after one hour
The process is as simple as that. For maximum results, you can do the procedure twice a week for several months.
Keep Stress Away
Yes, you read it right. Your stressful lifestyle can be a leading contributor to your hair loss. For sure, stress can originate from various situations such as dragging family issues or simply from a stressful job. When stress episodes drag over time, they cause your hair follicles to go into a dormant period of not producing new hair glands as they should. You notice that your hair falls off quickly when you do everyday routines like combing or touching it with time. You can change this by making drastic lifestyle changes such as:
Sleeping enough
Drinking water
Engaging in a daily exercise routine like meditation
Eating more healthy foods like eggs, carrots, spinach, etc.
Avoiding alcohol and smoking
Avoid Hot Water Showers
We all love hot showers. While hot showers offer a relaxing solution after a long stressful day, they can easily damage your scalp. Hot showers strip away an essential protein known as keratin. This protein is responsible for producing natural oils that help the hair follicles enhance hair regeneration and the overall health of your hair.
If you consistently use hot showers, these natural oils slowly get depleted, and your hair becomes weak and dry over time, causing hair breakage. If you continue using hot showers over a long time, you risk facing permanent hair damage. Therefore, it is recommended that you use lukewarm water when taking a shower and when washing your hair to avoid further hair breakage.
Explore Surgical Hair Transplants
If you have already experienced severe hair loss, then this may be the best solution for you. A hair transplant is a unique procedure conducted by an approved dermatological surgeon, whereby hair follicles are moved to the bald or thinning area of your head. However, it is essential to remember that regrowth is not instant. You will experience normal hair shedding and new natural hair growth after a 3-4 months period.
This cosmetic procedure may be expensive, but the result looks natural. Some of the latest neoGraft procedures have an extremely natural look.
Consider Laser Therapy
This is an advanced technology kind of treatment preferred mainly by those who don't like medications. In this treatment method, hair follicles absorb laser light which prevents inflammation which thus helps in the hair regrowth process. The advantage of using laser treatment is that it is safe, it doesn't have any side effects, and you can use it in the comfort of your home for a long time. If you use this treatment daily, you will begin to see results as early as three months of use.
No one is exempted from experiencing hair loss. If you have already experienced it, the best cause of action would be to maintain a positive mind and start your hair regrowth journey. You don't have to get through this process alone, since you can get all the support you need from your family and friends. Above all, remember that self-care is crucial, and everyone's hair growth journey is unique.
Jennifer Bell is a freelance writer, blogger, dog-enthusiast, and avid beachgoer operating out of Southern New Jersey.
Read Also: Pros and Cons of laser hair removal