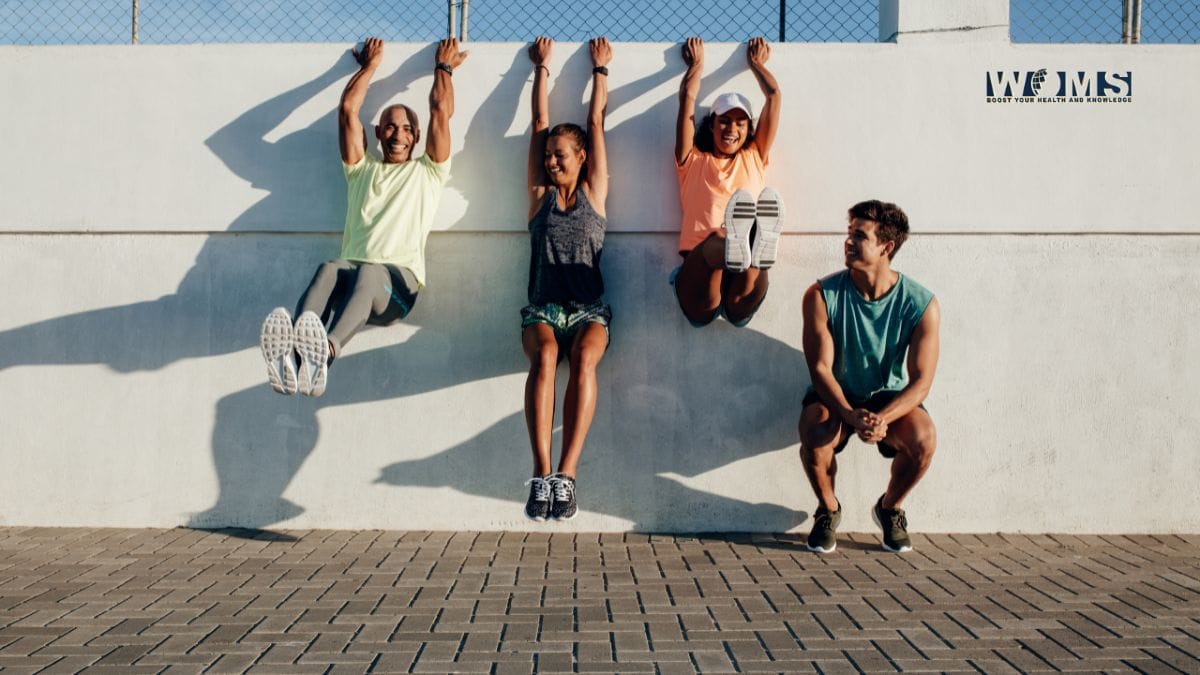 If you're one of those people who know that exercise is important, but the thought of going to the gym just doesn't appeal to you, don't worry! There are plenty of other ways to get in a good workout without stepping foot inside a gym.
Adult Exercise Guidelines
According to the Centers for Disease Control and Prevention (CDC), healthy adults should do at least 150 minutes of moderate-intensity aerobic activity or 75 minutes of vigorous-intensity aerobic exercise each week. According to the CDC, adults also need to strength train at least twice a week.
So, how can you get your recommended weekly dose of exercise without going to the gym? Dip your toe into these alternatives, and you never know; it might just be the workout you've been looking for!
Outdoor Activities
One of the best ways to get your heart pumping and those endorphins flowing is by enjoying some outdoor activities. There are endless possibilities when it comes to getting your exercise outdoors, from team games to solo ventures.
For those who love an adrenaline rush, Airsoft and paintball are both excellent cardio workout options and give you the added bonus of helping improve your strategy and teamwork skills.
If team sports aren't your thing, then other sports you might explore include running, hiking, biking, or swimming. There are also several fitness apps that can help you to find and try new outdoor activities in your area.
Indoor Activities
There are plenty of ways to get a good workout without ever having to leave your house! If the weather outside isn't particularly inviting, then there's no need to brave the elements. Instead, take advantage of all the great indoor workout options that are available to you.
One fun way to get moving is by dancing! Put on your favorite tunes and let loose – not only is it a great cardio workout, but it's also a great way to relieve stress. If you're looking for something with a bit more structure, there are a number of fitness DVDs and online workout programs that you can follow along with in the comfort of your own home.
Another option is to invest in some basic exercise equipment, such as dumbbells, an exercise ball, or a jump rope. These items are relatively inexpensive and can be stored away easily when not in use. With a little imagination, you can use them to create your own at-home workout routine that's tailored to your specific fitness goals.
Low-Intensity Activities
Sometimes it might not be that you're bored at the gym. It might just be that you have an injury that's preventing you from getting your heart rate up in the way that you want to. If this is the case, there are still plenty of options available to you for getting a good workout.
One option is to try some low-intensity activities, such as walking, light jogging, or water aerobics. These activities are gentle on the body and can still provide you with some great health benefits.
Another option is to look into some of the many fitness classes that are offered at gyms and community centers. These classes are usually geared towards those with injuries or other physical limitations, so you can be sure that they won't be too strenuous on your body.
Wrapping Up – No Gym Necessary!
Whatever route you decide to take, there's no need to feel like you're stuck in a rut when it comes to your workout routine. With a little bit of creativity, you can find plenty of ways to get in a good workout without ever having to step foot inside a gym!