Featured Post
Top 10 Benefits Of Outpatient Rehab Facilities And Centres in 2022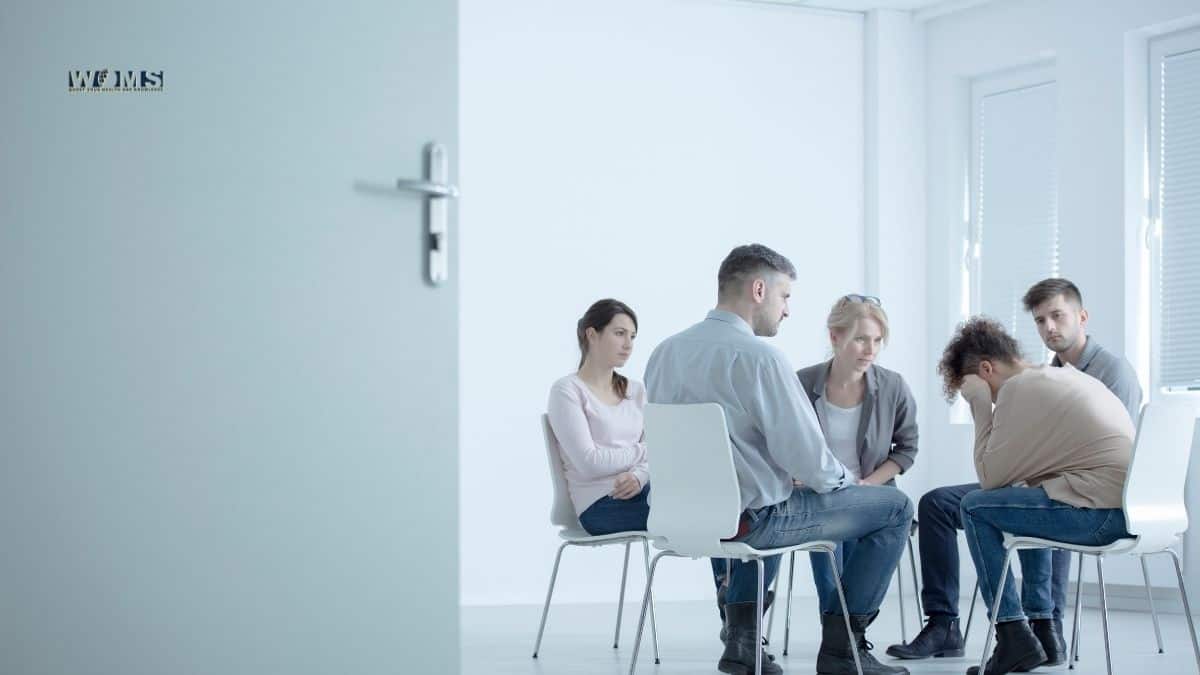 Introduction
A rehab facility can be a scary prospect for someone who has no idea about its working but doesn't worry because we are at your assistance. In the excerpt below, you will get to know the following details before enrolling in a rehab facility.
Why do you need a rehab facility?
What is the difference between In-patient and out-patient rehab facilities?
The top ten benefits of an out-patient rehab facility?
No matter what the kind is, having an addiction is not the end of the world. If you are looking for information regarding rehab facilities for yourself or for a loved one, the recovery journey has already started.
All you have to do is gather as much knowledge as you can and wait for the light at the end of the tunnel! It is closer than you think!
Why Do You Need A Rehab Facility?
Whether the addiction is mild or has reached the increased limit, you shouldn't underestimate the help of a rehab center. When you tell them you want to recover and start your journey on a clean addiction-free path, they understand the assignment!
You are subjected to the utmost care and support required to overcome the addiction and the withdrawal symptoms. Plus, they can provide therapy to you and your family for post-addiction support at home.
From medical detox to group therapies, they have it all covered! If you are looking for a rehab facility, then Ascendant offers a detox in New Jersey, which can assist the patient in the best way possible.
What Is The Difference Between In-patient & Out-Patient Rehab Facility?
These are the two kinds of detox facilities that you can enroll into. Again, it depends on your addiction level or the comfort. Some might not be comfortable admitting to a rehab facility for a stretch of a month or more.
Here is the difference between the two, and it can help you make an informed decision.
In-Patient Facility
Out-Patient Facility  
1. The total timing for an in-patient facility is a month to 50 days
2. Has a higher success rate for extreme cases of addiction
3. The cost is a little high since the rehab has to provide for everything while you are there.
4. Can isolate patients.
1. The total timing can stretch up to 3 months for an outpatient facility.
2. Has a higher success rate for people who are suffering from mild to intimidatory addiction
3. It is more affordable than an in-patient facility
4. Patients can maintain a normal social life.
Top Ten Benefits Of An Out-Patient Rehab Facility?
Now that we have understood the difference between the two, you might have made a decision to choose one.
If it is an outpatient facility, then here are ten benefits you should look forward to.
1. No Isolation
Some patients or even family members can be scared of the idea of complete isolation. It is inevitable for a supportive family, as they would want to keep track of the patient's health.
Thus, this is best for people who would want to stay close to their friends and family throughout the recovery.
You can easily maintain a healthy social life while still recovering from an addiction. Outpatient facility means you do not have to give up on your normal life while you start your journey on the clean path.
Don't worry; the support from the rehab facility is still phenomenal!
3. Medical Detox
When you are going through this turmoil, medical detox is the first process. The patient is given medicines that detox their blood from all the toxins of the addiction.
Now, one might wonder whether you can get addicted to them. The answer is NO! Because you are not given a prescription, you only consume them the time you are in the rehab facility.
4. Family Therapy
If a patient chooses an outpatient facility, they clearly have a supportive family helping them through the journey.
A therapist is assigned by the rehab center who can give the family all the memos about recovery. Plus, the family can get all the extensive suggestions that can help them help the patient.
5. Cost-Effective
As mentioned before, the difference between the two and an out-patient facility is more cost-effective than its alternative.
Therefore, it is best for someone who cannot afford an in-patient.
6. Detoxification From The Comfort Of Home
The matter of moving to a new place with strangers all around can cause anxiety among some patients. Thus, they should go for the outpatient facility since they can get all the care and support from the comfort of their own home.
No more anxiety, just relaxed recovery!
7. No Loss Of Employment
People who suffer from addiction are not all sitting in their homes idly. Some have important jobs and tasks they have to keep up with.
Therefore, an outpatient facility allows you to maintain employment while getting the required treatment.
8. Better Concealment
Are you nervous about everyone finding out about your addiction? Is this the reason why you are not enrolling in a rehab facility?
Then better go for an out-patient facility. Then, you do not have to move anymore and start an array of rumors. Just let your family and close people know when you are going for the treatment during the day.
9. Better Scheduling
Out-patient is best for someone who has a busy life. They can help you manage your daily scheduling and fix a free time that is best for you.
You do not have to rush through the day or miss an important errand for your recovery program.
10. Best For Mild Addition
If you are suffering from a mild nicotine or alcohol addiction and want some relief, an outpatient facility is there for you.
They can help you overcome the addiction without much disruption in your life.
To End It!
If you are planning to get into a rehab facility, try to talk to a professional first and evaluate your level of addiction.
Keep in mind the withdrawal symptoms of each addiction, your comfort, and the condition of your family support before getting into an outpatient facility.