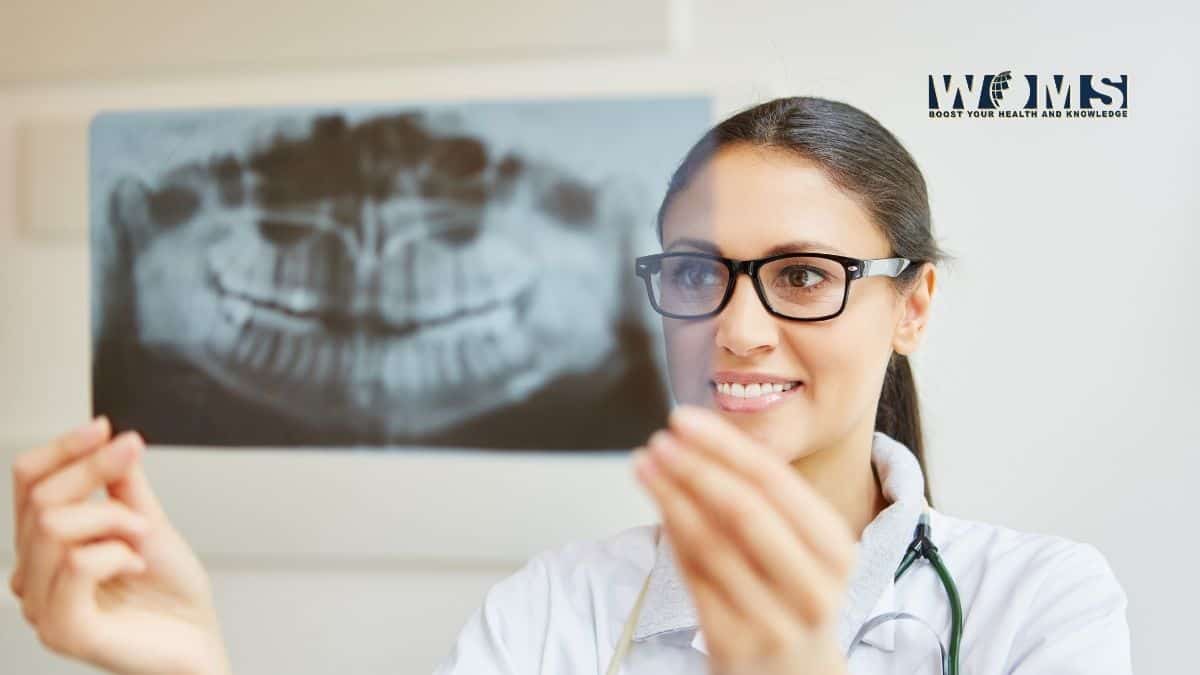 Dental and oral health is crucial components of overall health and happiness. Heart disease, cancer, and diabetes have all been linked to poor oral hygiene, as well as tooth decay and gum disease. However, knowing how to find a dentist is crucial if you discover any oral issues.
It takes a lifetime to keep your teeth and gums healthy. Brushing, flossing, and limiting sugar intake are just a few of the healthy oral hygiene routines that can help you prevent costly dental operations and long-term health consequences. To keep your teeth in good shape, you can take the following steps:
Brushing your teeth at least twice a day with fluoride toothpaste.
Brushing and flossing your teeth at least once a day.
Reducing your sugar consumption.
Consuming fruit and vegetable-rich diet.
Refraining from using tobacco products.
Who Are Dentists?
Dentists are doctors who specialize in the treatment of teeth and gums. Visiting the dentist regularly can aid in the maintenance of good dental health, which can have a direct impact on your overall health.
Qualification of a dentist
Because a dentist is a doctor, he or she must follow a similar educational path as a medical doctor. To begin, get a bachelor's degree in a related discipline such as biology, chemistry, health, or math. After that, you'll have to take a dental admissions test in order to apply to dental schools:
Two years of biomedical science coursework, followed by two years of clinical practice
Passing written and practical exams to obtain a dental license
Earning a Doctor of Dental Surgery (DDS) or Doctor of Dental Medicine (DDM) degree
Dentists can then take the National Board Dental Examination to get certified. It may require dentists to undergo a one- to three-year postgraduate residency, depending on their area of specialty. Which include:
dentofacial and Orthodontics
Orthopedics
Periodontics
Prosthodontics
Pediatric dentistry and many more.
Why do you need to see a dentist?
Reasons to see a dentist can be categorized under the below headings:
Discomfort or pains in the teeth
It's time to find a dentist if you're having problems with your teeth, mouth, jaws, or gums. Something isn't right if you have swelling or pain in your face, mouth, or neck. Similarly, if your gums are bleeding or you're having difficulties swallowing or chewing, make an appointment with your dentist to find out what's causing the problem.
Prevention of teeth disease
Your dentist will first examine you for any signs of oral cancer, gum disease, or tooth decay. Regularly inspecting these items can help you avoid more significant issues in the future.
Your dental hygienist will remove plaque and tartar buildup, which cause tooth decay and gum disease. Your dentist and hygienist can work together to provide you advice on how to care for your teeth at home.
Maintaining good dental health
It's crucial to double-check everything after a dental procedure. A dentist, like your medical doctor, can help you check your health if you're pregnant, using tobacco, or coping with recurrent medical difficulties.
Finding a dentist
When looking for a dentist, consider the following suggestions:
Ask family
Friends
Neighbors
Coworkers for referrals.
Consult your primary care physician or a local pharmacist.
If you're moving, ask your existing dentist for a referral.
Description of a good dentist
Because you and your dentist will work together on your oral health for a long time, choose someone with whom you feel at ease. Consider the following questions as a beginning point in your search for a dentist who can satisfy your needs:
When do you think you'll be able to get a hold of someone? Is it workable for you to take part?
Is it simple to get to the office from your place of business or home?
Where did the dentist go to school and receive his or her education?
What is the dentist's approach to dental hygiene?
Is the frequency of the dentist's attendance at conferences and workshops for continuing education?
What type of anesthesia is the dentist licensed to use to help you relax and feel more at ease during any dental procedures?
What plans do you have in place for dealing with emergencies after hours? (If a dentist cannot handle an emergency, most will plan with a colleague or an emergency referral service.)
Is all pricing information and payment plans supplied before treatment? When comparing prices, inquire about full-mouth X-rays, an oral exam and cleaning, and filling a cavity.
Do you have a dental health plan that includes your dentist?
What are the cancellation policies at the dentist's office?
Summary
More than simply, your dental health affects your teeth. Poor oral and dental health can exacerbate self-esteem, speech, and nutrition problems. They can also affect your general comfort and quality of life. Many dental and oral health issues appear without warning. This information about how to find a dentist will be very beneficial. Visiting a dentist for a checkup and exam regularly is the greatest approach to catch an issue before it worsens.
In the end, it's up to you to determine your long-term success. While you can't always avoid cavities, you can lower your risk of serious gum disease and tooth loss by practicing good dental hygiene every day.
FAQs:
1. How to find a good dentist?
You can find a good dentist by either asking family, friends, or colleges for the recommendation or by asking your family doctor or pharmacist regarding it.
2. How to know if a dentist is a good dentist?
You can know a dentist is good if they care about the patient's comfort, asks questions to you, follows up, and is honest and compassionate.
3.

How are cavities checked by the dentist?
A dentist will probe your teeth or will take an X-ray of the teeth to check for cavities.