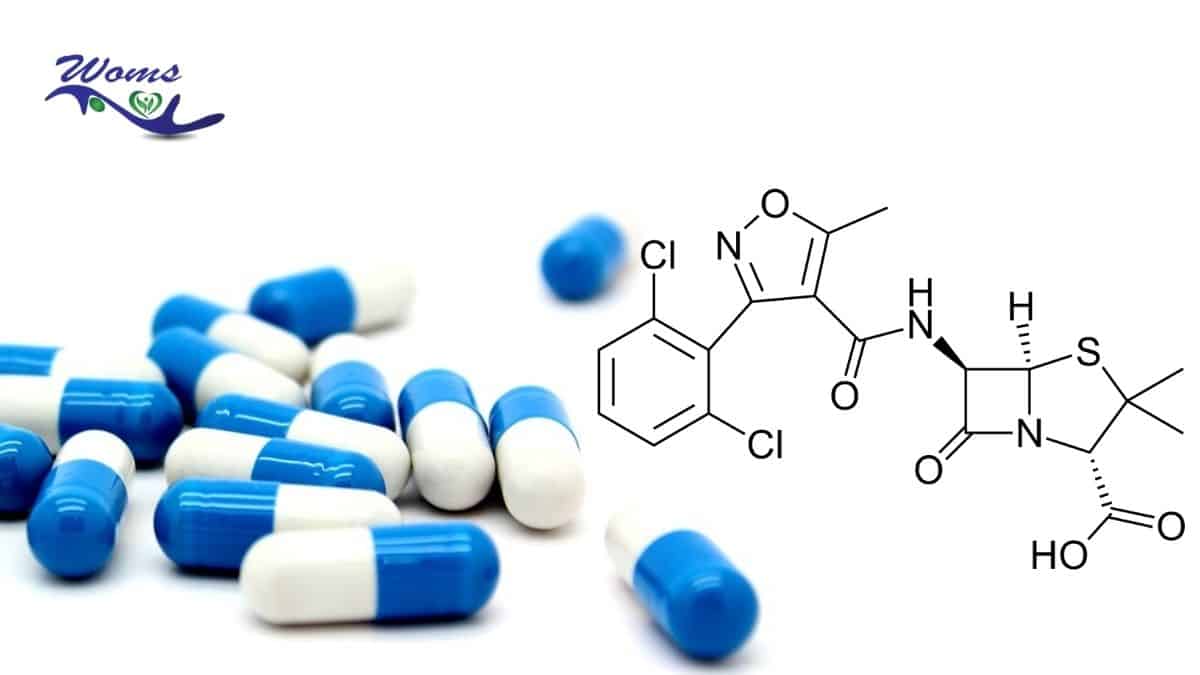 What is Dicloxacillin?
Dicloxacillin is an antibiotic ( penicillin ) that fights various bacteria in the body. It helps in preventing the body from various bacterial infections. However, Dicloxacillin may sometimes also be taken for purposes other than mentioned above.
Dicloxacillin inhibits the growth of bacteria inside the body thus preventing bacterial infections. You should keep in mind that it doesn't treat viral infections. Moreover, using it when it's not needed may hinder it's working in future. You can read more about antibiotics resistance here.
How to take Dicloxacillin?
It is taken by mouth. The dosage of this medication depends on your therapy and medical condition. But in general, it is taken four times in a day.
It should be taken about one or two hours before having your meal in an empty stomach. While taking this medication, you should consider drinking plenty of fluids. You can discuss more about this with your doctor.
What are the side effects of dicloxacillin?
You should keep in mind that when your doctor prescribes you a medicine, he considers that the benefit of that very medicine is more to your body than the side effects. The same implies with this medication.
Generally the side effects of this medication include nausea, vomiting and sometimes diarrhoea. But in the case that any of the symptoms last longer or worsen in any way, you should consult your doctor right away.
Besides the general side effects, there are some rare side effects of this medication. You should consult your doctor as soon as possible if any of the following rare side effects occur to you.
Yellowing of skin or eyes
Persistent fever
Sore throat that may be persistent
Persistent vomiting
Dark urine
What precautions should you take?
We at World Of Medical Saviours highly recommend you to consult your pharmacist before taking any drugs. The same implies to dicloxacillin.
In the case that you are allergic to penicillin antibiotics or even cephalosporin antibiotics, you should tell your pharmacist or doctor. You should take precautions because inactive ingredients may be present in this medication. As a result allergic reactions and other problems may arise.
Additionally, you should try to avoid vaccinations if you use this medication. However, if your doctor suggests a vaccination, you can go for it. In the same context, you should consult your doctor in the cases of pregnancy and breastfeeding. You may like to read about Amoxicillin allergy.
Interactions with other medications
While using a new medication, your doctor is quite aware of it's interactions with other medications. You should follow every single steps suggested by your doctor. Whether it is adding or removing a medication or simply changing the dosage of a medication. You should consult your doctor and follow accordingly.
If you are using any herbal products, you should let your doctor know about it. In the case you are going for a laboratory test, the laboratory personnel should know about this medication. The reason behind this is some false results that this medication may show. This includes diabetic urine tests.
As there are various medications that one may take, this portion cannot include all the interactions. Thus, one should make a list of all the medications he or she takes. He should then discuss about the possible interactions with the doctor before taking dicloxacillin.
Overdose of dicloxacillin
Generally the overdose of this medication may include the following symptoms:
Persistent diarrhoea
Unusual change of urine volume
Severe vomiting
Seizures
However, in the case of having serious symptoms including difficulty in breathing, you should call 911 right away. You can also consult a poison control center in the case of serious symptoms as soon as possible.
What if I miss a dose?
While taking any medication, you should be well aware of taking it every single time your doctor suggests. However, there are times when one may forget taking the medication. In the case that you miss a dose of dicloxacillin, you can take it as soon as you remember.
You should also keep in mind that if you remember taking it when it's the time for taking next dose, skip the dose that you missed. You should not take double doses to compensate the missed dose.
Storage of the medication
You should store dicloxacillin in a tightly closed vessel at a temperature between 15 to 30 degrees Celsius. This corresponds 59 to 89 degrees Fahrenheit. Additionally, it should be kept away from excessive moisture and heat as well. The medication should be kept out of the reach of kids and pets.
Final note to the reader
You should take proper care while taking any medication. You shouldn't be involved in sharing this medication with people around you. In fact, you should yourself take the medication only as per prescribed by your doctor.
In the same context, you should not use the medication later for future infections unless your doctor suggests you.