Drugs & Supplements
Omeprazole (Prilosec, Losec): The Acid reducer
Overview Class Indication MoA Dosages Side effects Precautions Interaction Warnings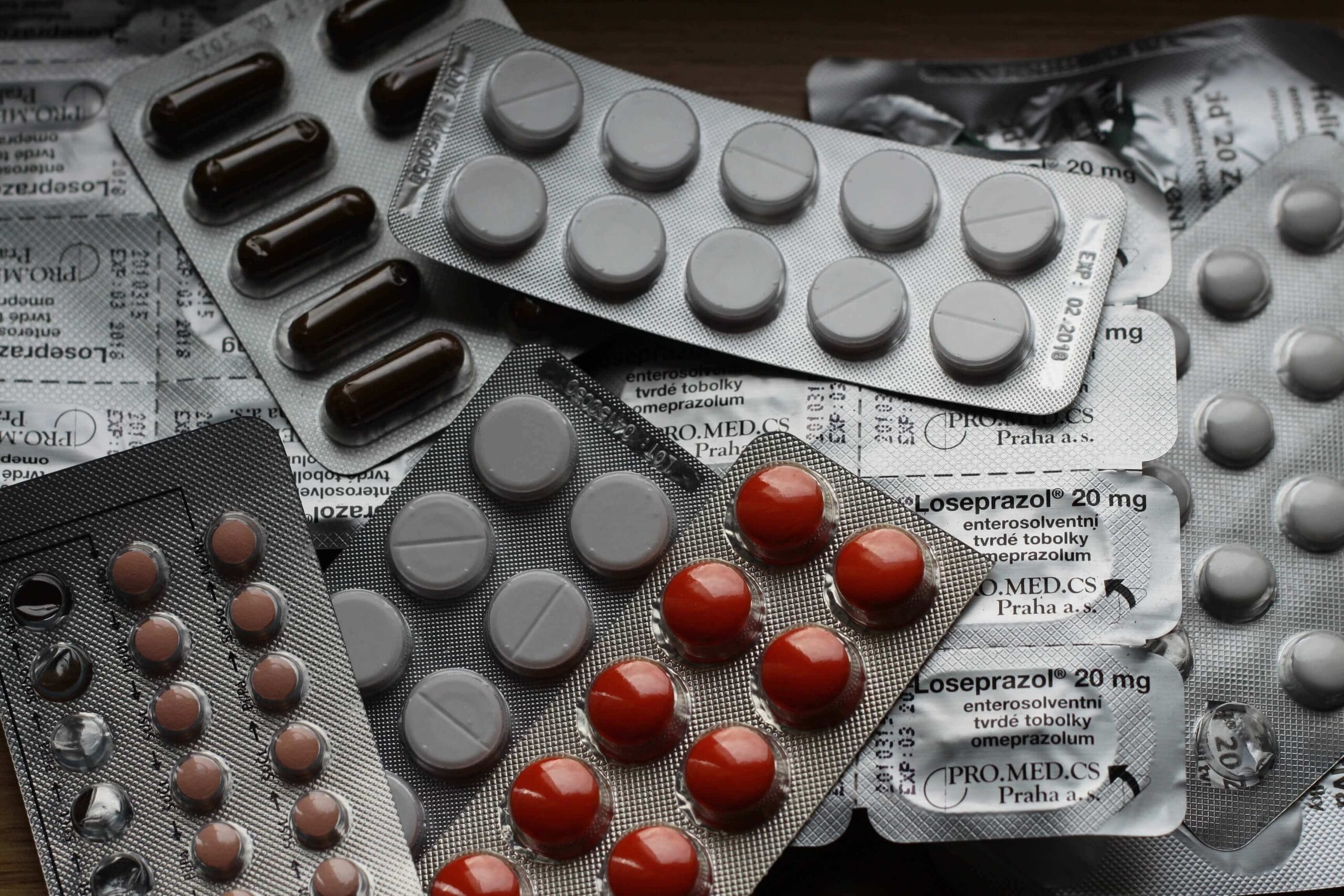 What is omeprazole?
omeprazole oral capsule is a prescription drug that's only available in the generic form used as a treatment for frequent heartburn. It is also known as an acid reducer drug. It is also available as an oral suspension and comes as an over-the-counter (omeprazole otc or Prilosec otc) medication. It is also sold in the brand names of Prilosec and Losec.
The drug is available as a capsule or oral liquid suspension. The drug is available by prescription as a delayed-release oral capsule or delayed-release oral suspension.
A delayed-release drug slows the release of the medication until it passes through your stomach. This delay keeps the drug from being inactivated by your stomach.
Omeprazole drug Class
Anti reflux agents and Antiulcerants
Indications of omeprazole
peptic ulcer
H. pylori infection
Gastro-oesophageal reflux disease
Zollinger-Ellison syndrome
Oesophagitis
Acid-related dyspepsia
NSAID-associated ulceration
MoA
Omeprazole is a substituted benzimidazole gastric antisecretory agent and is also known as PPI. It blocks the final step in gastric acid secretion by specific inhibition of the H+/K+ ATPase enzymes system present on the secretory surface of the gastric parietal cell. Both basal and stimulated acid are inhibited.
Dosages
Adult:
PO Peptic ulcer 20 mg once daily. severe: 40 mg/day. Duodenal ulcers: 4 weeks; Gastric ulcers: 8 weeks. Maintenance: 10-20 mg once daily. NSAID-associated ulceration 20 mg/day. Elimination of H.pylori infection Dose varies w/regimen:20 mg once daily or 40 mg/day in 1-2 divided doses. To use w/antibiotics.GERD20, g once daily for 4 weeks, may continue for another 8 weeks if needed. Maintainance: 10 mg/day. Zollinger-Ellison syndrome: initial: 60 mg once daily. Maintainance: 20-120mg/day. Give doses>80mg in 2 divided doses. Prophylaxis of acid aspiration during general anaesthesia.
Initial: 40mg 2-6 hr pre-op. Acid-related dyspepsia 10 or 20 mg/day 2-4 weekly. Erosive oesophagitis 20 mg/day for 4-8 weeks. Maintainance: 20 mg/day for up to 12 months of total therapy inclusive of the treatment period. Iv gastric and duodenal ulcers; Reflux oesophagitis 40 mg once daily. Prophylaxis of acid aspiration during general anaesthesia 40 mg to be completed 1 hr before the surgery.
Precautions/CI
Gastric malignancy should be ruled out. Pregnancy, lactation, children <1 yrs. Monitoring parameters Monitoring Mg concentrations prior to initiation and initiation and periodically thereafter. Lactation: distributes into human breast milk: use caution Known hypersensitivity to any of its components.
Omeprazole side effects
omeprazole oral capsule does not cause drowsiness. However, it can cause other side effects. The side effects of the acid reducer drug are slightly different for children and adults.
1-10% Headache
7% Abdominal pain
5% Diarrhea
3% Flatulence
3% Dizziness
2% of upper respiratory infections
2% Acid regurgitation
2% constipation
2% Rash
2% cough
1% frequency not defined fracture of bone, osteoporosis-related, Hepatotoxicity (rare), Agranulocytosis, Anorexia, Gastric polyps, hip fracture, Alopecia, Atrophic gastritis, Intestinal nephritis (rare), Pancreatitis(rare), Rhabdomyolysis, Taste perversion, Abnormal dreams, Toxic epidermal necrolysis(rare), Potentially Fatal: Anaphylaxis.
Disclaimer: Our goal is to provide you with the most relevant and current information. However, because drugs affect each person differently, we cannot guarantee that this information is not substituted for medical advice. Always discuss possible side effects with a health care provider who knows your medical history properly.
Drug interaction
Increased risk of hypomagnesemia w/diuretics.
May increase INR and prothrombin time w/Warfarin. Increased risk of digoxin-induced cardiotoxic effects.
May increase plasma concentration benzodiazepines (e.g. diazepam), clarithromycin and methotrexate.
Decreased absorption of itraconazole, ketoconazole, posaconazole, dasatinib, iron salts.
May prolong the elimination of diazepam, cilostazol, phenytoin, and ciclosporin.
May reduce the antiplatelet effects of clopidogrel. Potentially Fatal: May decrease plasma concentrations and pharmacological effects of rilpivirine, nelfinavir, and atazanavir.
pregnancy cateorgy
C
Drugs you should not use with omeprazole
Do not take these drugs with omeprazole. During so can cause dangerous effects in the body. Examples of these drugs include:
Atazanavir, rilpivirine, and nelfinavir. Omeprazole may greatly decrease the effects of these drugs and could make them less effective over time. you shouldn't take these drugs with omeprazole.
Clopidogrel. Omeprazole may reduce the effects of clopidogrel, causing blood to clot. You shouldn't take this drug with omeprazole.
How to take omeprazole
This dosage information is for omeprazole oral capsule. All possible dosages and drug forms may not be included here. your dosage, drug form, and how often you take the drug will depend on
your age
The condition being treated
The severity of the condition
The other medical condition you have
how you react to the first dose.
Omeprazole brand name with cost: Omeprazole otc
Siozole
form CAP
Strength 20MG
Price [NRS] 6.11
OPAZ-20
form CAP
Strength 20MG
Price [NRS] 3.57
OMEPRAZ
form CAP
Strength 20MG
Price [NRS] 6
It is also sold under the brand names of Prilosec and Losec.
Omeprazole warnings
Allergy warning
It can cause a severe allergic reaction. Symptoms can include:
Rash
Face swelling (oedema)
Throat tightness
Difficulty in breathing
Don't take this drug again if you'hve ever had an allergic reaction to it or other proton pump inhibitors. Taking it again could be fatal (cause death).
Warnings for people with certain health conditions
for people with liver problems
for people with a vitamin B-12 deficiency
For people with osteoporosis
For people with low magnesium levels in the blood.
warnings for other groups
For pregnant women
For women who are breastfeeding
For seniors
For children
Genral FAQs
Is it safe to take omeprazole and alcohol together?

Alcohol doesn't interact with the working mechanism of omeprazole. But the thing is that when you take excess alcohol, your stomach will produce more acid and it may damage your lining epithelium of the stomach.
Zantac vs Prilosec: which one is better?
The generic name of the zantac is ranitidine and prilosec is omeprazole. Both of these drugs are used to great GERD (Gastro-intestinal reflex disease).
Ranitidine belongs to group of H2 Blocker (Histamine anatgonist) where as omeprazole belongs to proton pump inhibitor (PPI). Both of drugs have different mechanism of action but both of them works as acid reducer.