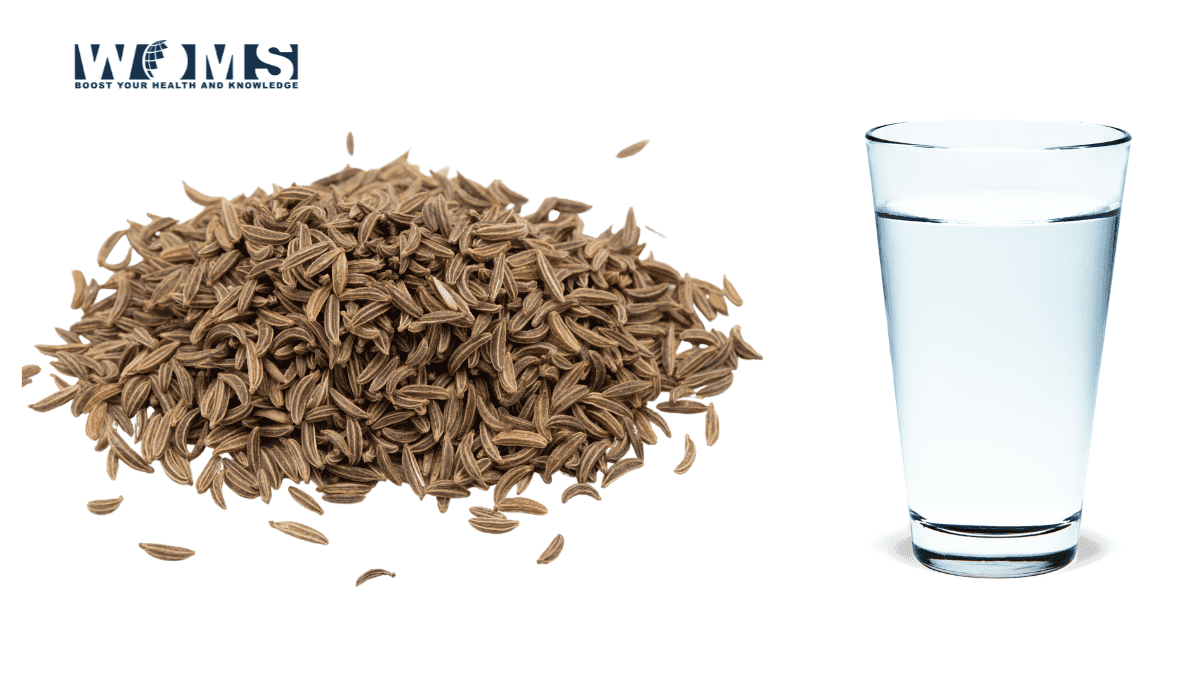 Cumin is the most common and old spice used for cooking in various parts of the world. It leaves a quality taste in taste buds. It is readily available in almost every kitchen. Besides being used for cooking purposes, cumin seeds also offer various health benefits. Moreover, you can use cumin seeds in different ways. Cumin water is getting fame due to its several advantages. Did you ever think about the benefits of cumin water?
Cumin is also known by a different name. Some of the other names of the cumin are Jeera (Hindi), kū míng (Chinese), cumino (Italian), comino (Spanish), cumin (French), kamoun (Arabic), and kreuzkümmel (German).
Cumin seeds are best known for improving metabolism, lowering cholesterol levels, and also decreasing blood glucose levels. In addition, cumin seeds help to improve the digestive system, immune system, and blood circulation. Moreover, people take cumin seeds in a ground form to lose weight. There is a long list of benefits of cumin water for improved health.
What are the important mineral ingredients of cumin?
Cumin seeds contain several vital mineral ingredients to serve human body. Let us have a look at its ingredients to know more about the benefits of cumin water.
Antioxidants
Cumin seeds contain substances that act as antioxidants. It means that it absorbs the free radical. In addition, it prevents the body from its attack on healthy cells. Moreover, these antioxidants make you feel more energetic and healthy. It also prevents the skin from wrinkles. In this way, it keeps away the signs of aging. Antioxidants in cumin seeds also help to boost the immune system and prevent the body from oxidative stress.
Low-calorie seeds
Cumin water is lower in calories than other beverages. In this way, it does not disturb your diet plan. Moreover, it will also help to maintain you lower in weight but higher in energy.
What are the daily life benefits of cumin water?
Cumin water has been used as ayurvedic medicine for a long time. Cumin seeds contain all the essential nutrients to maintain a healthy lifestyle. There are a lot of health benefits of jeera water to appreciate its use in daily life. Let us have a detailed look at the benefits of cumino water.
1. Improves digestive system
Cumin water is one of the best energy drinks for improving the digestive system. It maintains the body's function and metabolism on a smooth track. In addition, cumin seeds also contain the compound thymol which helps to stimulate gastric gland secretion.
Moreover, cumin seeds catalyze complex compounds into simple proteins, sugar, and fats. In this way, it helps to solve digestive problems like nausea, diarrhea, or indigestion.
2. Boost metabolism and fat consumption
Cumin water acts as detox water to make the body fitter and more active. Jeera water accelerates the body's metabolism. Increasing the body's metabolism will help you to get rid of stubborn fat. In this way, it helps to burn fat underlying the upper skin layer. You can continue daily exercise with cumino water to speed up this process.
3. Prevent inflammation-induced obesity
Cumin seeds possess strong anti-inflammatory properties to prevent inflammation-induced obesity. It contains several bioactive agents to resist obesity.
4. Anticancer agent
According to experiments, cumin water has the ability to prevent the multiplication of cancerous cells. It reduces the risk of a variety of cancers. In addition, it also prevents metastasis of malignant Mets. In this way, it helps a lot to prevent the spreading of cancer cells to other parts of the body.
5. Control diabetes mellitus
Cumin seeds are also used as herbal medicine to treat diabetes mellitus. It helps to improve insulin sensitivity to get attracted by the receptor cells. In addition, it also prevents the sudden rise in blood glucose levels. In lab studies, diabetic animals were found to benefit from using cumin. It is a general concept that oil extracted from cumin seeds acts as a hypoglycemic agent.
6. Hydration
Cumin water has the potential to hydrate the body thoroughly. It helps to remove toxins from the body. A hydrated body looks more shiny and youthful.
7. Acidity relief
Cumin seeds are gastro-protective barriers to reducing acidity. In addition, it helps to relieve heartburn, bloating, constipation, and other digestion problems.
8. Treat anemia
Cumin seeds are a rich source of iron. Iron is the essential mineral for the action of hemoglobin in the body. Hemoglobin transports the oxygen in the body. Taking cumin water regularly improves the symptoms of anemia and also prevents anemia.
9. Helps in weight loss
Cumin water also helps you to lose weight. Overweight women take cumin seeds in various forms like cumin powder or cumin drink with a proper healthy diet. Statistics show a vivid change in their weight loss journey.
10. Beautiful hair and shiny skin
Cumin water contains antioxidants that are also antimicrobial. It detoxifies the body and makes the skin glow. In addition, it prevents the skin from acne bumps and other skin infections. Moreover, it also lightens the acne marks to make the skin shine.
Cumino water exhibits amazing results for hair growth. It strengthens the hair to prevent hair fall. In addition, it also helps to get dandruff and early graying of hair.
11. Improves memory
Cumin water has the capability to stimulate the central nervous system to maintain efficacy. This results in sharper memory and improves control over limbs. In addition, it may help to improve parkinsonism because of the stimulation of the central nervous system.
12. During the period and lactation phase
An irregular menstrual cycle is quite common among females due to mental stress or hormonal imbalance. Cumin water is beneficial for such conditions to stimulate the uterus to release blood.
Moreover, cumino water is also good for pregnant or lactating mothers. jeera water helps in milk production.
What is the best time to drink cumin water to get maximum benefits?
Drinking cumin water just after waking up is the most optimal time to get the maximum benefits of cumin water. The benefits of cumin water on an empty stomach in the morning are more than any other time of the day. You can consume cumino water at any time. But, to get the best results, drinking jeera water early in the morning is the best practice.
What are the side effects of drinking cumin water?
There are no such side effects to drinking cumin water at a moderate level. cumino water has no such side effects. But excess of anything is bad for health. If you use jeera water in excess, you may suffer from the below symptoms:
1. Lower blood glucose drastically:
People who are hypoglycemic should be aware of the use of cumin water. Jeera water can reduce blood glucose levels. In hypoglycemics, the use of excess cumin water can lower the glucose level drastically. In this way, it can be a bit harmful if used in excess.
2. Harmful for pregnant ladies
Cumin water can suppress the level of testosterone. If you are taking in excess cumin water, it may reduce the chances of fertility. In addition, it increases the chances of miscarriage during labor. Therefore, pregnant ladies should limit the excess use of cumino water.
3. Interfere blood clotting
Cumin water slows down the process of blood clotting. Taking jeera water may slow the healing of bruises and injuries. In addition, if you are taking blood thinner medication, you should avoid the use of Kamoun water.
How to make cumin water?
There is a very simple way to make cumin water. Take 2 cups of water in a pan. Add two spoons of cumin seeds into the water. Heat the water until the boiling point reaches. Ensure cumin seeds are completely cooked in water with a specific taste. You can add lemon or honey according to your taste. Your drink is ready. Enjoy every sip of your gorgeous drink.
Conclusion
The cumin benefits are beyond the list of this article. Jeera water provides all the essential nutrients ensuring the best health. It helps to improve digestion, heart problems, and blood sugar levels, and regulate menstrual cycles. In addition, it also plays a great role in reducing body weight. You can easily enjoy the recipe for jeera water to get all the benefits of cumin water.
Frequently asked questions (FAQs):
Can we drink cumin water more than once a day?
Yes, you can drink more than one time a day. It will help you to detoxify your body and cleanse the skin. It is safe to drink two times per day.
Does cumin water have any adverse effects?
Usually, there are no side effects of drinking cumin water. You can drink cumin water without any worry.