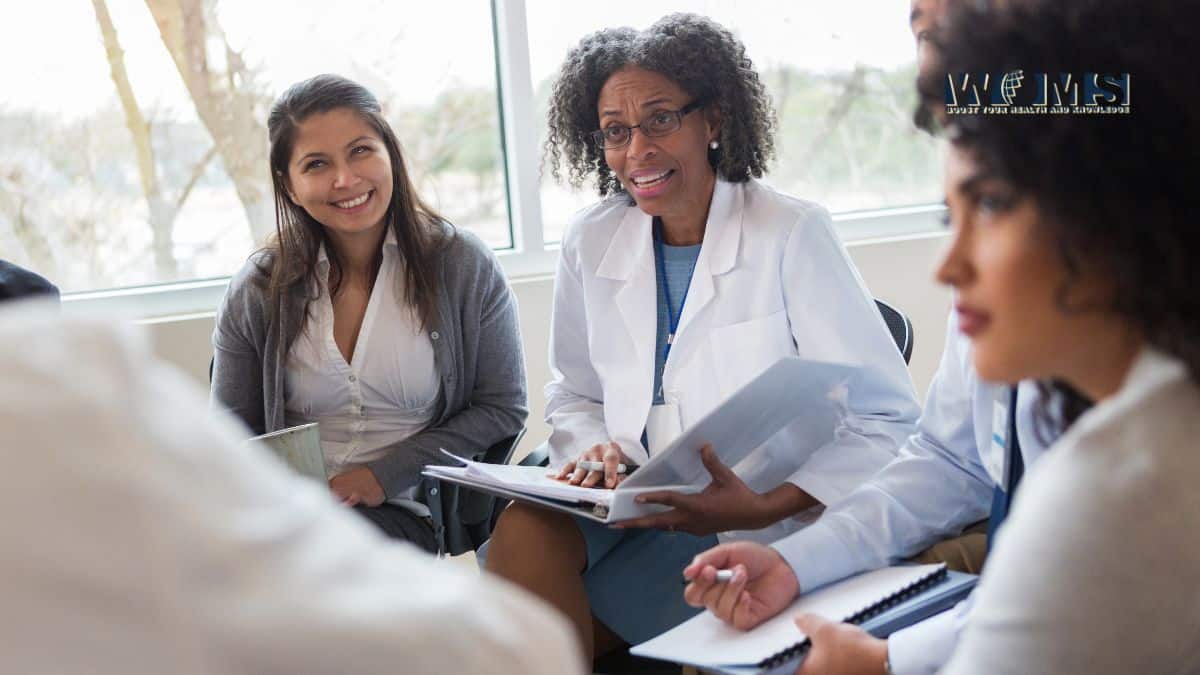 If you don't have the time or interest to go to medical school or pursue a nursing degree, you can still dedicate your career to the medical field by pursuing a position within healthcare administration. There are dozens of benefits to being a healthcare administrator, and here are some of the most impactful:
There Are Many Diverse Career Opportunities
Not only is there a wealth of healthcare administration positions available with the Bureau of Labor Statistics estimating outstanding growth of about 28 percent by 2031 but you can also select from a number of different types of positions within healthcare administration. For example, you might become an expert in medical billing and coding, or you might follow a path into health information management, which involves organizing and securing sensitive patient data. If you do want to be more directly involved in patient care, you might consider becoming a home health aide or ambulatory care professional. Before you commit to a single track through healthcare administration, you should explore your full range of options.
Healthcare Administrators Enjoy High Pay
Though your exact salary will depend on your position, your relevant experience, and your location, you can usually expect a relatively high starting salary in the healthcare administration field. According to PayScale, healthcare administrators in the United States take home on average $74,000 in salary, which does not include benefits and perks.
Healthcare Can Be an Emotionally Fulfilling Industry
Most workers need to feel a sense of purpose driving their everyday tasks, and in healthcare administration, you will never lack a good reason to do well at work. As a healthcare administrator, you are responsible for the efficient functioning of a healthcare facility, which means supporting providers like doctors and nurses as they tend to the health and well-being of patients. Without your diligent efforts, patients could fail to receive the treatments they need, so you should feel extremely emotionally fulfilled by your work.
Healthcare Administrators Gain Valuable Skills
Even if you do not expect to remain in healthcare administration for the entirety of your career, you will gain valuable skills that you can apply to any position in any field. Within healthcare administration, you will become competent in working with sensitive data, providing customer service, working in teams of different types of professionals, budgeting with large sums and more. As you become proficient in one aspect of healthcare administration, you should try to build up other skills that might be beneficial in other career paths.
Healthcare Administration Can Make a Community Impact
While healthcare providers might make a difference in a single patient's health and well-being, healthcare administrators have the opportunity to bring health and wellness to an entire community. You might consider how you can alter policies and practices across your entire healthcare organization to make a more positive impact on the surrounding community.
There Are Many Advancement Opportunities
Unlike most medical provider positions within the healthcare industry, healthcare administration does not require advanced education for entry-level positions. With some training to become a medical administrative assistant, you can launch your career, and depending on your performance, you might begin climbing the administrative ranks rather swiftly. Alternatively, you might pivot into government agencies related to healthcare or consider a career in some type of consulting for healthcare management. Your opportunities inside and outside healthcare administration are almost limitless.
Healthcare Provides Plenty of Variety
Many office workers have identical experiences day-in and day-out. This is almost never true for healthcare workers, who are constantly confronted with new and interesting challenges. Even on the administration side, you are likely to experience a number of strange cases that warrant deeper investigation and different practices than you might typically perform. If you enjoy the prospect of variety in your workday, healthcare administration could be an ideal career for you.
Healthcare Administration Is Always Important
Healthcare administration is not a career field that is apt to disappear. Unlike other industries that may rise and fall according to cultural trends, healthcare is an essential human right, and healthcare providers will always need savvy business professionals supporting their organizations. Thus, if you are concerned about building a career in a field that will last, healthcare administration could be the most stable option available.
Considering the outstanding benefits of healthcare administration, it is a wonder more people do not opt to join this career field. By taking steps to enroll in training and certification courses today, you could begin your healthcare administration career in a matter of weeks.