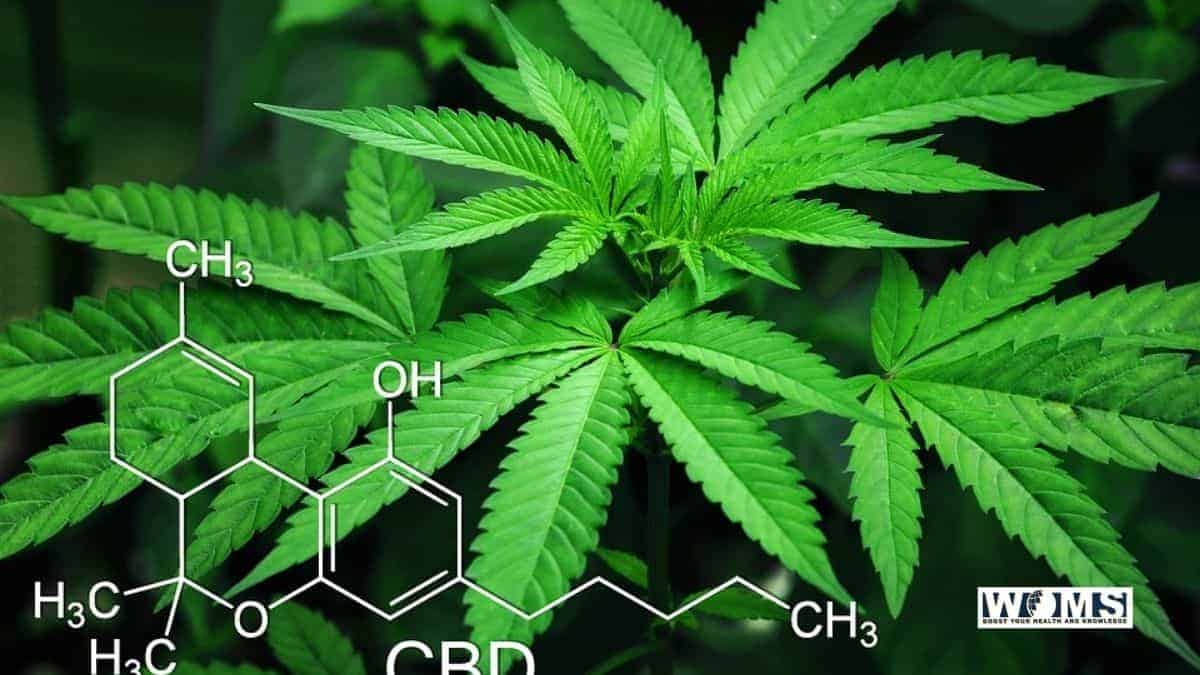 CBD or Cannabidiol is a widely discussed subject around the world. With more and more medical research demonstrating CBD's therapeutic benefits, its popularity has lately created many chatters in the medical field. Want to know more about CBD oil? Whether you are a new user or already using CBD oil for ailments, this article will cover every detail about CBD oil, including its benefits and side-effects.
So, what is CBD?
CBD is one of the chemical constituents found in cannabis plants. A cannabis or marijuana plant carries over hundreds of chemical compounds, and THC and CBD are the dominant compounds among those. THC is the primary psychoactive ingredient that delivers euphoric feelings. On the other hand, CBD is known as a non-psychoactive component. This quality makes CBD an excellent choice for patients who are looking to treat medical conditions without getting high. Even to date, there is no evidence of health issues linked with the use of CBD.
Is CBD legal?
The 2018 Farm Bill defines hemp as a distinctive type of cannabis separate from marijuana, which means that hemp containing 0.3 or less THC is federally legal.
Meanwhile, in Canada, CBD falls under the regulation of the Cannabis Act, and CBD oil is entirely legal in Canada and even can be obtained without a prescription. Keep an eye on changes and states and provinces that fall under this category.
However, this doesn't mean that CBD oils are sold at general shops in Canada. Companies have to go through a separate application process to operate CBD brands in Canada. This is why the Canadian CBD market is quite different from other countries, and you will come across some licensed places like dispensary White Rock. 
How is CBD oil made?
Manufacturers use several tactics to extract CBD from cannabis plants. CBD cannot be used in its pure form; hence the CBD extract must be diluted with a carrier oil such as olive oil, coconut oil, or hemp seed oil to produce CBD oil.
Is it effective?
Yes, it is. CBD has gained momentum in medical history for its efficacy in treating several conditions like seizures, chronic pain, depressions, and anxiety. The human body has an intricate cell-signaling system which is called Endocannabinoid System. This system controls several functions of the human body, including memory, metabolism, immune system, sleep, appetite, reproduction, and fertility.
Although the link between CBD and ESC is still unsure, some studies and experts confirm that when CBD is consumed, the enzymes break down the cannabinoids and connects with the receptors in the human central nervous system. This way, it somehow influences to activate CBD's health benefits.
A recent study shows that the non-psychoactive properties in CBD help treat neuropsychiatric disorders, including chronic pain, nausea, epilepsy, psychosis, and anxiety. 
Numerous studies show that CBD is highly effective in treating childhood epilepsy syndromes, which don't react to antiseizure treatments. In 2018, FDA approved Epidiolex, a CBD oral solution, to treat patients with two rare forms of epilepsy; Dravet syndrome and Lennox-Gastaut syndrome. 
According to the Anxiety and Depression Association of America, anxiety disorders are the most common psychological illnesses in the US, affecting 18% of the population every year. A study in 2019 was conducted to check how CBD can lower anxiety levels. For the study, 57 adult males were administrated with CBD intake. The results were stunning and revealed that CBD oil could reduce anxiety symptoms depending on the product and dosage. 
Most recent Psychiatry Reports point out that medium to high dosages of CBD can deliver sedating effects, which helps treat patients encountering the misery of insomnia such as inability to fall asleep or get enough sleep at night. 
Research conducted by the European Journal of Pain disclosed that CBD application could reduce pain and inflammation related to arthritis.
A short-term study showed that men and women using CBD oil drops experienced fewer cravings and changes in eating behavior. Another research in 2012 involved lab rats exposed to cannabis vapor showed that CBD triggers hunger hormones. 
The findings of a study in 2017 suggest that CBD oil showed promising results in people suffering from hypertension. According to research, individuals treated with CBD indicated lower blood pressure levels before and after exposure to various stressful environments. 
Ongoing studies also suggest that CBD can help treat HIV, cancer, and type 1 diabetes. However, it is too early to explain these suggestions as they need to be proven by valid scientific evidence. 
And the list goes on while more studies are yet to join the list. So, it is clear that CBD has a significant role in helping with several medical conditions.
Side-effects
There is no exception, same as other medications, CBD also has advantages and disadvantages. Only a few studies outline the risks of CBD oil use. If you are to try CBD, here are the things to keep in mind. According to FDA, these are the possible side-effects associated with CBD use:
changes in eating behaviors
dry mouth
dizziness
fatigue
nausea
vomiting
interact with other medications
reduced appetite
diarrhea
mood swings
liver damage
Liver inflammation
CBD oil may react with the liver enzymes and could cause liver inflammations. Therefore, people suffering from liver diseases should think twice before using CBD oil or any CBD-related products.
CBD during pregnancy & nursing
If you are pregnant or breastfeeding, you should probably avoid using CBD oils. A study in 2018 from the American Academy of Pediatrics points that consumption of marijuana during pregnancy could have potential risks towards fetus development. Although it doesn't pinpoint CBD, it remains unclear if CBD intake creates adverse effects during pregnancy and breastfeeding. 
Moreover, certain CBD oils may contain trace amounts of THC, which may still deliver high feelings in individuals. If this is the case with your product, stay away from operating heavy machinery and driving when using CBD oils that include THC. The responsible use of CBD lies in your hand – Act wisely.
Conclusion
CBD is one of the commons cannabinoids found in cannabis, especially in cannabis Sativa plants. It has numerous health and medicinal benefits and plays a vital role in relieving mental illnesses, pain and inflammation. Although there are several insights on CBD's therapeutic benefits, only a few studies highlight CBD oil's medicinal uses. With a limited number of human studies, we cannot figure what product works well or even the proper dosage.
Furthermore, CBD delivers different effects in its consumers and can vary depending on their body, especially in novice CBD consumers. With so many CBD products available in the market, there are instances where you might end up spending on the wrong product. Therefore, if you decide to go with CBD, talk with your doctor or mental health professional. Given that, you can discuss and find the right product that suits your requirements.