Featured Post
What Type of Alcohol & Drug Rehab Clinics in London?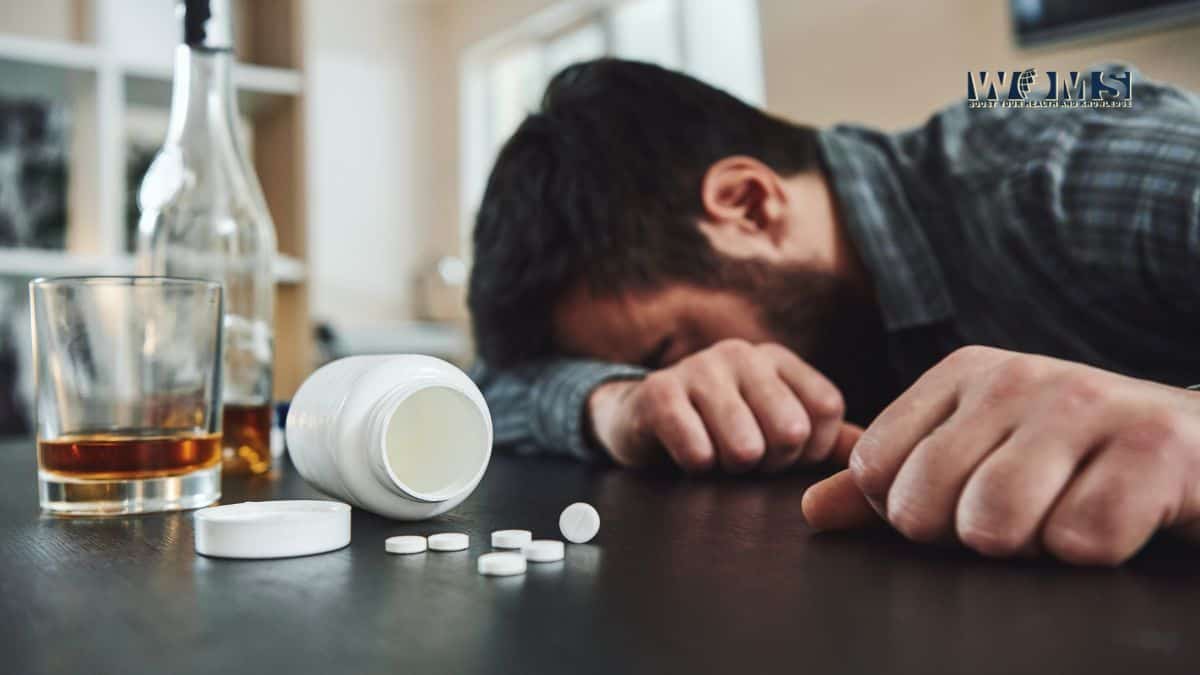 The use of drugs and alcohol is on the rise, now more than ever. While the majority of the countries across the world have taken a hit, the UK is considered among the top few where the situation is worsening with each passing day. London, in particular, has taken a bad hit during this ongoing drug and alcohol pandemic, with hundreds of cases being reported time after time. Fortunately, many programs are in place to help such people find shelter and rehabilitation. Based on cost and elements, these programs may vary and can serve as the best channel to escape an ongoing addiction and live a sober life.
What Type of Alcohol & Drug Rehab Clinics are in London?
As one of the biggest cities in the UK, London offers individuals various options for treating alcohol and drug addiction. However, these rehabs can be broadly classified into the following two categories:
State-Funded Rehabs
The National Health Service (NHS) offers various government-funded medical and healthcare services to people all across the UK, including London. As an umbrella organization, it covers most publicly funded services, including those catering to drug and alcohol addicts. All those who are permanent residents of the country and are in need of substance use disorder treatment are entitled to these services.
To seek help from a rehabilitation program through the NHS, the best way forward is to visit a general practitioner (GP) who can help patients explore different options. After an initial assessment, the GP may offer treatment at their practice or refer the patient to a local drug service. In addition to the NHS-funded rehabs, many charity-run treatment centers also work to facilitate such people without high costs.
To connect with a drug and alcohol rehab through a GP, a patient will need to undergo a detailed evaluation where they will be asked about their drug use, housing situation, work, and family. A keyworker will be assigned to each patient whose sole responsibility will be to support them at every step of treatment. The type of addiction treatment will depend on individual circumstances, such as the type and dosage of the substance being abused. Some local services to address these addictions include:
Talk Therapy: Talk therapy involves talking to a psychologist or a counselor who will use different evidence-based models to help them out. An example of talk therapy includes cognitive behavioral therapy (CBT), which can help patients learn how their thoughts affect their behaviors.
Medication-Assisted Treatment (MAT): This type of treatment is commonly available for people addicted to heroin, oxycodone, and opioids. It involves offering them a less-harmful substitute drug to alleviate their withdrawal symptoms. Some common drugs used as a part of MAT include methadone and buprenorphine. The use of medication-assisted therapy can help addicts transition to treatment without experiencing any life-threatening withdrawal symptoms.
Detoxification: Also known as detox, this treatment process involves helping addicts break their substance use habit. The purpose of a detox is to cleanse the body of all drugs and alcohol so that they can cope better with withdrawal symptoms.
Support Groups: The critical workers assigned to addicts can suggest local London support groups, such as Narcotics Anonymous and Alcoholics Anonymous. These groups can help addicts meet fellow peers going through similar experiences and get their support.
Harm Reduction: As a part of harm reduction, the staff members at local drug service centers may help reduce the risk of other complications associated with substance use, for example, HIV and hepatitis.
Privately-Funded Residential Rehabilitation
Residential drug and alcohol treatment centers in the UK are usually paid out of pocket; however, many private health insurance companies may cover it to some extent. In some cases, social services or the NHS may assist in the treatment payment where local community-based programs do not suffice. The majority of residential treatment programs require addicts to undergo detoxification beforehand so that they can be substance-free upon admission. These programs typically last for 3 to 6 months; however, some may take up to a year. While choosing a residential program, it is imperative to ask about the type of treatment a rehab offers and determine which one suits the patient's needs in the best possible way.
A residential rehabilitation center in London may offer different types of programs, some of which include the following:
Therapeutic Communities: These programs are based on a hierarchical structure in which residents work through their addictions with the help of intense therapy sessions.
Minnesota Model: This type of program targets long-term abstinence and frequently includes practical and spiritual guidance. The programs following the Minnesota Model are often associated with Narcotics Anonymous, Alcoholics Anonymous, and 12-step programs.
General House Programs: These programs incorporate individual and group therapy to help clients achieve recovery by focusing on individual and community goals.
Faith-based House Programs: These programs include different faith-based centers, for example, Christian rehab centers. Christian rehab centers are typically run by Christian staff and may consist of specific religious requirements from clients to be accepted. Such rehabs also have regular church meetings and a pastor to get spiritual help.
Finding a Rehab in London
No one must ever feel alone in their struggle with alcohol or drug addiction. Many treatment providers are freely available throughout London to help discuss available options. The city offers plenty of opportunities to people seeking rehab, from medication-assisted treatment plans and support groups to residential care programs. In most cases, the NHS assist in paying for these programs as long as they involve community-based treatments. However, an individual may have to go to a private facility through insurance or self-finance options for a more intense approach.