6 Ideal Gifts For New Nurses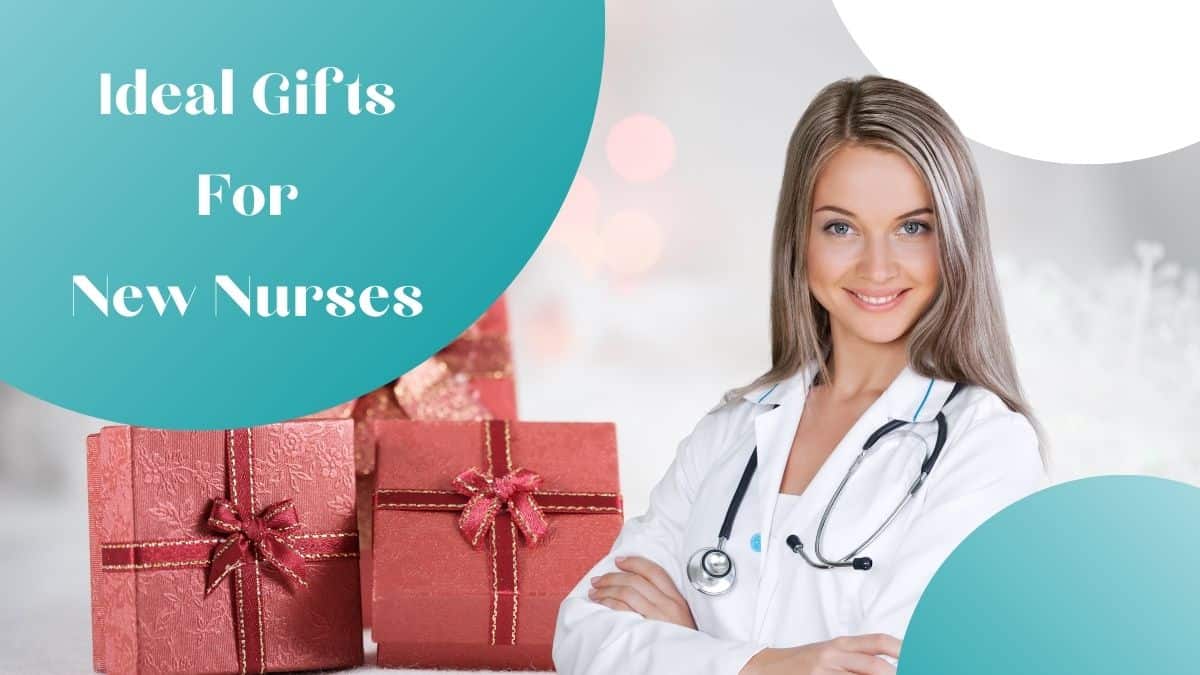 It is no secret that healthcare workers or nurses have to perform countless long shits. Whenever any pandemic occurs, they become the first-row warriors. But nurses constantly struggle with the threat of burnout. If you want to show them care, a small gift can be a big matter of approach. Just because your friend or any close-one are starting to take the huge responsibility, you must admire it and give some beautiful and helpful gift.
We know that it is always confusing to choose a nice gift. So we have made a nice collection of 6 ideal gifts for new nurses. If you pick one of those, it will be their big acquisition. Here they are:
Smartwatches
Smartwatches can be the most reliable choice for gifts. You know that medicine is a field where every second counts. So a smartwatch is an ideal gift for new nurses. Whenever you are buying nurse watches, you must find a balanced timepiece of design, features, comfort, reliability.
There are many smartwatches like Apple, Fitbit, Germin, etc., that are trustworthy for this selection. These watches help to maintain the schedules and administer medications at the perfect times. The best medical watches can simply enhance performance.
Finding the right smartwatch for a nurse is really confusing. You should keep in mind that the watch should have a decent design that suits personality, health and tracking features for improved medications, and reliable battery life for seamless usage throughout the day.
Stethoscope
A stethoscope greatly improves the efficiency and accuracy of diagnosis. It is helpful to gauge the patient's health problem. It is a necessary tool for every health care worker as a nurse. So if you gift a stethoscope to your favorite one, it will be a respectable gift.
Since there are many stethoscope options, from cheap to expensive, you should cover the high-quality one. This tool is required every day, so it should be durable enough for prolonged usage. The tubing and stem should be made of strong material that amplifies extreme uses. The tubing should be thick and durable, providing clear sound and reducing outside noise. Also, consider a precise diaphragm for accurate measuring.
Nowadays, electronic stethoscopes have become more popular. Actually, they are ideal for noisy environments. They also come with pretty high-tech features that are impressive. So the price of electronic stethoscopes is higher than the traditional one.
Medical Pocket Organizer
Nurses always have a busy lifestyle. So you can see they are stuffing their pockets with necessary tools that are not organized at all. Sometimes, they forget to take necessary things. However, it looks unprofessional for a nurse. A medical pocket organizer can reduce shuffling through their pocket. In this organizer, one can keep many nursing tools and accessories that they require throughout the shift. It is a handy gift for the new nurse. If you are looking for an inexpensive gift for your new nurse, then it will be a pretty beautiful and helpful gift. Moreover, they are found in many colors and shapes.
Travel Coffee Mug
In the busy schedule of a nurse, they have hardly got time to sit and enjoy a cup of coffee. Nurses are running around and don't have enough leisure time. So a travel coffee mug is an answer. Most travel coffee mugs have a thermal body with an open-close lid that keeps your drink warm in between patients. It is a thoughtful gift for nurses. They will enjoy drinking while walking around.
Nursing Bags
A working bag is an ideal gift for a new nurse. Choose a work bag that is designed and featured to accommodate healthcare professionals. These bags have a perfect balance of space, design, durability, and comfort.
Getting a perfect working bag is tough. However, you should consider a simple yet fashion-focused bag. It should feature a generous amount of space with zippered closure to keep laptops, shoes, and other essentials. The work bag should contain a thick, durable, scratch, and water-resistant fabric.
Foot Massagers
After a long stressed day at work, a nurse needs some relaxation. An electronic foot massage can be the best gift for a professional nurse. Massage tools are very reliable for a home spa. As you know that nurses are on foot for several hours, it may cause tension and pain in the arch. For a new nurse, it is an unusual event. A foot massage can help you to relieve this pain and feel better. So this will be an effective gift for a new nurse.
Read Next: Free Books For Nurse
Final words
A gift can motivate a new nurse to take the responsibility of a health worker. It is not that easy to maintain life. So simple gifts can be a big inspiration. The above gift options are ideal for any new nurse. These are handy and helpful for them.