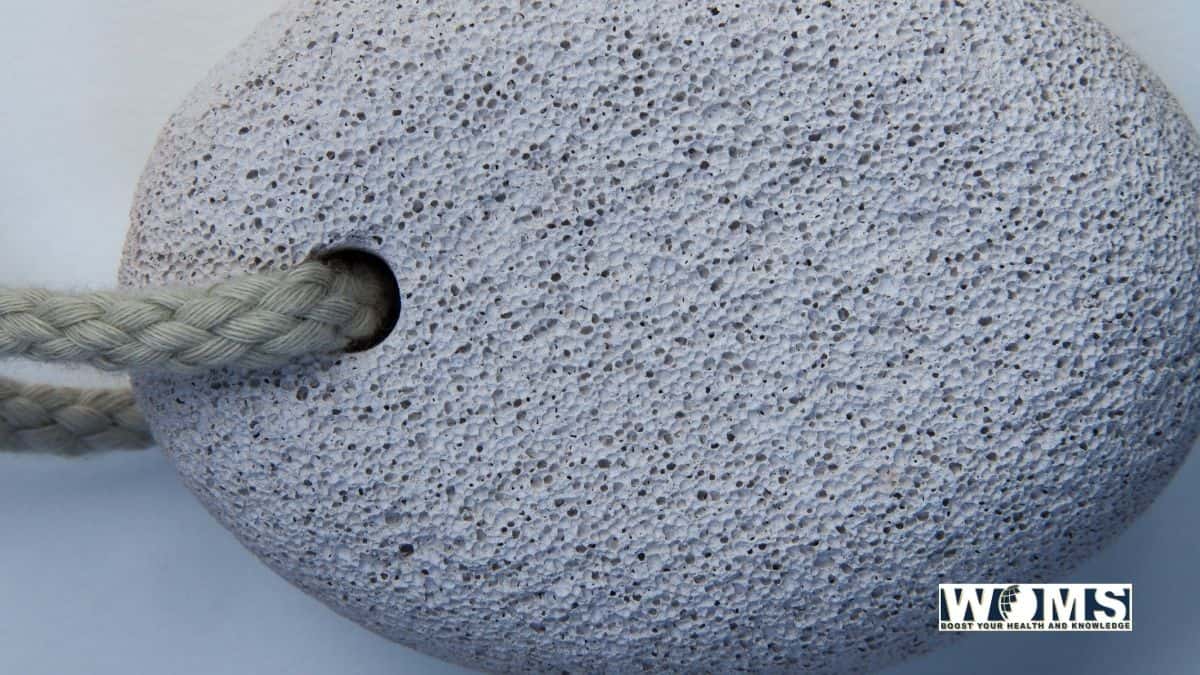 "Pumice stone" have you heard about it. If no then don't worry this article might be the one you are looking for to know about the pumice stone. Let's know what is pumice stone? How to use it?
It is a type of stone that is used to soften our skin. A pumice stone, on the other hand, is a stone made from the dust or dirt of a volcano (lava) mixed with water. The abrasive stone aids in the removal of dryness and dead skin. However, in terms of weight, it is too light. A floating stone is mainly used to soften our skin by removing dryness.
It can be used daily. But most important is that we must know how we can correctly use the pumice stone. As it is abrasive it can remove skin up to deep, causing bleeding, which will cause a risk of infection. So we have to use it carefully.
Where can we buy a pumice stone?
Pumice stone is not that hard to find. It is available almost in every beauty and cosmetic supply store and the grocery store nearby you. These stones are also found in various types.
Some are single-sided pumice whereas some are double-sided and most people prefer double-sided as double-sided pumice stones have both an abrasive side and the softer side. The abrasive side is used for the rougher skin like the knee and a softer side is used for the more sensitive areas like the cheek or face.
What accessories we may need while using pumice stone?
While using the pumice stone we might need some accessories, so given below are the accessories needed while using floating stone.
A large bowl or basin of warm and soapy water is needed as it helps to exfoliate the dryness easily with the help of these stones.
A soft towel is needed to rub the surface after using pumice rock.
Moisturizer (cream, lotion, or oil) which we can use after we finish scrubbing of skin to keep skin moisturized.
Bristled brush is needed that will help us to keep the stone clean.
How to use pumice stone?
You can use pumice stone by following the given below procedure:
Firstly we have to take a basin or a bowl filled with lukewarm soapy water. And then we have to soak our pumice targeted part in which we are going to use this stone. Or if it faces we can have a shower for some time.
We have to soak our targeted part for about five to ten minutes. However, we can leave our targeted part in water to make sure that part is fully softened.
Now while using this stone, we must first wet the stone before we start using it on our body parts. Sink it in the lukewarm soapy water.
Furthermore, to remove the rough, dead skin and calluses make sure that you scrub floating stone in a circular motion. And ensuring we are not scrubbing more while we feel pain when scrubbing. We can also spend more time on the surface which is rough more hard areas this will help us in removing thick, leathery calluses. If you find thick, leathery calluses then you can spend two to three minutes rubbing gently so that it goes off easily.
After you finish scrubbing the target area then you can rinse that area by using clean water. Then you can pat that area with the help of a soft towel to make the area dry.
After you make the target area dry after using a stone, Make sure to use a moisturizer cream, oil so that it will remove all the irritations and will make all the target area softer.
How to clean a pumice stone?
Pumice stones should be kept clean. Every time after using this stone make sure you clean it with a bristled brush and rinse with clean water. To maintain the cleanliness of the floating stone keep the pumice stone in a dry place. Avoid keeping it in the place from where it can collect moisture.
Pumice composition:
Although you know that the pumice is formed from a volcanic rock but you might want to know about its composition. Pumice composition consists of:
Silicon dioxide
Aluminum Oxide(some)
Traces of another oxide
Similarly, mall crystals of various minerals also occur in some of the pumice. The most common
Feldspar
Augite
Hornblende
Zircon
Pumice stone for feet
There are several best pumice stones for feet. Some of the pumice stones for the feet are enlisted below:
Zenda naturals earth lava pumice stone
Phogary natural pumice stone
Diane rectangular pumice stone
Tweezerman sole smoother antibacterial callus stone.
These stones can be beneficial for skin conditions like calluses and corns. Moreover, these floating stone helps to soften the calluses and corns to reduce pain which is produced from friction. it can be used daily, but you must have the proper idea of using it on your feet. If it's not properly used, you can harm yourself by removing the maximum skin. This injury increases the risk of infections too.
Aftercare for Pumice Stones
These instructions should help you use a pumice stone for hair removal or exfoliating safely and effectively. Always moisturize your skin and clean the pumice stone after using it. Keep in mind that your results could not be the same as someone else's.
If you suffer any irritation or soreness while using this stone, discontinue using it right once. A pumice stone may not be suitable for people with sensitive skin. If you break your skin during this procedure, use an antiseptic and stop using it. Consult your doctor or dermatologist about other possibilities.
Takeaway
Pumice stone is the age-old home remedy to soften our skin. We don't have to run to the SPA more often to make our rough dead skin to get repaired. With pumice stone, we have the best beautiful home remedy which we can do at home by ourselves. It is easier to practice daily at home.
While practicing or using these sorts of stones, we must be careful not to scrape so hard that our skin is removed, resulting in bleeding and infection. We can utilize the floating stone on a daily basis to keep our skin soft.
FAQs:
How to use a pumice stone on foot?
It is easy to use it. You can use a pumice stone by following the steps:
First, you need to soak your feet or the area with warm water for five minutes until the skin softens.
Now take the pumice stone and wet it.
After that rub it on the callused part of your feet with gentle pressure for 2-3 minutes.
This will eventually remove all the dead skins.
How much should you use a pumice stone on your feet?
You can use it once or thrice a week to get the soft and smooth feet that you want.
Do we need to clean Pumice stone?
Yes, we need to clean Pumice stone every 2-3 months. It needs to be cleaned to keep it clean and prevent it from bacteria and germs. Sometimes if the dead skin remains attached to the stone then bacteria can grow in it. So, it is a must to clean it.
What is pumice stone used for?
The main use is for removing dry and dead skins of your feet and to soften calluses and corns too.