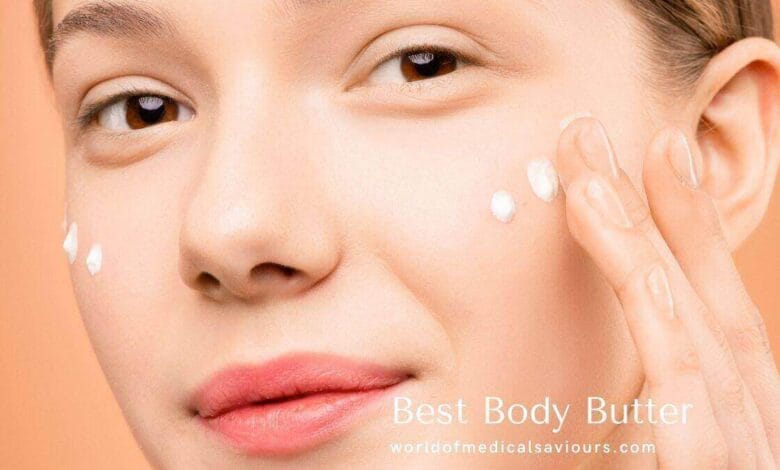 Natural-looking skin is often associated with youthful-looking skin. One of the best ways to achieve youthful-looking skin is through hydration. That doesn't just mean drinking enough water each day, though that helps. It's also about hydrating your skin with the right products.
Body butter is known for giving the skin a burst of hydration. Generally consisting of a thicker texture, cosmetic butter can effectively penetrate the skin and hold in the body's moisture.
There's also something luxurious about slathering on rich body butter, making it a must-have beauty product.
Cosmetic butter
Commonly used in skincare and beauty products, cosmetic butter is known for its moisturising properties.
Sourced from nuts and vegetables, natural body butter has a soft, creamy texture. Rich in fatty acids, body butter does not contain any water, which is why it has such a thick consistency. It is also more concentrated than most body lotions and moisturisers.
Cosmetic butter can be combined with essential oils and other ingredients to help replenish lost moisture in the skin. It has numerous benefits, such as helping reduce the appearance of fine lines, hydrating severely dry skin, soothing inflammation, and boosting collagen and elastin production.
This thick butter creates a barrier between the skin and natural elements, providing a layer of protection, while also balancing skin's oil production.
While you may be familiar with body butters, you might be unsure which type is best for your skin.
Shea butter
One of the most common kinds of butter, shea butter is a substance extracted from the Karite (Shea) nut tree. Its main components include oleic acid, stearic acid and linoleic acid, which are quickly absorbed into the skin.
Shea butter can be used on its own or mixed with other products. In its unrefined form, shea butter can be high in unsaturated fats, essential fatty acids and vitamins A, E and F, which can help promote good skin balance.
For this reason, it's often used in soaps, moisturisers and hair care products to help skin and hair look healthy. Shea butter is also considered to be a great anti-aging product, as it helps with skin's elasticity by stimulating the production of collagen, which can reduce the visibility of wrinkles and stretch marks. It's also used to soothe sun-damaged or dehydrated skin.
It's important to buy high-quality natural shea butter, whether you prefer refined or unrefined organic shea butter.
Cocoa butter
Natural cocoa butter is a vegetable fat extracted from the cocoa bean. Also known as cacao butter, it features moisturising properties, making it a popular product for skincare and body care.
Cocoa butter is high in antioxidants, with a long shelf life of 2-5 years. It has a delicious chocolatey aroma. For those who don't love the scent, a deodorised version is also available.
With its rich aroma and smooth, creamy texture, cocoa butter is commonly used in soaps and moisturisers. Cocoa butter can help improve elasticity and suppleness of the skin, with some people using it to help reduce the appearance of stretch marks.
To get the best results from cocoa butter, it's important to get the highest quality organic product.
Mango butter
Extracted from mango seeds, mango butter contains high levels of essential fatty acids, vitamins (including vitamin A and C), and antioxidants.
It is carefully refined and deodorised and a popular ingredient within skincare and body care. Natural mango butter is a soft-solid at room temperature, which melts on contact with the skin for easy application. It provides great hydration for the skin and is commonly used to replenish moisture for severely dehydrated or sun-damaged skin.
Olive butter
Olive butter is extracted from the cold pressing of olive leaves.
Commonly used as a great skin moisturiser, this creamy butter is effective for delivering oils to the skin which helps lock in moisture.
Olive butter is a popular product for use in massage, both as a butter and an ingredient in massage oils, due to its consistency and moisturising properties.
Natural products
The use of natural products in skincare and body care continues to grow in popularity, as people seek natural alternatives to the chemicals which have previously been commonplace in skincare.
There are many types of body butter available, but it's important to focus on quality. When buying body butters online, make sure you are purchasing pure, natural products, as some body butters mix shea and cocoa butter with other ingredients and chemicals. If you prefer to use organic products, look for 'unrefined' butter.
Most natural butter can deeply penetrate the skin to rehydrate and moisturize the skin, making them a great product to use for natural, youthful-looking skin. As with any skin and body care, make sure to consult with your dermatologist before using new ingredients.