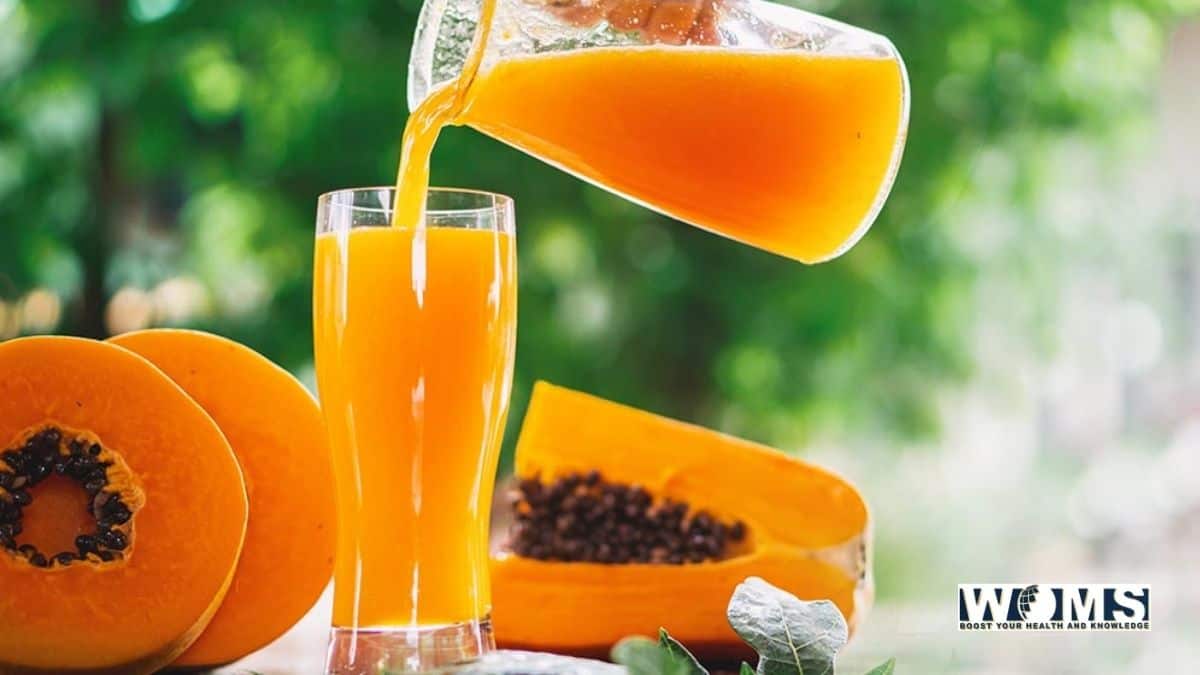 What is Papaya?
Want to consume a nutrient-rich drink? Papaya juice can be best for you. Papaya is a tropical fruit. The fruit has a smooth texture and is nutritionally rich. You can find many rare nutrients in the papayas that are not present in our daily life consumables.
The papaya can be consumed in both raw and cooked form. There is a variety of drinks that we can make with the papaya by adding different ingredients that complement the papaya.
The papaya's plant has both male and female reproductive parts in different plants, separately. Hence, the male plant is unable to carry the fruit but the female plant carries the delicious fruit that satisfies our nutritional needs.
In this article, we going to give details about how you can consume papaya, what are the health benefits that you can gain by consuming papayas, some nutritional information about it, and many more than doing stick to the article.
What are the ways to consume Papaya?
There are different ways to consume papaya. Some of the famous are enlisted below.
Ripened papaya
The papaya is mostly consumed as a fruit. The ripened papayas are taken and then cut into dice and the papaya are ready to be eaten.
Cooked papaya
Another famous way to consume papayas is by cooking them and making curries out of them. This is most common in Indian culture. The Indians made the curry with some spices and then serve them with the chapattis.
In cooked papayas some of the nutrients get vanished, those are heat sensitive. In cooked papayas, you will be unable to have all the nutrients. The Indian people also eat papaya stuffed parathas.
Papaya drinks or Papaya Juice
The last and the most convenient way to consume papaya is by making a drink out of it. You can add different ingredients like mint and others to make it a customize flavored papaya. The papaya drink can be made by adding milk also.
Papaya drinks are easy to make. It requires few ingredients and short processing.
How to make the Papaya Juice?
It is very easy to make Papaya Juice. The process and the ingredients to make Papya Juice are given below.
Ingredients
The essential ingredients for making a classic papaya juice are.
Fresh papayas, Diced into cubes
Chilled water
Ice
Honey
Procedure
The making of papaya juice includes the following steps.
Take a blender.
Add papaya pieces and honey to it.
Blend them until the texture of the smoothie gets smooth.
Add chilled water to the blender.
Blend the water and the papaya smoothie for a few seconds.
Your papaya juice is ready, pour it in the glass and serve it with some ice and mint.
Papaya Juice Benefits
Health benefits that are associated with the papayas juice are.
Immunity booster
Papaya juice is an immune booster if you have a full glass of it. It contains vitamin c which helps in immune system strengthening
Vision
Papaya juice can help to improve your vision. The raw papayas contain vitamin A and if the papayas are get cooked the heat-sensitive Vitamin A gets denatured and we can't have them for our body. That is why papaya juice can help our body to absorb Vitamin A in its rawest form.


Lean body
If you want to have a lean body and want to lose some weight then it is the right time to add papaya juice to your daily life. The papaya contains fiber that helps in weight loss and improves the bowl's functioning also.
Glowing skin
For glowing skin here is a tip for you. Now you can have glowing skin just by drinking the papaya juice daily. The Vitamin A in the papaya juice helps in clearing the dead cells from the skin and readily hydrates the skin cells.
The papaya contains almost 88% water which is sufficient for hydration of the skin.
Fight cancer cells
The papaya juice can prevent cancer also. It contains antioxidants that interact with the free radicles in the body. Regular intake of fresh papaya juice can help in preventing breast, colon, and prostate cancer.
Besides antioxidants, vitamin c also improving the immune system so that it doesn't remain susceptible to cancer cells.
Also read: Health benefits of eating Red bananas
Takeaway
The papaya is a tropical fruit and it contains some essential nutrients in a rich amount. Eating raw papayas can be more beneficial than eating them after cooking because with heat some of the nutrients will get denatured.
Raw papayas can give many health benefits to consumers. Daily intake of papaya juice can make your skin glow, improve vision, improve bowel functioning, helps in fighting cancer, and many more.
In different cultures papayas are consumed differently but drinking their juice is the easiest way to consume them. The making procedure of the papaya juice is easy too and you can customize its flavor by adding your favorite ingredients also. Make a health booster with Papaya Juice.
If you like this article share your response with us. Your response will be appreciate
FAQs:
Is raw papaya good for health?
Raw papaya contains many nutrients that may get lost during cooking. The papaya contains some heat-sensitive nutrients also.  It is advisable to eat raw papaya instead of eating it after cooking.
The raw papaya contains antioxidants, fibers, vitamins, and many other nutrients.
what are the health benefits of eating papaya?
Some health benefits that are associated with papaya eating are:
1.This will improve the vision.
2.Decrease the menstrual cramps.
3.Strengthen the immune system.
4.Help in fighting cancer.
5.Improves the bowl's functioning.
Can we make a milkshake out of papayas?
Yes, it is possible to make a milkshake of papayas. For that, you have to follow these enlisted steps.
1.Take a blender.
2.Add diced papayas and milk and sugar or honey in it.
3.Blend it until it takes a smooth texture.
4.Pour it into the glass and served it with some ice.
Drinking papaya shakes will add fat and proteins to the body. Raw papayas contain all the nutrients except proteins and fats. Proteins and fats are in little amount in the raw papaya.