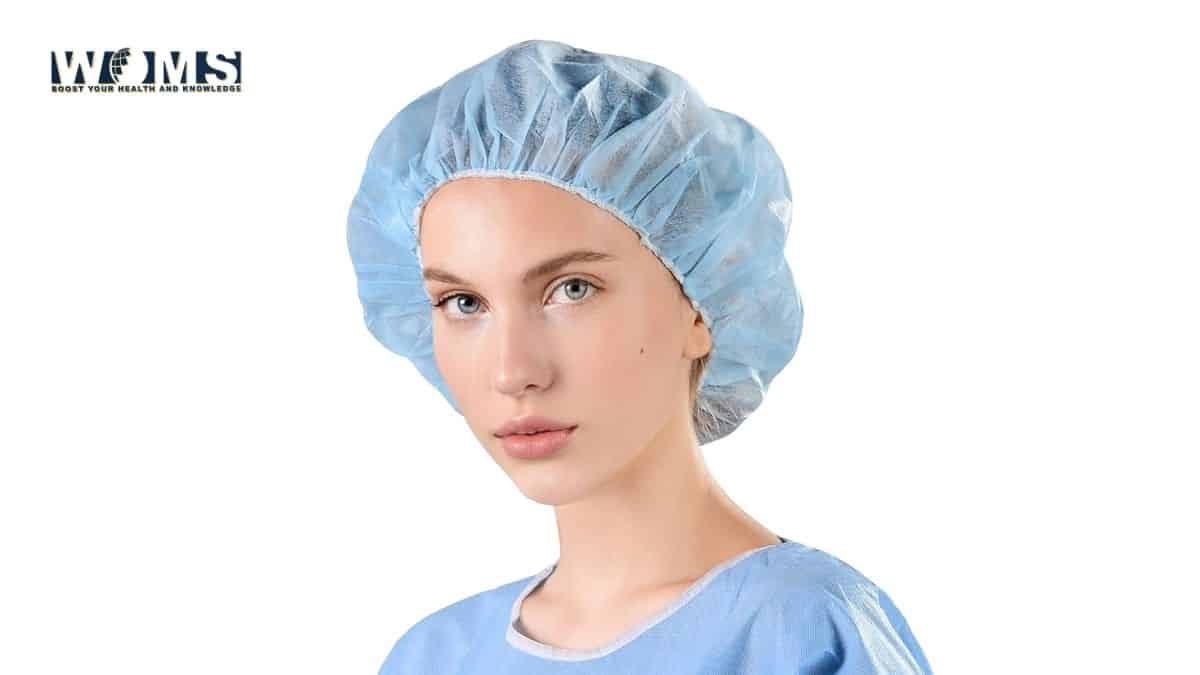 The Definitive Guide for Shopping Surgical Hats
Proper hygiene plays a crucial role in every medical setting. It is a must for any surgeon or surgical
resident to wear a medical hat when entering an operating room. Assuming you already know this, we
believe you want to know how to choose a scrub cap for long hair. Right?
Here we will provide the definitive guide for choosing the best hat. The material, size, and type to buy
are the most crucial factors in choosing the best scrub hat for long hair. And the fact is, even though it's a
must that you wear one, you don't necessarily have to wear a boring one. Wearing a scrub cap with
bright colors or cool designs, and something matching your style is the way to go.
If you want the best surgical cap for long hair, first understand your needs and what the market offers.
What to look for When Choosing a Surgical Hat for Long Hair
When making your selection, there are a few things to consider, to ensure that the hat you're buying
meets your criteria for being the best cap for you.
Scrub Cap Types
Before you can start making your selection of the best surgical cap for long hair, you might want to know
the types of scrubs caps available.
Ponytail Scrub Cap
Ponytail Scrub Cap is the most common surgical hat for long hair. It has an opening in the back to allow
accommodation of the long hair.
Some surgical caps for nurses come with a pouch that allows you to tuck your long hair providing you
with additional protection.
Bouffant Scrub Cap
There is also the bouffant hat. It has a design that looks like an oversized shower cap or a deflated chef's
hat.
It's a perfect surgical cap for those surgeons with long or thick hair. It does come with extra room that
can hold the hair securely and comfortably.
If designed by a professional, the bouffant cap can be styled the way you like to match your style and
surgical uniform.
Disposable Scrub Hat
A disposable scrub hat is another common type of surgical cap made from fabric. It's washable and
reusable. If designed right, the scrub hat can hold your hair comfortably and securely.
However, if you work in a highly contagious and messy environment, you can dispose of it instead of
reusing it. Disposable scrub caps are available cheaply, making it easier to dispose of.
Pixie Scrub Cap
If you have ever heard of a close-fitting surgical hat, this is it. It's mostly for medical professionals, but for
those with short hair and thus the name 'pixie.'
They might not be ideal for long hair since they have no extra room. So, this is not an option for you.
Comfort and Style
Comfort and style go hand in hand. If you want a surgical cap that you feel comfortable wearing, you will
want to make sure the fabric is a high-quality, soft material.
A mix of polyester and cotton (polycotton) offer great comfort as cotton is soft but hot and itchy while
polyester is not as soft but much cooler and lighter than cotton. The best polycotton will offer softness
and breathability.
Getting something that matches your unique style that becomes the centerpiece of your surgical uniform
is a bonus. There are many unique designs to choose from these days from tie dye to comic hero designs.
With so many unique designs and bright colors to choose from, matching your uniform has never been
easier and more fun.
Customization
Did you know you can get a custom scrub hat? Choose the right place to find custom surgical caps for
nurses, and you will be able to create your own unique designs or add your name to your scrub cap.
American manufacturers of top brand scrub caps will provide you the most innovative, cool designs for
doctors and nurses; women and men.
Durability
If you have long hair and work in a highly contagious environment, your options for surgical caps for are
very limited. It would be best if you use a disposable hat that you can use only once.
But if your department doesn't require changing PPE between every case, then you should buy a
durable, reusable scrub cap that you can wash. You should choose a product made from comfortable,
lightweight, long-lasting fabric.
In the End
You don't have to wear boring default surgical hats anymore. Besides wearing cool, modern scrub
uniforms, you can juice up your look with a high-quality handmade scrub cap that becomes the focal
point of your attire. Having long hair doesn't require you to squeeze it all into a typical surgical hat. You
can get a scrub cap for long hair that feels comfortable on your head. Choose a suitable model using the
tips above and enjoy the comfort and the coziness of wearing the truly best surgical hat for nurses and
doctors.