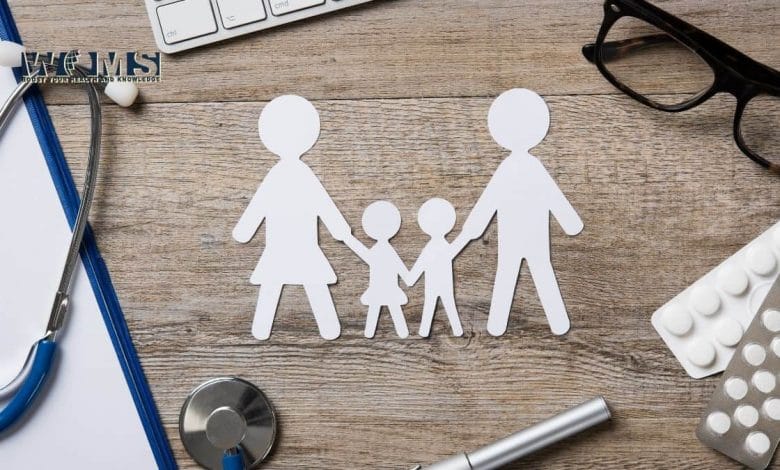 Seeking the Best Term Life Insurance Companies in the World?
Life insurance companies, policies, and policyholders are all unique. Knowing which company can offer you the best coverage, flexibility, and financial protection at the lowest possible premium is no easy task. Even when you see the best term life insurance companies and their quotes, you'll see vast contrasts between them. To make matters more complex, the changes can be the finest of details as well.
The differences between their price and possible financial benefits can be slight or stark. The allowed inclusion of riders can be subtle and, in some cases, even extreme. And, the application process itself presents either ease or increased difficulty depending on which insurance company you choose. Even beyond these many factors that policy seekers must consider, there are additional concerns. All told, the top elements to use in evaluating a possible term insurance company include:
Price
Financial strength and viability
Rider benefits
Conversion options
Design flexibility
Underwriting
Application
Review this post to learn how to evaluate some of the top term life insurance attorneys or companies to protect your family from financial hardship and suffering in the event of death. You'll discover leaders in each category that you can use to continue your hunt for the ideal term life insurance policy for you. Along the way, learn how to evaluate each of the key characteristics of the best companies in terms of life insurance and empower yourself to get the smartest life insurance through Sprout. 
Price
While the monthly premium shouldn't be your sole concern, differences in rates matter. Term life doesn't include policy features like cash value or savings options, so you're paying purely for death benefits. In addition, policy prices for life insurance vary across many categories:
Age
Gender
Location
Health status
Length of term
Benefit amount
Some of the best insurance companies in price include Protective, Banner, American General, Penn Mutual, and Transamerica Life Insurance Company.
Financial Strength and Viability
Life insurance companies, like financial institutions, can be rated based on how likely it is they will continue to thrive until you need them most. A high rating from Moody's or S&P, for example, means that they show great financial strength and soundness, giving you the best chance of getting a policy that won't suddenly go anywhere from an unexpected company closure.
Top-performing insurers are Guardian, Mass Mutual, Minnesota, Banner, and Prudential Life Insurance Company. Make sure to look at a promising insurance company's COMDEX score to see if a policy with them is a good investment.
Rider Benefits
Rider benefits are added alongside the death benefit of your policy. Different companies offer several kinds of special benefits for many life situations. The circumstances of death themselves can qualify for one of these additional benefits. For example, a terminal illness can provide a portion of the benefits. And, an accidental death can provide additional benefits as well when there are extra costs associated with it. You might look into other types of riders including:
Children's Insurance Rider
Critical Illness Rider
Disability Waiver of Premium
Extended Conversion Rider
Return of Premium
American General, American National, Assurity, Banner, and Guardian Life Insurance Company provide a healthy selection of rider options on their term policies.
Conversion Options
Some companies will allow you to turn your term policy into Universal or Whole life insurance during its term. The option to convert a policy can even come with a "conversion credit." While there are various conditions, Northwestern Mutual, New York Life, and others give you this option.
Design Flexibility
By design, term life insurance covers you for a certain period. In five-year increments, typically, you are free to choose how long you want its financial security. Companies like New York Life and Sagicor only extend coverage up to 20 years, but Banner sells policies up to 40 years. Interestingly, American General Life (AIG) Insurance Company will sell policies under 35 years in odd increments as well.
Underwriting 
With term life insurance, you'll get accelerated, full, or simplified underwriting. Accelerated underwriting doesn't require medical exams or records, while full underwriting is more traditional, commonly requiring health questionnaires and a medical exam. Simplified won't require an exam, but it often comes with a higher price for those with a higher body mass index (BMI).
American National, Assurity, and Banner Life Insurance Company offer both full and accelerated, while Sagicor and Mutual of Omaha provide all three options to applicants.
Application
Some companies require only an online application, others include telephone interviews, and some ask for additional questionnaires. Banner Life, for example, takes a combination approach, requiring all three. By comparison, American General Life asks for a telephone interview without an online application or questionnaire. Differently, Sagicor and Transamerica Life Insurance Company are completely online.
Use Sproutt to Compare Life Insurance Companies and Quotes
Now that you know the major features of the best term life insurance companies, begin looking for quotes to narrow down the best insurer for you. Then, you can take a closer look at the elements of flexibility, riders, viability, and more. Try Sproutt to get accurate quotes using their data-driven insight into the rapidly changing life insurance market.