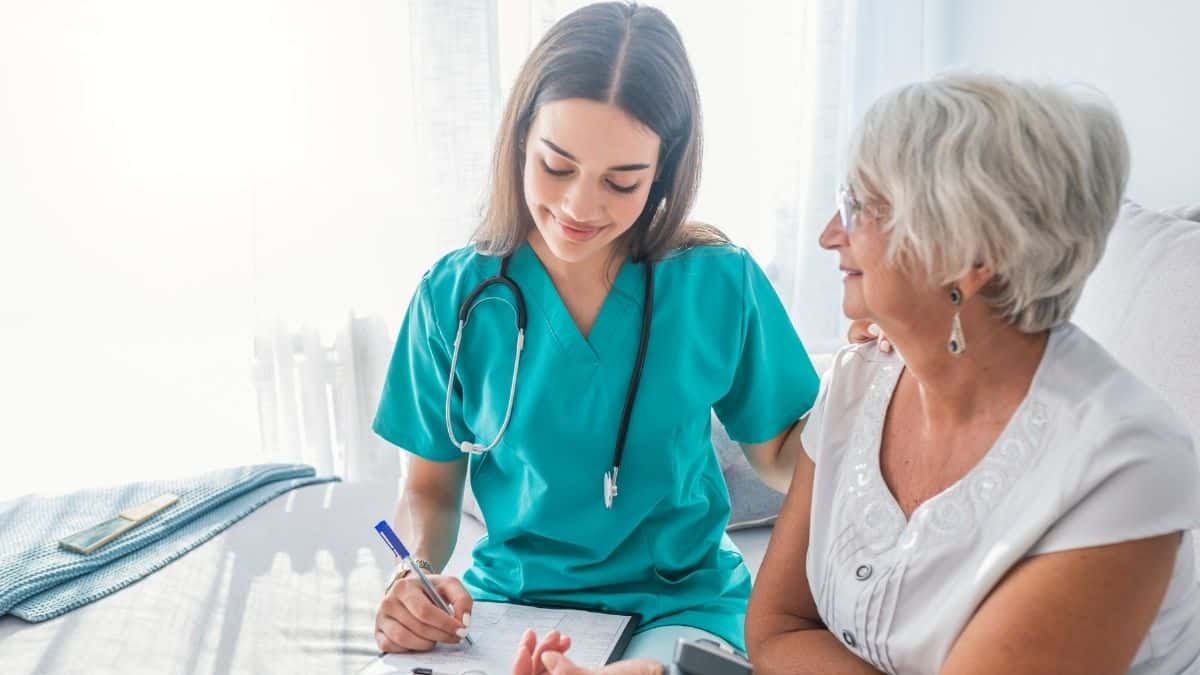 Nursing informatics is a field of management of electronic health records and other information systems. Medical facilities are now equipped with the latest technologies able to handle large amounts of sensitive data. Nursing informatics, therefore, facilitates job responsibilities for nurses through software tools and optimized health methods. Nurses use informatics to develop usable data structures, implement patient health analytics and improve communication between patients and health care professionals. Nurses with good problem-solving and analytical skills excel in nursing informatics. This article will discuss the importance of nursing informatics in healthcare.
Importance of Nursing informatics in healthcare
The data collected from electronic health records, IT systems, solutions created by PHS, and software tools help in nurses' daily tasks and foster a thorough transformation of the healthcare organization. Healthcare informatics provides a strong base for professionals to collaborate and fulfill their duties efficiently. Nurses and other healthcare professionals who early embrace informatics position themselves ahead of the curve. Below are some benefits of informatics in healthcare.
Superior patient results
For high-quality patient treatment, it is necessary to have accurate health records. This is where informatics ensures that hospitals have the best processes and platforms to document patient conditions and history in depth. This allows the storage of information such as pharmacy records and biometrics. In the case of an emergency, medical practitioners can plan for speedy intervention. Due to the organized data records, nurses can also note patients exposed to high risk and deploy preventive measures early enough during treatment stages. Informatics also provides automated alerts on a patient's health, thus minimizing the risk of unnecessary potential dangers. For instance, if a patient has specific allergies or reactions to a particular drug, the system will inform them beforehand.
By the way, if you need nursing essay help from professional academic writers, you can seek custom nursing paper writing services e.g. CustomWritings for your instant assistance.
Coordinated healthcare
The delivery of the best healthcare results calls for coordination of all the healthcare professionals that work across different departments. Proper coordination and communication improve organization efforts and the sharing of information. Coordinated planning also makes communication easy and effective for the parties involved. It also gives a holistic approach to a patient's needs by providing patients with information that they can understand. Having such organized and digitized systems help healthcare professionals put reasonable security measures and privacy practices. Having good planning also helps avoid redundant procedures on patients.
Smooth clinical processes
Healthcare services are shifting away from a fee-based model to a value-based approach. Informatics helps give systemic and evidence-based treatment procedures. This helps in avoiding overly expensive and unnecessary procedures and makes it possible for leaders to assess the best systems that meet each patient's individual needs. Good clinical processes are an excellent way to standardize healthcare and eliminate unnecessary waste. Healthcare experts can analyze the information they collect and develop good information on clinical guidelines. If you need help writing a healthcare essay, you can use reliable services from our seasoned academic writing services.
Telehealth
The dawn of the COVID-19 pandemic made us realize the need for reliable healthcare at home. This led to a big boom in the advancement of telemedicine. The digital sensors used in monitoring patient conditions signify a significant paradigm shift in how medical practitioners can oversee treatment adherence in different situations. The importance of telehealth is now taught in the informatics curriculum. Students can use telepresence to cover the appointments and gain further insights into a patient's conditions from a distance. Patients can receive self-management techniques and education concerning a situation they are ailing from.
Help nurses to leverage IT investments
All health facilities have a significant portion of their budget directed towards IT investments for various products and services. Some of these systems are medical record systems, communication technologies, and analytical tools. Informatics in nursing helps healthcare practitioners fully leverage their IT investments by designing effective patient care flows and training other nurses on proper practices for using the equipment. Nurses can also use the equipment available to come up with predictive models for patient treatment.
Stronger nurse training
The IT systems used in hospitals have complex interfaces that are not necessarily intuitive. Informatics in nursing aims at teaching nurses to reap the maximum benefits possible when it comes to using these systems. As much as informatics helped design these systems, nurses can understand the reason for creating each structure from a healthcare perspective and understand the build and interoperability of the systems within. This makes it easier for nurses to explain the same to other nurses, creating an organized and well-trained workforce.
It leads to a deep understanding of data analysis
Nurses who specialize in informatics collaborate with different branches of leadership concerning quality initiatives and health regulatory requirements. For instance, while working with other departments, it is easy to note fluctuations in inpatient readmissions. Nurses can use this data to assess where the problems arise from. Sometimes it could be due to poor discharge education, inadequate support at home, or overmedication. The nurses take the variables and identify what might have led to such eventualities. This makes it possible to build models that are easily validated. It is possible to identify trends that are worth analyzing and significant data anomalies.
Influences IT systems
As discussed above, nursing informatics specialists spend a lot of time optimizing and developing information systems. A significant contribution of nursing informatics is that it moved medicine from the traditional paper-based model to custom electronic documentation. The blend of technical and clinical knowledge causes a considerable influence on the technologies used in IT systems. This also makes workflow decisions more efficient. Nursing informatics also make nurses inadvertently trilingual. They have to speak the patient's lingo, translate to the clinical as technical language and then communicate the arising matters to hospital administration. All this is not simple and only goes to prove how informatics affects the development of IT systems.
Conclusion
A good background in informatics helps implement cutting-edge technologies for analyzing and improving medical care and monitoring patient records. As an expert in the field, you can oversee the complex challenges faced and enhance the well-being of your patients.