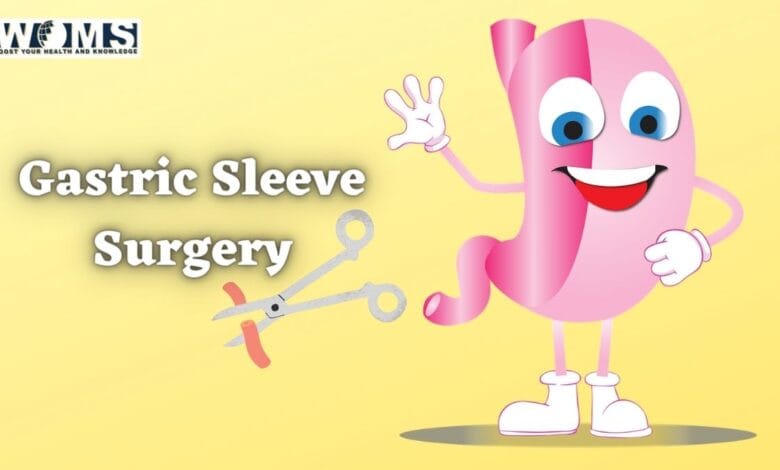 Gastric sleeve surgery is a popular weight loss surgery sought out by thousands of people each year throughout the world. It has risen to be the top choice for weight loss surgery, offering patients low risks and a speedy recovery.
People are often confused about just how much weight they can expect to lose after this surgery. This article will help clarify the gastric sleeve surgery weight loss expectations more for readers while providing important information.
Gastric sleeve surgery is a highly demanded modern weight loss surgery offering patients permanent weight loss solutions. Many patients are unable to achieve life-changing weight loss results on their own. "Wait, just how much weight loss exactly are we talking here?" you may ask. Well, the average gastric sleeve patients report they have lost up to 70% of their extra body weight within just one year of surgery!
"With such big results, must come big risks right?" you may wonder. Wrong, this is one of the lowest risk weight loss surgeries available. Let's discuss more gastric sleeve surgery, including why you may want to consider it and offer you more details on what the achievable weight loss expectations can look like.
What is gastric sleeve surgery?
"What is gastric sleeve surgery?" you may ask. Well, this surgery just may be the answer you were looking for if you are someone who struggles with weight loss or obesity! Gastric sleeve surgery cuts out up to 80% of your stomach size to reduce food storage, calorie absorption, hunger, cravings, thus reducing your weight.
By cutting out such a large portion of the stomach and forming it into a narrow tube instead of its original "large pouch" size, this surgery reduces your body's hunger hormones, thereby permanently changing the biology of how your hunger works. With less hunger, patients will not feel the urge to eat nearly as much after surgery, dramatically reducing their weight.
The Pros and Cons of gastric sleeve surgery
The pros and cons of gastric sleeve surgery are important to understand before deciding if the surgery is right for you.
Pros
Pros of gastric sleeve include, but are not limited to the following:
Helps patients achieve their real weight loss goals rather quickly
Is very safe
Improves or cures pre-existing medical conditions related to obesity
Improves mental health conditions related to obesity
Can make you more successful in life by improving your self-confidence, which can influence your relationships and job prospects
Transforms your body into an attractive physique
Changes your lifestyle and eating habits in a healthy approach
Cons
Cons of gastric sleeve include, but are not limited to the following risks:
Surgery site leakage
Unsuccessful weight loss results
Bleeding out or blot clots forming
Death (very rare)
Hernia or gallstones developing
Ulcers
Diarrhea/nausea
Low blood sugar or infection
Expected weight loss
Expected weight loss can occur in stages after gastric sleeve surgery. Weight loss is measured in the weight loss occurring within a patient's extra body weight over time.
Every week after gastric sleeve surgery, patients can lose about two to three pounds.
Every patient is unique in their current health status and results are expressed on average, which can be seen in the gastric sleeve weight loss timeline.
Expected weight loss timeline Expected weight loss timeline after gastric sleeve surgery
| 3 Months | 6 Months | 12 Months | 18 Months |
| --- | --- | --- | --- |
| 25-35% | 45-55% | 65-70% | 70-75% |
Research
Research on gastric sleeve surgery works to provide patients and clinicians alike with the data needed to show confidence that this surgery is safe and continues to be beneficial for patients over time.
A study looked at 101 patients after weight loss surgery. Gastric sleeve patients accounted for 92% (or 93 patients) of the total 101 patients studied. Gastric bypass is a different weight loss surgery that was done on the remaining 8% (or 8 patients).
The average age of these patients was about 38 and they ranged in obesity from having standard obesity to being super obese.
The average weight loss reported after the first month of surgery was 22.7%.
The average weight loss after six months of surgery was 67.2%.
The study then looked at the average patient weight loss achieved after one year of weight loss surgery and it was 81.4% of patient's extra weight.
Gastric sleeve surgery and gastric bypass have similar weight loss success rates, except that gastric bypass is a more intensive surgery requiring longer recovery.
Final thoughts
Final thoughts on gastric sleeve surgery come down to you and your decision. Much of the success in the expected weight loss results come from patients properly following the required diet after surgery for maintenance. If the surgery is right for you and can meet your weight loss goals and expectations, it can offer you a better quality of life.
Gastric sleeve surgery has the potential to even prolong your life by curing any pre-existing medical conditions related to obesity you may have, such as high blood pressure, type II diabetes, and more. These conditions can cut your life short. With so much to lose, isn't your life worth more? If the risks are enough for you to accept and the benefits are too overwhelming for you to pass up, maybe it's time you asked your doctor about gastric sleeve surgery today!