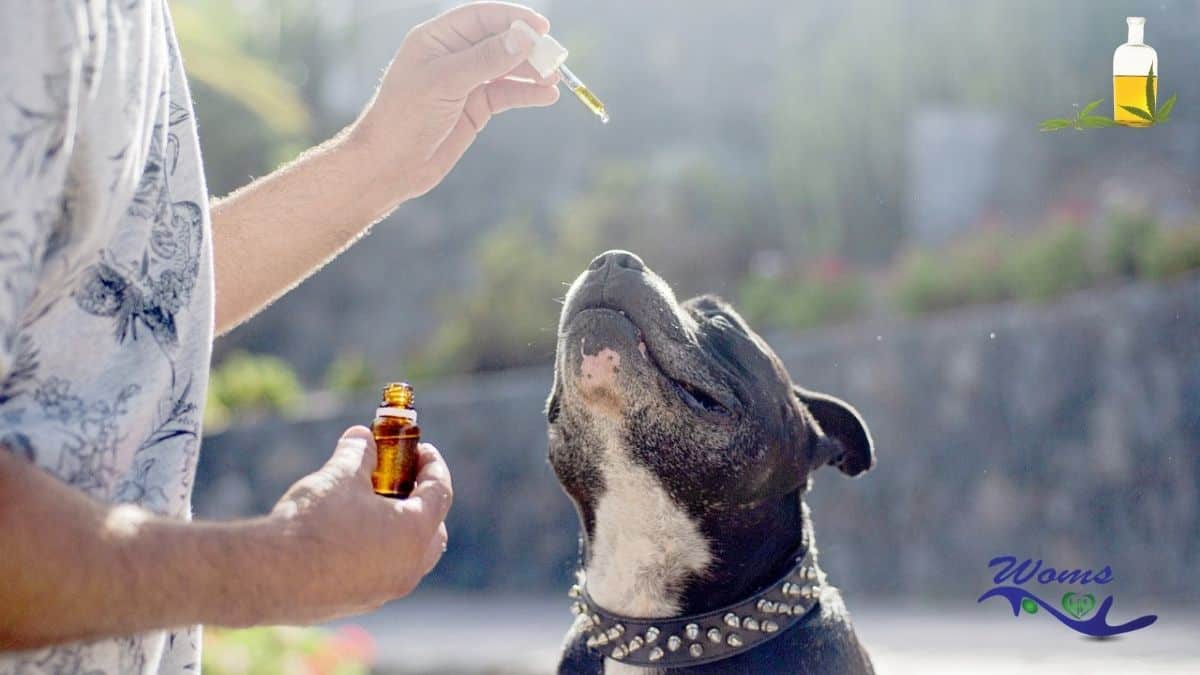 Research has been going on for many years on the benefits and therapeutic effects that CBD can have on humans. However, if this chemical compound has positive effects on humans, does it also have positive effects on animals? This is one of the questions that many people have asked themselves and today we will be answering.
CBD is gaining more and more fame, and not only in human life since many veterinarians around the world have been interested in the use of CBD products to treat some pet diseases. So, through this article, we will be explaining in detail the uses given to the benefits of hemp flowers in the veterinary sector.
What is CBD and how it works
CBD, also known as Cannabidiol, is one of the cannabinoids present in cannabis, which has been shown to work as a therapeutic and medicinal substance without having the psychoactive effect of other cannabis compounds, such as THC.
This cannabidiol executes its therapeutic effect through the endocannabinoid system, which is present in the human body as well as in some animals such as dogs and cats. It works through some receptors present in this system and also in other external ones such as serotonin and other ways of action. In this way, certain effects are created that promote positive effects in certain parts of the body.
This is the obvious reason why veterinarians are interested in using CBD oils for some pets, plus the use of CBD for pets is now widely legal and available in many countries.
Use of CBD in pets
As mentioned, CBD is not a psychoactive compound, so there is no way to get your pets "high" by consuming these products. On the contrary, it will impart all the therapeutic benefits to their system.
In dogs, there is a danger of causing allergic reactions. Cats can also react extremely to terpenes. Even the phenolic group has been shown to be toxic to cats3. Therefore, you should be vigilant and look for special CBD products for pets that do not contain terpenes or phenols.
In general, most pets classified as chordates (backbone) have an endocannabinoid system just like humans. This system plays an essential role in processing CBD components into CBD oils. That means you can use these products for almost all types of pets, including cats, dogs, and even horses.
Benefits of CBD for Pets
Among the proven therapeutic benefits that CBD can have on pets are the following:
Relieves anxiety
Many times our pets are susceptible to chemical instability disorders in the brain, causing depression and anxiety in them. CBD can help stabilize and normalize the chemical fluctuations that result from this type of health problem.
Relieves pain
The vanilloid receptor in the brain controls swelling and pain in dogs and cats. CBD has been demonstrated to block and inhibit the receptor from activating and causing the body to feel pain when it interacts with these neurons.
Appetite regulation
CBD has been demonstrated in studies to reduce nausea and stimulate appetite in pets by interacting with various neurons in the brain. As a result, it stimulates a sick dog to heal, which is especially important if your dog has systemic disorders like seizures or cancer.
Fights cancer cells
CBD oil appears to have a major impact on cancer cell development and dissemination, according to research. CBD medication may also help dogs who are undergoing chemotherapy by lowering nausea.
Stops seizures
Seizures frequently begin in the brain and are notoriously difficult to cure. CBD has recently been demonstrated in several scientific research to considerably lessen the quantity and intensity of electrical disruptions in the brains of most pets.
Methods of use of CBD in pets
The best way to use CBD products in our pets is through CBD oil, as it is easy to ingest, in pets, it is administered orally, so basically what you should do is to place certain drops in the pet's mouth.
The most common technique to provide CBD oil to your dog or cat is to dribble it on their treats or food. Applying CBD oil as a tincture or ointment to minor wounds, rashes, ulcers, and hot spots may be a preferable option.
Conclusion
We may often be afraid to start using CBD-based products with our pets, however, nowadays many veterinarians recommend the use of CBD to treat certain diseases and disorders. Even so, you should always consult with your personal veterinarian about its use.