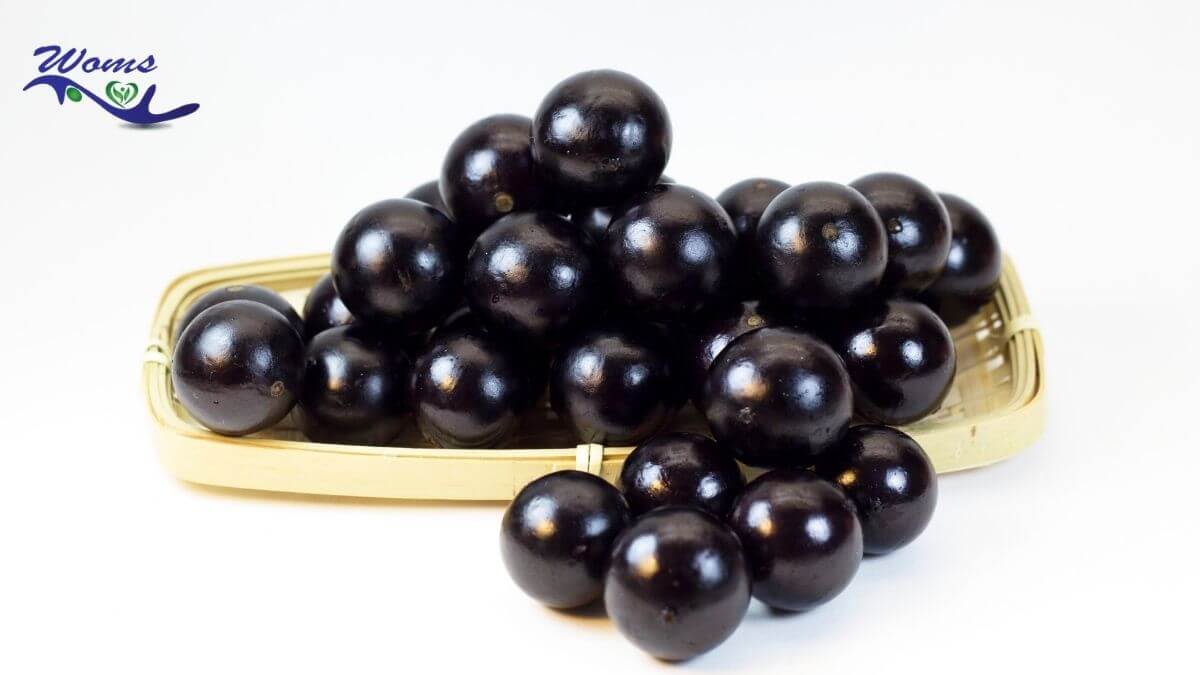 Jabuticaba, also known as Brazillian grape tree is a fruit-filled with many nutritional health benefits. Do you know about the health Benefits of Jabuticaba? If not then don't worry we have acquired all the information that you need to know regarding health benefits of Jabuticaba.
The Brazillian grape tree called jabuticaba or jaboticaba belongs to the family Myrtaceae. It's fruit, which is a thick-skinned berry and typically measures 3-4cm in diameter. It can be eaten raw or also be used to make jellies, juices and wine. This Brazillian fruit is known by different names: Guapuru, Yabutica, jaboticaba, Yvapuru, Taanumox and jabuticaba.
10 incredible health benefits of jabuticaba
There are numerous health benefits of Brazilian fruit jabuticaba. It helps to reduce the effects of asthma, prevents cardiovascular disease, and type 2 diabetes. Above all it also improves digestion. Likewise, various other benefits are discussed below.
1. Reduces the effect of asthma
One of the main health benefits of jabuticaba is, it reduces the effect of asthma. Also it helps to clear the obstructed bronchi, airway passages taking air into the lungs. Daily use of these fruits can improve the quality of life of asthma patient significantly.
However, it does not replace anti-asthmatic medications.
2. Anti-inflammatory
Jabuticaba has an anti-inflammatory effect due to its high content in anthocyanins. It is rich in potent antioxidants that help to prevent the development of various inflammatory disease. This may include asthma, hepatitis, inflammatory bowel disease, glomerulonephritis and more.
Jabuticaextraxts have been shown to exert great anti-inflammatory benefits in COPD (chronic obstructive pulmonary disease) too.
3. Delay aging
One of the main causes of ageing is damage of the cells of our body. The antioxidant properties in jabuticaba help to fight against the free radicals. It helps to prevent cell-damaging of our body significantly.
The antioxidants found in the shell of jabuticaba fruits help to prevent cell damage.
As a result jabuticabas is far greater effective than blueberry in this regard.
4. Improves hair health
You may have seen different lotions and shampoos containing the words "with jaboticaba extract". These shampoo and lotion are used to improve hair health in reality.
It is also known as the natural remedy for hair loss. It is revealed that Brazilian locals who consume jabuticaba fruit on regular basis tend to have fuller hair. While the locals who do not use fruit on regular basis suffer from a receding hairline.
The protein content of the fruit helps to prevent hair loss. It also eliminates greasy appearance although other dietary factors are considered.
5. Prevents cardiovascular diseases
Foods rich in anthocyanins and polyphenols helps to prevent cardiovascular disease. This is experimentally proven.
These chemicals prevent in jabuticaba fruits help to regulate the lipid metabolism, reducing the cholesterol and triglycerides levels in the blood, similarly increasing the HDL for others. In fact, the elevated cholesterol level is one of the major causes of various cardiac diseases or even strokes.
Moreover, this Brazillian fruit is one of the main sources of dietary fibre. This helps in reducing the levels of LDL and cholesterol.
6. High nutrient content
The nutrient content of the jabuticaba fruits is discussed in tabulated form below as an illustration.
| | |
| --- | --- |
| Nutrition | value |
| Protein | 0.97 gram |
| Carbohydrate | 24.44 gram |
| Fat | 0.22gram |
| Calories | 93 kcal |
| Kilojoules | 389 KJ |
| Saturated fat | 0.073 gram |
| Monounsaturated fat | 0.009 gram |
| Polyunsaturated fat | 0.065 gram |
| Cholesterol | 10 mg |
| Fiber | 1.2 gram |
| Sodium | 3 milligram |
| Potassium | 258 milligram |
| Iron | 0.49 milligrams |
| Phosphorus | 9.2 milligrams |
Nutritional vale of jabuticaba
7. Prevents cancer
Antioxidants help in preventing cancer significantly. This antioxidant property helps to prevent the proliferation of the cancerous cell significantly. Beside these antioxidant properties, jabuticaba juice also helps to eliminate free radicals in the body. The extracts of the jabuticaba fruits is effective against several strains of colon cancer cells.
As a matter of fact, it can be used as one of the natural cancer treatment that lacks the horrific side effects of radiation and chemotherapy.
8. Natural remedy for diarrhea
Jabuticaba juice has astringent properties that are essential to combat diarrhoea. This is the reason why it is considered as the natural remedy for diarrhoea. Not only this but also Jobuticca fruits are one of the important sources for vitamins and minerals. These help to prevent dehydration.
9. Helps with digestion
Due to high fibre in jabuticaba fruits, it helps to regulate the intestinal flora and helps with digestion. It is also rich in iron, phosphorus, vitamin C and niacin, which helps with digestion. Also to eliminate the digestive toxins. Bananas are also another low-fructose woody fruit that regulate the intestinal flora and help with digestion. It also helps to prevent diarrhoea and constipation.
10. Helps to maintain weight
As jabuticaba is rich in calories, it helps to maintain weight. Furthermore, with the consumption of 100 gram of the fruit, you will get 50 calories from the it.
In addition, the high amount of fiber helps to control the appetite and prevents overeating. In this way, it also helps in weight loss by making you feel fuller for a long time.
So it is concluded that jabuticaba fruits or Brazillian grape tree are considered as anti-obesity fruit.
What does jabuticaba look like?
Equally important as to recognize, Jabuticaba is a thick-skinned berry. It is about 3-4 cm in diameter and looks very much like a big-dark-coloured slip-skin grape. It has a thick, dark purple, black skin that encases a sweet, and either glossy white or rose soft, gelatinous flesh. Each grape like fruit may contain one up to four small seeds. These seeds also vary in shape depending on their species.
What does jaboticaba taste like?
Both skin and flesh of jabuticaba are edible. White jaboticabas taste like sour lychees. Similarly, grimal jaboticaba tastes like grape candy. Additionally, it is found throughout South America.
Conclusion
In reality, Jabuticaba is one of the healthy, nutritious grape like fruits with a charmingly sweet fragrance. It is a good source of essential micronutrient and macronutrients. Also, potent anthocyanins are found in great amounts in the dark purple skin. These nutrients help to prevent chronic illness such as inflammatory respiratory diseases.
If you ever get a chance to visit Brazil then don't forget to rent your own jaboticaba tree. Also, enjoy the experience of picking and eating antique little fruit budding on its trunk.