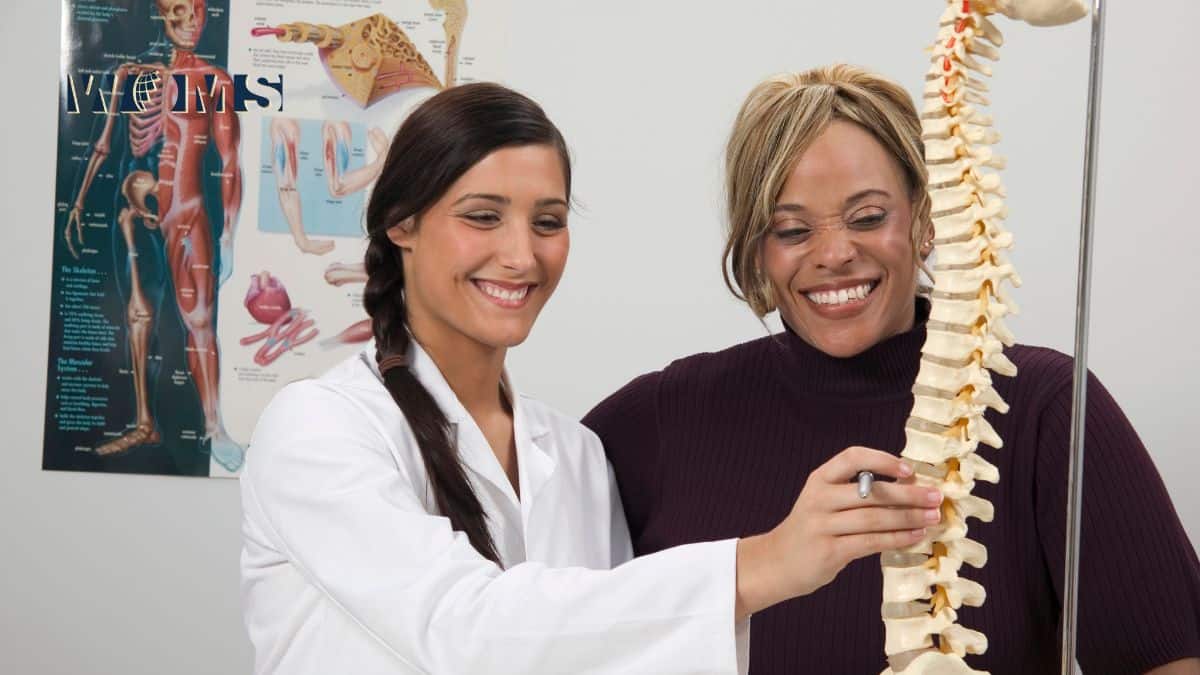 While many think that only a person with an M.D. (medical doctor) degree is a doctor, it is not true. Chiropractors are also doctors who specialize in chiropractic medicine. A chiropractor may not have an M.D. degree, but they have a Doctor of Chiropractor (D.C.) degree, which is directly related to their practice areas. To learn more about chiropractor care, continue reading.
What is a Chiropractor?
Chiropractors are medical professionals who specialize in treating issues and disorders of the joints, muscles, ligaments, tendons, and nerves. In the U.S., there are more than 70,000 practicing chiropractors.
Chiropractic care is also known as manual therapy as it is an alternative to medicine and invasive surgeries. One of the most common issues treated by chiropractors is vertebral subluxation, which is a misalignment in the spinal cord.
Using manual manipulation, chiropractors can realign the joints in the body. Chiropractors typically perform manual therapy to fix issues with the patient's musculoskeletal system. Besides spinal manipulation, a chiropractor can perform other treatments such as muscle or electric nerve stimulation, ice therapy, heat therapy, and soft tissue therapy.
Qualifications and Certification of a Chiropractor
After completing an undergraduate degree, chiropractor candidates must go through a 4-year D.C. (doctor of chiropractic degree) program in basic sciences. The D.C. degree includes exams administered by the NBCE (National Board of Chiropractic Examiners). After passing the exams, the chiropractor must complete one year of internship at a college clinic and gain a license to practice chiropractic care. To retain their license, a chiropractor has to earn CE (continuing education) credits through educational programs approved by the state.
After a chiropractor has obtained their license to practice chiropractic care, they can consider a specialization. Specialization can be done in several fields, including the following:
Rehabilitation
Internist
Radiology
Forensics
Neurology
Acupuncture
Sports medicine
Pregnancy
Pediatrics
Once chiropractors have earned these qualifications, they can join as an associate in an existing practice or start their own.
When to Visit a Chiropractor?
Chiropractors can help relieve pain in the body through various types of treatment and therapy. For example, if you have been in a car accident and sustained whiplash injuries, a chiropractor can help ease the symptoms of whiplash and help you recover faster. Here is when you should visit a chiropractor:
Accident Injuries: If you suffer musculoskeletal injuries after an accident.
Limited Range of Motion: You suffer from a limited range of motion and want to improve your posture.
Muscle Spasms
Weight Management: Some chiropractors offer nutritional counseling and guidance on exercise programs to help their clients manage their weight.
Anxiety: Anxiety can often lead to tense muscles and joints. Chiropractic care can help relax the body and mind.
Pinched Nerves: Muscular misalignment can cause pinched nerves, resulting in a numbing or tingling sensation.
Digestive Problems: To treat persistent digestive problems such as bloating.
Pregnancy Pains: To treat discomfort and pain due to pregnancy.
Headaches: Headaches can result from various conditions, some of which can be treated through chiropractic care.
As a first step in your chiropractic treatment, it is important to discuss any medical conditions with your chiropractor. The chiropractor can inform you whether they can treat your health condition with chiropractic methods or if you should visit a specialist doctor.
When to Visit a Specialist Doctor?
While chiropractic treatments are noninvasive and safe, they are unsuitable for certain health conditions, such as fractures or cuts. In some cases, chiropractic care can work with other forms of treatment. For example, chiropractic care can help patients recover from surgery and help minimize post-operation symptoms.
Similarly, a patient diagnosed with osteoarthritis can get chiropractic care because the pain from osteoarthritis can be reduced by improving posture and increasing joint mobility. However, if the patients have psoriatic arthritis caused by joint inflammation, they may need additional treatments or medication to recover from the condition.
Generally, a chiropractor is more accessible than a specialist doctor and, therefore, could be your first choice for musculoskeletal issues. For example, you don't need a referral from a general physician to see a chiropractor.
You can schedule a consultation to discuss your health goals and problems. Let your chiropractor know if you have a family history of illness, injuries, respiratory problems, chest pain, digestive issues, vision problems, or any additional medical conditions. Your chiropractor can review your medical history and physical condition to determine if you are a suitable candidate for chiropractic care.
Does Chiropractic Treatment Work?
According to a study by Gallup, approximately one in four American adults visited a chiropractor for back or neck pain within a year. Bad posture, injuries, and spine misalignment can hinder the body's optimal function. Chiropractic care can aid the body in recovery, often expediting the recovery process. 
Studies show that acupuncture and spinal manipulation are among the most cost-effective treatments to cure lower back pain and help reduce the risk of arthritis. According to Snapcrack chiropractors in Miami Beach, chiropractic care can help professional athletes and runners. The body of a professional athlete can undergo immense pressure and stress, often leading to injuries. A chiropractor can help athletes recover from sports injuries.
Many experts encourage lower back pain patients to seek noninvasive and non-medication treatments such as spinal manipulation to treat their condition before taking the riskier route of surgery. Chiropractic treatment can also increase joint mobility, which may help people improve athletic performance.
People diagnosed with scoliosis can also seek chiropractic treatment for their Cobb angle improvement. Spinal manipulation and additional manual therapies can help improve Cobb angles in younger patients within a few weeks of continuous treatment. Chiropractors perform manual therapies to relax the body's muscles and help alleviate pain.
An often overlooked benefit of chiropractic care is the improvement in mental health. For example, patients suffering from anxiety or depression can feel significant improvement through regular chiropractic sessions. Although chiropractic care is not for everyone, it can help improve physical and mental health.