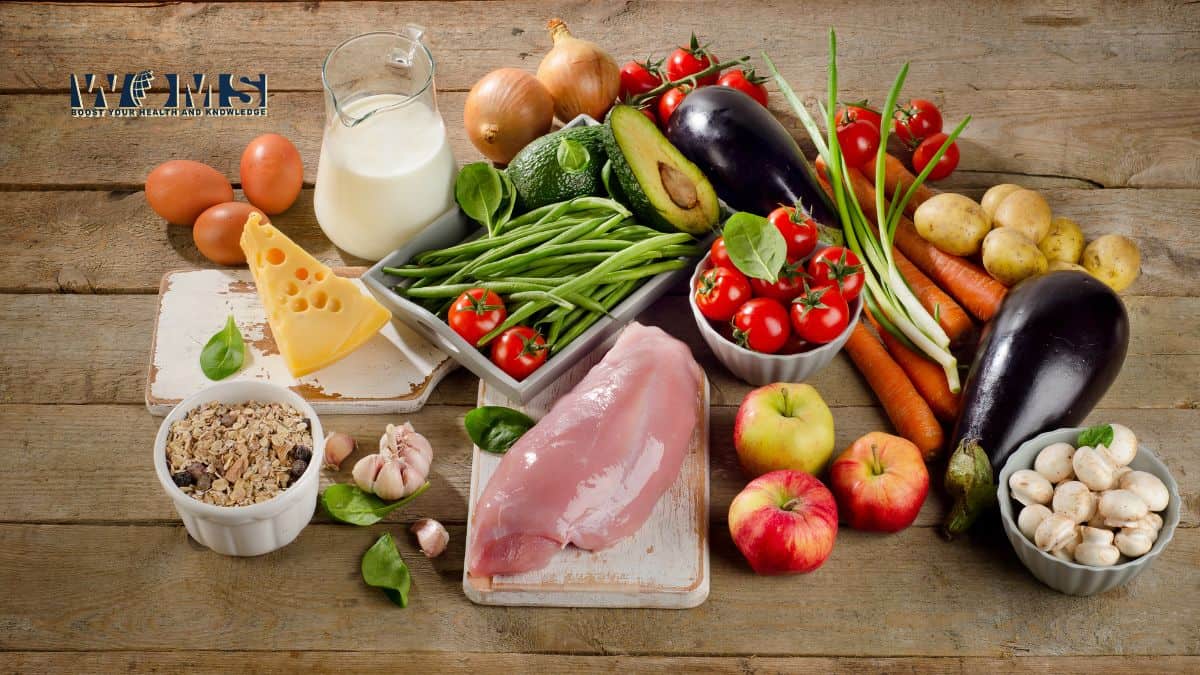 Feel free to modify the serving sizes and food selections to suit your requirements and preferences, and feel free to include snacks if you like.
Day 01
Greek yogurt for breakfast along with strawberries and chia seeds
Lunch will be a whole grain sandwich with vegetables and hummus.
Dinner will consist of a fruit salad and a tuna salad with leaves and olive oil.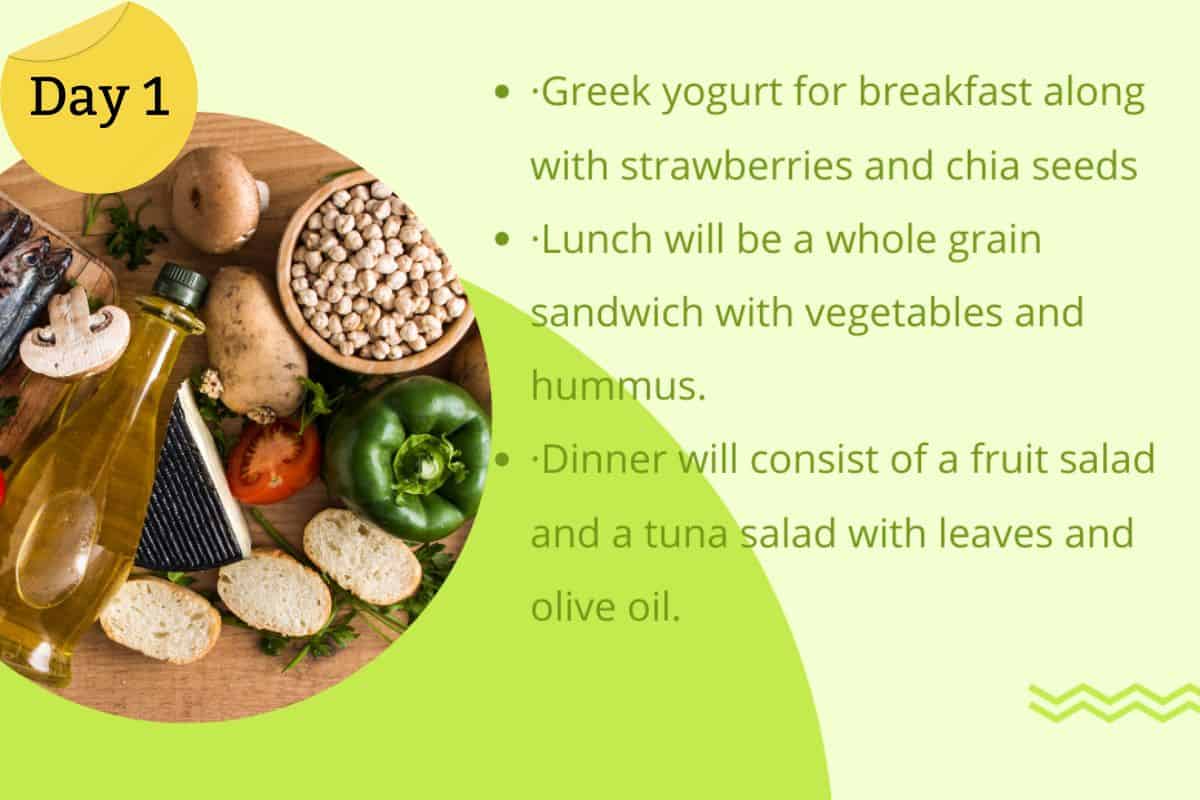 Day 02
Oatmeal with blueberries for breakfast
Lunch consists of zucchini noodles with Caprese sauce, mozzarella, cherry tomatoes, and extra virgin olive oil.
Dinner will be a salad with grilled chicken, farro, tomatoes, olives, and feta cheese.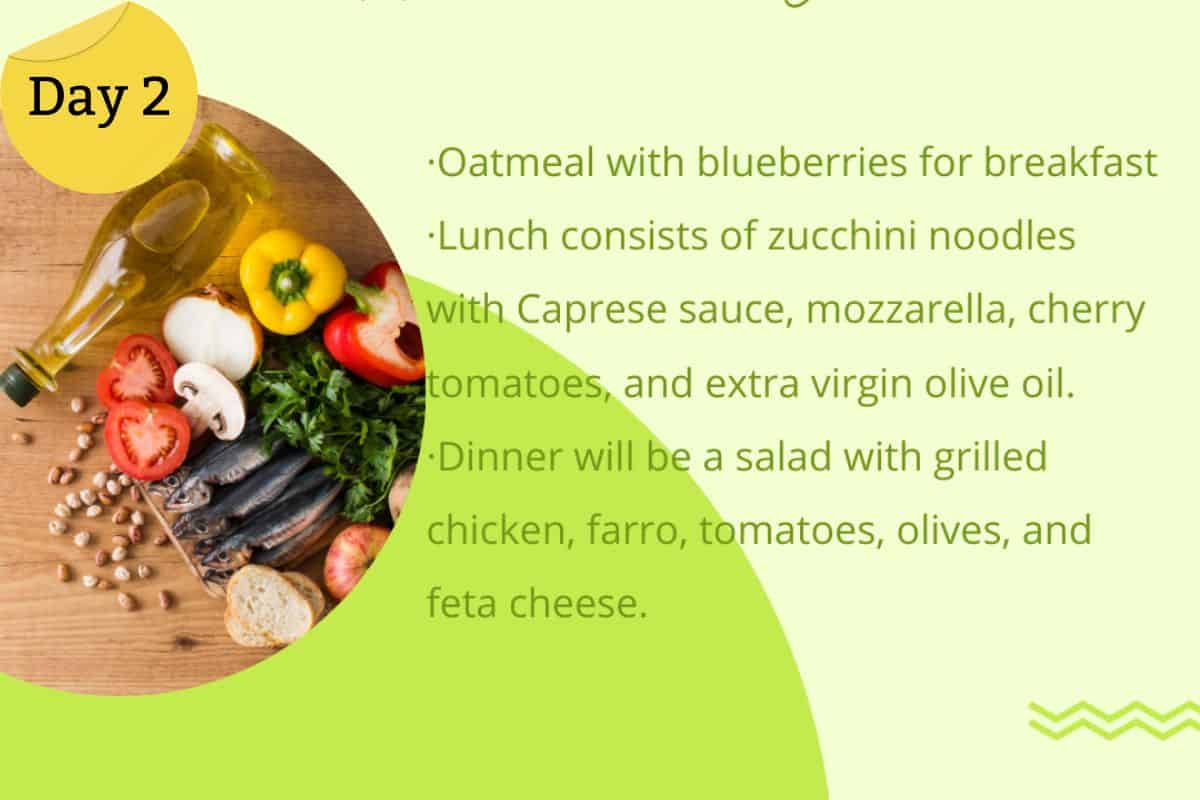 Day 03
Breakfast: a mushroom, tomato, and onion omelet
Sandwich made with nutritious grains, cheese, and fresh vegetables for lunch
Mediterranean lasagne for supper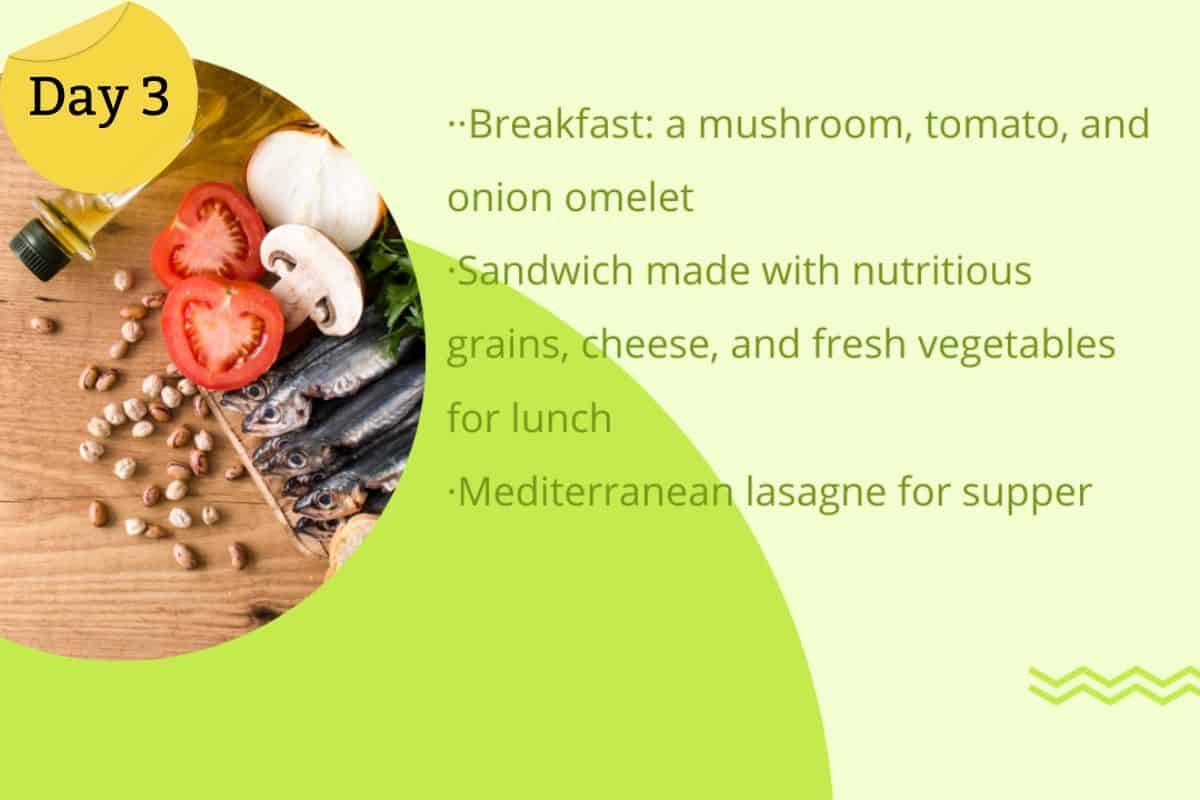 Day 04
Yogurt with sliced fruit and nuts for breakfast
Lunch will be a chickpea and quinoa salad.
Dinner will consist of grilled salmon, brown rice, and vegetables.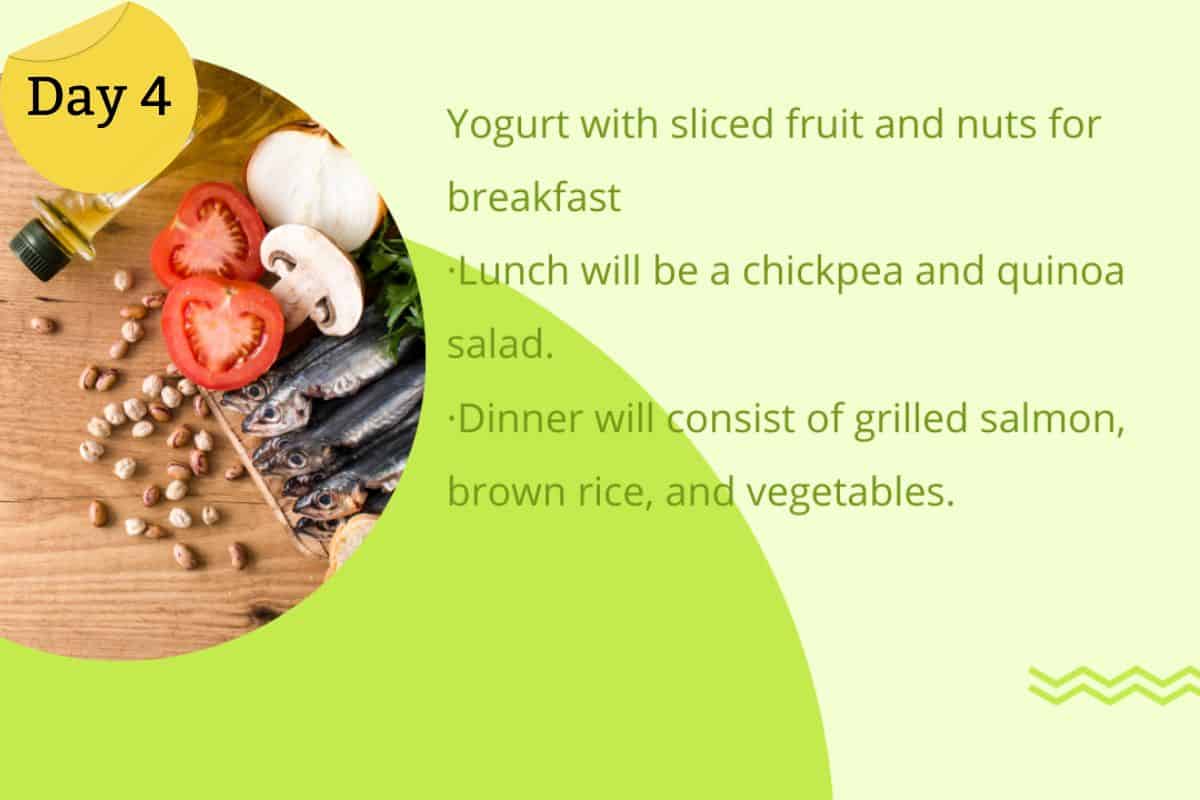 Day 05
Breakfast would consist of whole wheat bread and sautéed vegetables.
Lunch consists of zucchini boats loaded with cheese, tomatoes, bell peppers, turkey sausage, and pesto.
Dinner will include grilled lamb, salad, and potatoes.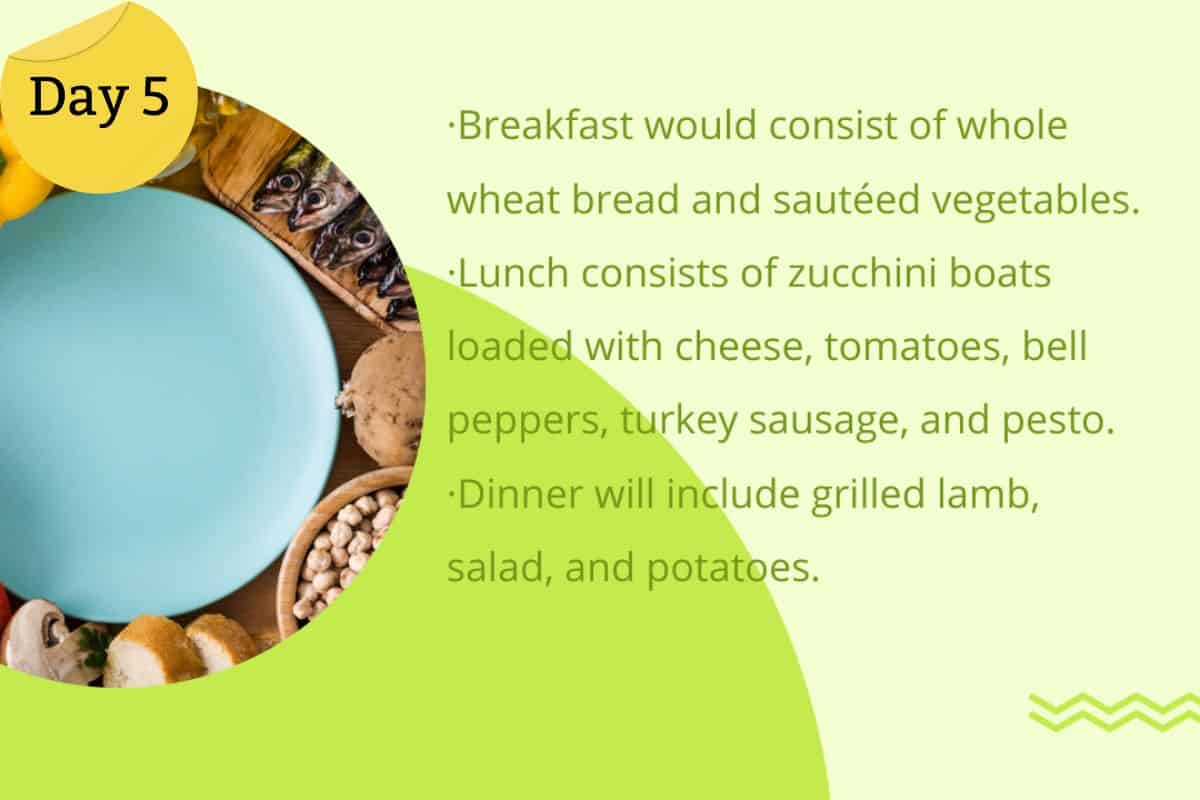 Day 06
Oatmeal with raisins, almonds, and apple slices for breakfast.
A whole grain sandwich with vegetables for lunch
Dinner will be a Mediterranean pizza topped with cheese, vegetables, and olives that is baked in whole wheat pita bread.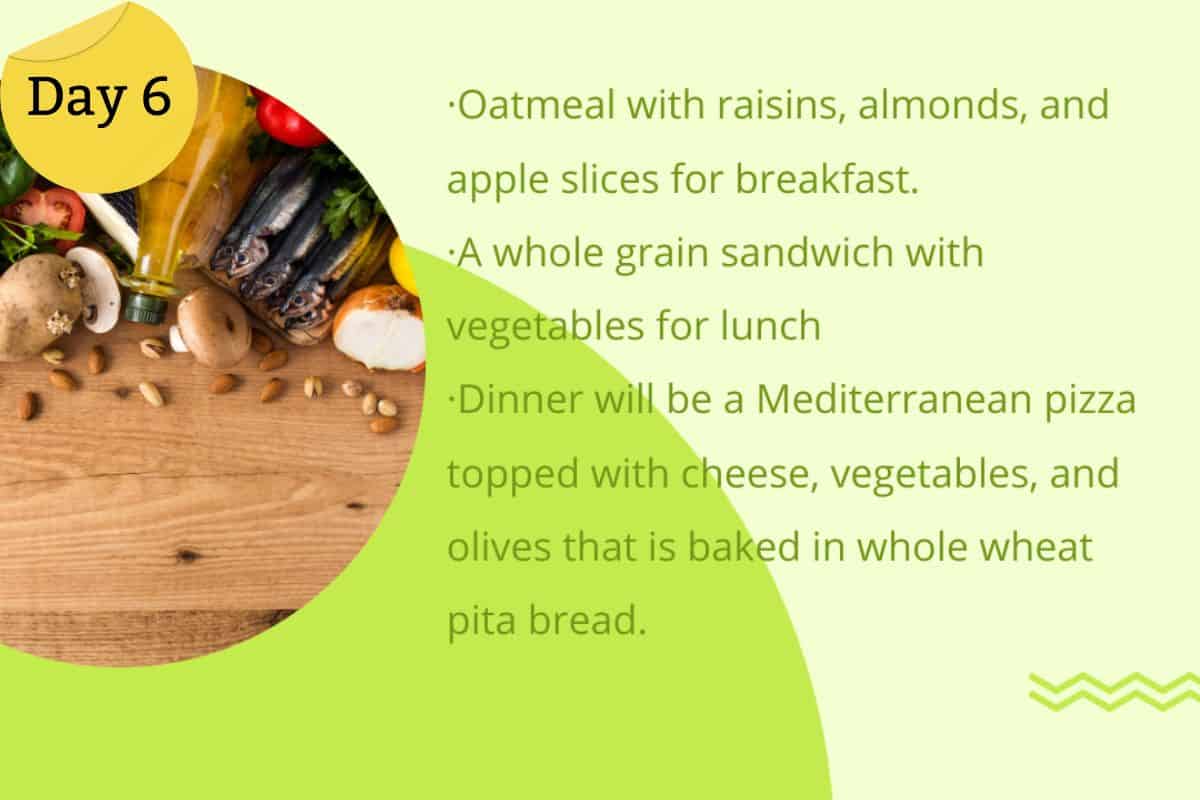 Day 07
An omelet with vegetables and olives for breakfast
Falafel bowl for lunch with feta, tomatoes, onions, and hummus
Dinner will consist of grilled chicken, vegetables, and fresh fruit.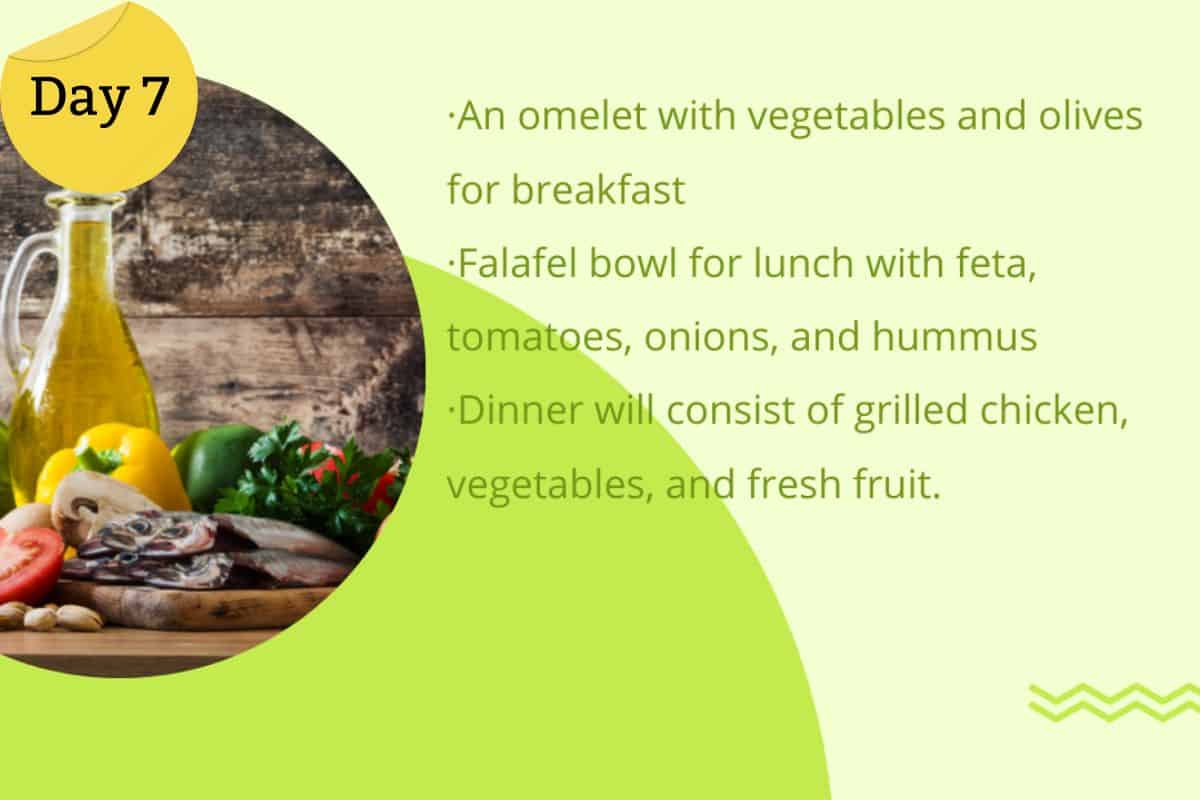 On the Mediterranean diet, there is typically no need to track macronutrients (protein, fat, and carbohydrates) or count calories.