Latest News
First Total Artificial Heart Implant Carried Out With a Feminine at UOFL Health, Louisville, Kentucky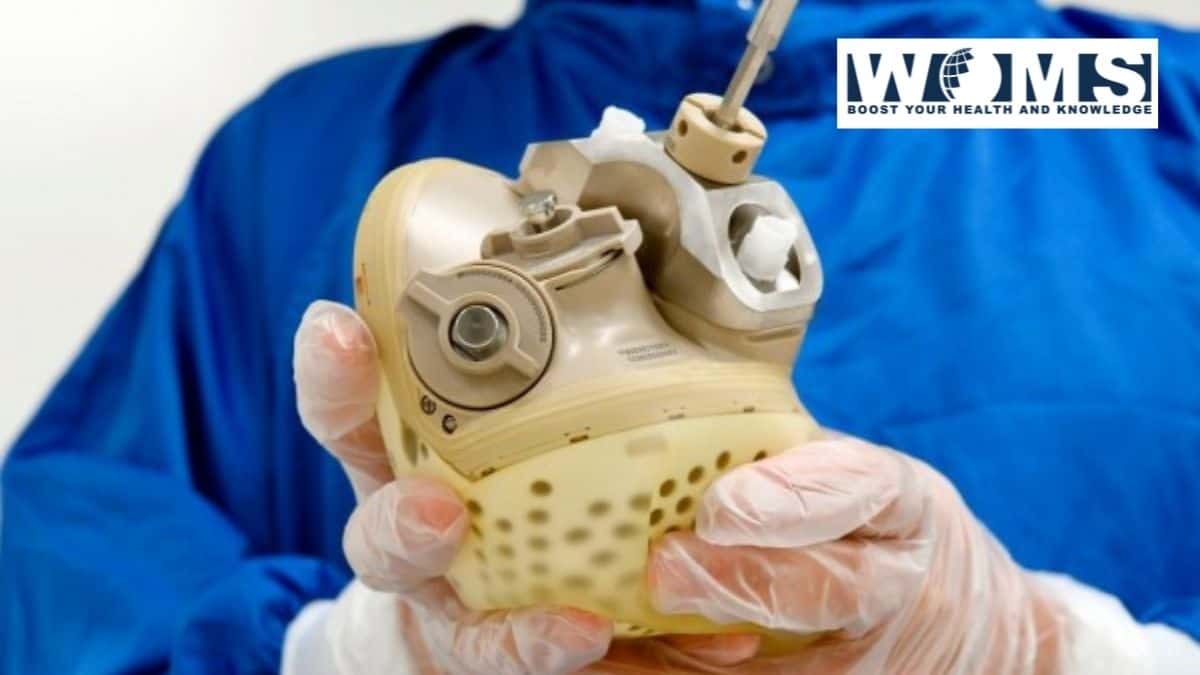 The cardiothoracic surgical team performed the world's first Aeson bioprosthetic total artificial heart implantation in a female patient at UofL Health–Jewish Hospital. The investigational device is part of an Early Feasibility Study (EFS) sponsored by CARMAT, a French medical device company, in collaboration with the University of Louisville and the UofL Health–Trager Transplant Center. It is currently being tested as a bridge to a heart organ transplant. We have approved only four programs in the country to conduct this type of clinical trial. Jewish Hospital is one of them.
However,they implanted the device on Sept. 14, 2021, under the supervision of cardiothoracic surgeons Mark Slaughter, M.D., and Siddharth Pahwa, M.D., both of UofL Health – UofL Physicians and the UofL School of Medicine. Last month, the same team at Jewish Hospital accomplished the country's second implantation in a male patient.
Slaughter, UofL Health surgical director of heart transplantation and professor and chair of the Department of Cardiovascular and Thoracic Surgery in the UofL School of Medicine, said, "For the other half of the world's population, the completion of this procedure by the Jewish Hospital team brings new hope for extended life." "Size restrictions make it more difficult to implant artificial hearts of women, but the Aeson artificial heart is small enough to fit inside the smaller chest cavities more commonly found in women, giving hope to a broader range of men and women waiting for a heart transplant and increasing the chances of success."
In the United States, over 3,500 people are waiting for a heart transplant, with 900 of them being women. Patients with biventricular heart disease, in which both the left and right sides of the heart cannot pump blood, have few therapy options. By pumping blood in both heart chambers, the Aeson device overcomes the limits of conventional left-ventricular assist devices (LVADs), which only pump blood in one. Furthermore, they also included pressure sensors in Aeson, which assesses the patient's blood pressure and automatically adjusts cardiac output based on the sensor data. It fully implanted as a cardiac substitute and powered by a portable external power source.
During this treatment, an eight-hour surgery was performed to implant the Aeson complete artificial heart into a 57-year-old Kentucky lady with severe biventricular heart failure. The recipient, whose identity they have concealed at the request of the recipient, had previously had cardiac surgery but referred to Jewish Hospital's Advanced Heart Failure Therapies Program with end-stage heart failure earlier this year. In the cardiopulmonary intensive care unit, the patient is doing well (CVICU).
Pahwa, a cardiothoracic surgeon at UofL Physicians and an assistant professor in the UofL Department of Cardiovascular and Thoracic Surgery, said that the Aeson device's varying pumping ability makes it more viable for more patients. "While other devices have a fixed rate or create a continuous flow, CARMAT created the Aeson to automatically adjust the flow, resulting in improved performance to meet the body's changing blood flow needs."
The Aeson artificial heart is now being studied as a bridge to transplant for patients with end-stage biventricular heart failure, giving them extra time to get a permanent heart organ transplant. In Europe, where about 20 devices have been implanted, they have approved the device for this purpose. It's currently being examined in the United States as part of a Food and Drug Administration-approved feasibility study. In July at Duke University Medical Center, the first Aeson artificial heart was installed in a male patient. In August, a second implantation took place at Jewish Hospital, this time in a male patient. This is the first time a female patient has taken part in a third implantation in North America.
"Even as we fought this devastating pandemic, our researchers and health care workers were on the front lines of improving treatment and quality of life for not only Kentuckians, but for people all across the world," Kentucky Governor Andy Beshear said. "I am delighted that UofL, Jewish Hospital, and its doctors are leading the way in implanting this exciting and novel gadget that could provide hope and time to thousands of patients in the coming years, including our spouses, moms, and other loved ones."
"This third implant in the United States was a landmark event not only because it allowed us to complete the enrollment of the first cohort of EFS patients, but also because it is the first time our device has ever helped a woman having heart failure," said Stéphane Piat, chief executive officer of CARMAT. This result shows that the size constraints for adults are modest, giving us great confidence in Aeson's ability to become a treatment of choice for a wide range of patients."
Over five years ago, preclinical research for CARMAT's artificial heart began at the University of Louisville. Aeson's autoregulation feature, which allows the device to alter its flows according to the patient's needs by detecting variations in pressure in the device, put to the test by researchers at the University of Louisville's Cardiovascular Innovation Institute (CII). For many years, UofL researchers have done preclinical testing of artificial heart components and mechanical assist devices at CII, testing a piece of practically every commercially available mechanical assist device.
"This world-first artificial heart implant in a female patient shows UofL Health's dedication to providing both today's world-class care and developing tomorrow's world-class standards," said John Walsh, chief administrative officer of Jewish Hospital. "We recognize Drs. Slaughter and Pahwa, as well as the entire team, for their hard work in achieving this first. In the years ahead, they will measure the genuine impact of their labor in the dozens, hundreds, and thousands of lives that will improve."
The patient at Jewish Hospital who received the nation's second Aeson implant on Aug. 20, 2021, is doing well. In the next weeks, expect an update.