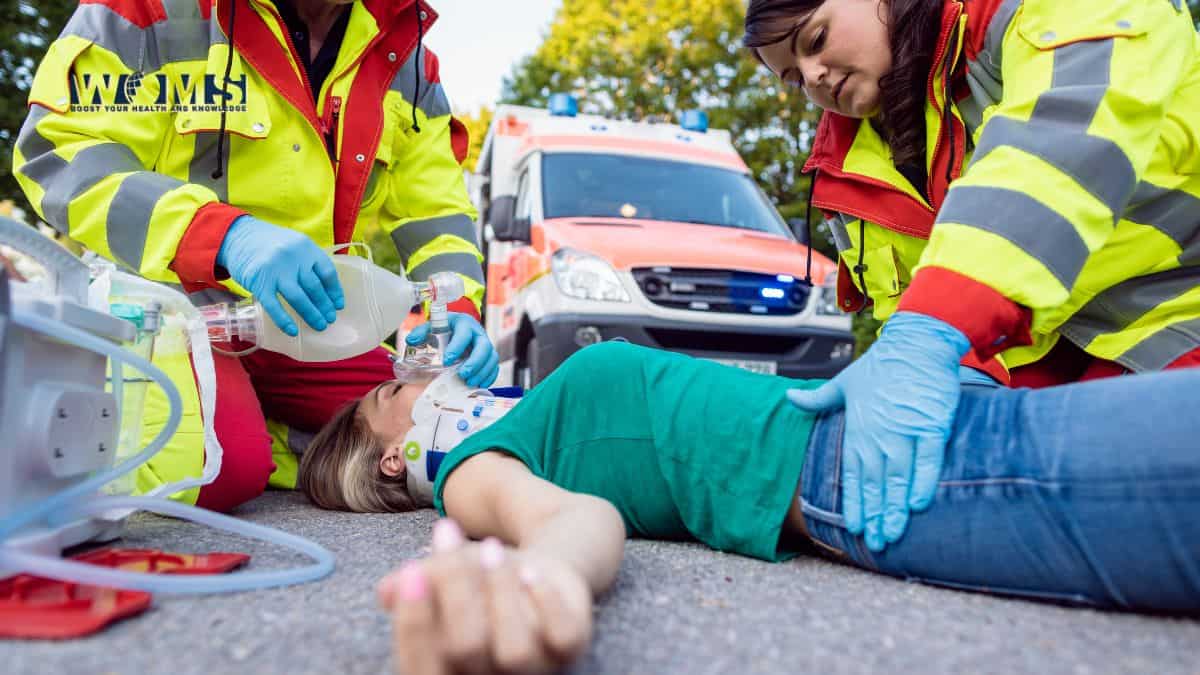 In those moments after a car accident, you will likely be in a state of shock. It may even cross your mind that you should go to the hospital or see a doctor.
Sadly, many people shrug off medical care after a crash. This is a huge mistake as it could lead to long-term health problems. It can also compromise your car accident claim.
Why Do People Skip Getting Medical Care After a Car Accident?
Generally, people who are bleeding or are rendered unconscious are rushed to the hospital via ambulance after a car crash. However, if you're conscious and alert, you may think you don't need treatment.
Here are the most common reasons why people skip medical care in these situations.
Lack of Pressing Injury Symptoms
One of the main reasons people don't visit the emergency room or see a doctor right after an accident is that they do not see any visible injuries or notice any symptoms. The adrenaline rush you feel may mask the symptoms of internal injuries you can't see.
In some cases, injuries like traumatic brain injuries or internal bleeding will not present symptoms for hours or even days after a car accident. By then, your condition may worsen and it may be too late to prevent permanent damage.
If you are in a serious car accident, it is better to be safe than sorry by getting medical treatment. You do not have to ride in an ambulance if you're not experiencing a life-threatening injury. However, do not wait, because an internal injury can quickly become a life or death situation if left untreated.
Being Overwhelmed by the Accident
Witnessing car accidents where other passengers have experienced catastrophic injuries or death can be overwhelming and traumatic. It is understandably difficult to make sensible decisions in this situation. This is all the more reason why you should seek medical attention to check on your health and get the treatment you need.
No Health Insurance Coverage
Healthcare costs are at an all-time high, making it difficult for many people to keep basic coverage. If you don't have health insurance and get into a car accident, you may worry about sinking into debt to pay your medical bills.
It doesn't matter if you have insurance or not as the hospital will provide you with treatment regardless of coverage. In situations where another driver has caused the accident, you can recover your medical costs by filing a car accident claim against that driver.
Serious complications could arise if you don't get the medical care you need after an accident. Your injuries could worsen, plus it could affect your compensation after an injury.
What Type of Doctor Should You See After You've Been in a Car Accident?
In the aftermath of an accident, you may wonder what kind of doctor you need to see. While it's obvious that life-threatening injuries require a trip to the emergency room, who do you see if you're not in imminent danger?
The answer will depend on the type of injuries you have, but if you don't think you're injured, that can add to your confusion. If you are not experiencing an emergency, you should see your regular doctor as soon as possible. If you can't get to them, you can go to an urgent care center to get an evaluation. The doctor will then determine if you should see any specialists to help you recover from the crash.
Why You Need to Follow Doctors' Orders
Getting the medical treatment you need is just part of what you need to do after a car accident. What may be less obvious is that you must follow everything the doctors advise.
If they refer you to a specialist, make an appointment and go to that specialist. If they prescribe medication, keep taking it as directed, even if you begin feeling better. This will help you heal and get back to your pre-accident state of health. It also serves to help you if you decide to file a car accident claim.
Injury victims who do not follow all of the orders from the doctors they see after an accident are often shocked because the insurance company uses this information to negate their claims. Gaps in treatment can undermine your personal injury claim. You must go to all appointments and complete treatments as prescribed by the doctors. This creates vital evidence of your injuries, strengthening your case to help you get financial compensation.
It's also important to understand that if you try to settle the car accident case without completing all of your treatments, you may end up paying for your future treatments out of your own pocket. The insurer will only consider completed treatments, and accepting a settlement too quickly could cost you dearly.
Why Medical Expenses Are Important Evidence in Car Accident Cases
When you get in a car accident caused by a negligent driver, your insurance company will do everything it can to reduce the amount of your payout. The insurance company will try to find evidence that you either weren't injured or that your injuries are not as serious as you claim.
By getting the treatment you need for your injuries, you are creating medical records that show the date of the injury and your treatments. These records will also show what treatment is required over the next several weeks, months, or years for you to get better.
In some cases, your injuries may be permanent and life-altering. It is imperative that you seek medical attention immediately to document the injuries to recover compensation that will cover those costs. You don't deserve to be stuck with medical bills that drain your finances because of someone else's carelessness.
When you follow this advice to get medical treatment after a car wreck, you are helping yourself by taking care of your health. You're also helping ensure you've got the necessary proof to make a valid personal injury claim.