Latest News
Reusable sanitary pads and menstrual hygiene awareness campaign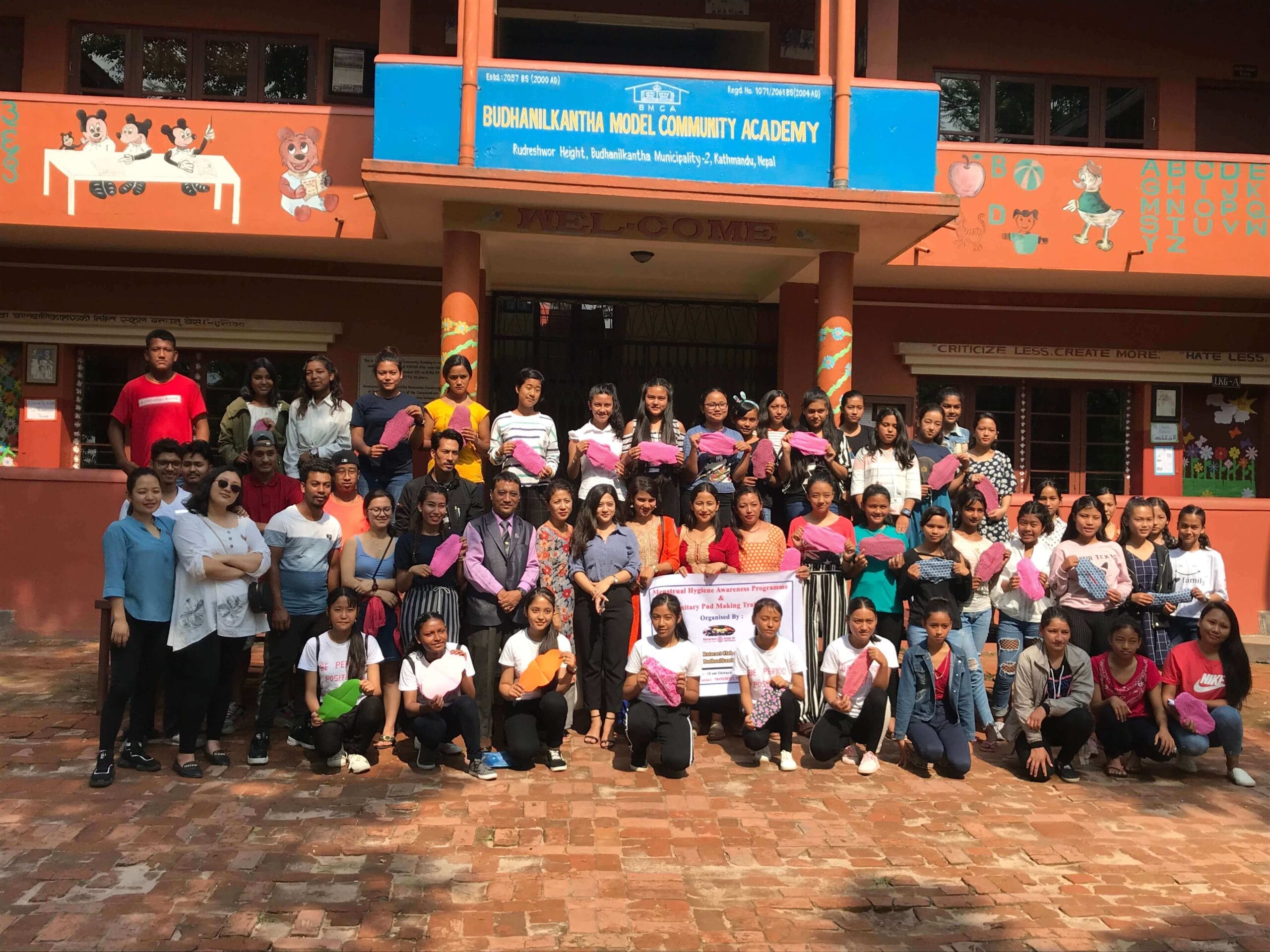 The more we talk about menstruation, less shameful it will be and more empowered women will be !!
I'm Dr Garima Shrestha from Nepal. Currently, I'm a medical officer.
Being involved in the medical arena, I've seen lots of women with poor menstrual hygiene and it's consequences in our country as well as in other parts of the world. As Nepal is one of the countries where we still follow the trend called "Chhaupadi Pratha" where women are isolated, women are not allowed to enter their own houses, they are forced to stay in cattle shed, they are not allowed to enter temples, they are not allowed to touch men, they are not allowed to perform daily activities. Menstruation is such a crucial time, where women bleed every month, at that time, more care, a healthy nutritious diet is needed !! But, these are prohibited in Nepal I do know I alone cannot stream however, I will solid a stone across the water to make a crest.
Let's end Chhaupadi Pratha in our community, then automatically it will be eradicated from our country.
I believe Menstruation should not be a privilege but a right because every woman has a right to hygiene and safe menstrual days. Thus, sanitary pads should not be a reason to have poor menstrual hygiene .so keeping this in mind, I came up with the concept of *Reusable sanitary Pads* where every woman can make sanitary pads themselves at home and can be reused with proper homemade sterilisation techniques. Sanitary pads are basic needs of every woman and it should be easily available and affordable.
Thus, we have organised several awareness campaigns!! Mount Glory team and I have been working hard to make this campaign successful.
First of all, we had an awareness program at Mount Glory school located in Basundhara where we trained teachers and students of that school.
Then we organised another program at Teaching hospital MBBS students, Bsc nursing students, Public Health students, where we successfully trained them regarding how to make Reusable sanitary pads and got more positive comments, support and help from them.
After a month, we started getting good feedbacks then we went to Bodeswor Jhor Government school located in Jhor, where we trained more than 200 students and donated more than 200 Reusable sanitary pads to those students in collaboration with Mount Glory School team.
As I heard about Chhaupadi Pratha still been followed by People residing in Panauti. We visited Panauti school and talked about Chhaupadi, menstrual hygiene and trained them regarding reusable sanitary pads.
We visited Budhanilkantha Government school and trained them About Reusable sanitary pads and help spread awareness.
We have also donated more than 300 Reusable sanitary pads to flood victim !! The important thing that we need to provide flood victims is healthy food, hygienic water, clothes and basic needs of females – sanitary pads.
The main goal of this reusable sanitary pads are – it can be reused safely with proper sterilisation techniques at home, healthy, handmade and Eco-friendly.
Let's join hands to make our campaign successful and aware as much people as we can !! I believe in every single drop counts ❤️