Latest News
Weird! Doctor Exploits iPhone 13 Pro Max by Using Its Macro Mode Camera for Eye Treatments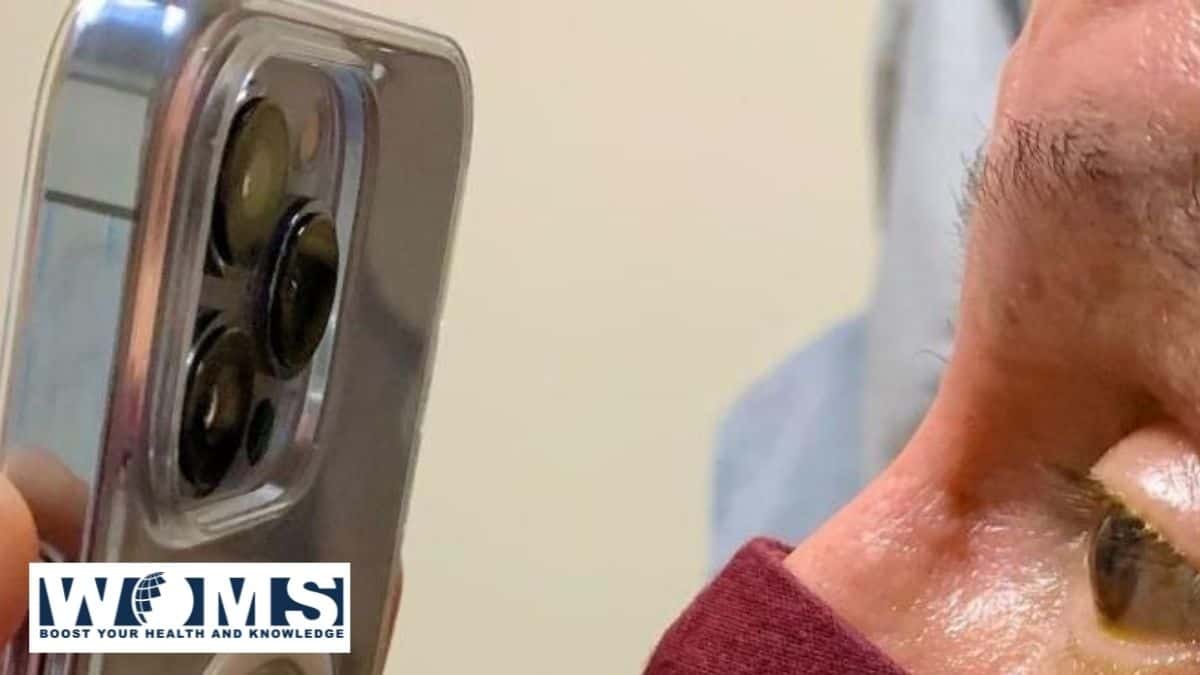 Apple introduced the iPhone 13 series last month, bringing four new smartphones to the company's lineup. Macro photography is now accessible on the iPhone 13 Pro and iPhone 13 Pro Max, a feature that has been available on competing Android phones for years. However, an ophthalmologist is using an iPhone 13 Pro Max to identify patients with eye-related disorders. Apple's high-end models are known for their superb cameras, but now an ophthalmologist is using an iPhone 13 Pro Max to diagnose patients with eye-related ailments.
On LinkedIn, ophthalmologist Dr. Tommy Kron recently showed a unique way to use Apple's newly released iPhone 1 to treat patients. The doctor has been photographing his patients' eyes with the iPhone 13 Pro Max's closeup mode, which can help to better understand medical difficulties and illnesses. The doctor described how he uses his smartphone's macro mode to diagnose patients.
"This week, I've been taking MACRO eye images using the iPhone 13 Pro Max. Impressed. It will revolutionize patient eye care and telemedicine. I'm excited to see where it goes… The photos are from a cornea transplant repairing a resolving abrasion. "I received permission to use images," the doctor explained in the article. "PS: this, "Pro camera" also comes with a phone app!" he joked.
iPhone Features For Eye Treatment
Other doctors have joined the discussion and praised the use of phone cameras for treating patients in the comments section of the post. This feature of the iPhone 13 Pro, according to optometrist Jeffrey Lewis, can help advance telemedicine. However, the new launched apple product boasts a triple back camera, which Apple hasn't even changed. Instead, the ultra-wide-angle lens on both the iPhone 13 Pro and the iPhone 13 Pro Max has been improved by Apple. If you're an optician with an iPhone 12 Pro or Pro Max, you can still treat your patients with it.
Furthermore, on the iPhone 13, Pro Max, Apple, unlike several Android manufacturers, did not include a new macro lens. Instead, the company used an ultra-wide camera that can capture images of objects as close as two centimetres away from the lens. It cited the story of a patient who got a cornea transplant as an example by Dr. Korn of the Sharp Rees-Stealy Medical Group. Doctors examine the patients' eyes to see if the abrasion has healed.
We also used macro in video, such as Slo-mo and Time-lapse. A new 77 mm Telephoto camera is also available on the iPhone 13 Pro and iPhone 13 Pro Max. Users can zoom in and out while filming videos. The camera system has a 3x optical zoom range for 6x optical zoom.
Using an iPhone 13 Pro Max, a Doctor Takes Photographs of His Patient's Eyes
Korn has been taking eye photos with smartphone photography technology for quite some time. Korn expands on the potential of smartphone macro photography in another post he published on LinkedIn. He explains how patients can send macro photographs of their eyes taken using a smartphone to the eye care team for inspection.
Following that, we connected the patient with a doctor for "non-urgent eye issues." We contacted the patient for an in-person appointment if the doctor finds a serious eye issue. High-resolution macro photos captured by smartphones aid in the detection of emergencies.
"When emergency/urgent care physicians speak with ophthalmologists about patients with emergency eye issues," Korn writes in another piece, "macro eye photography can improve peer-to-peer physician "curbside" consults." This form of smartphone photography can assist patients in less time and with greater convenience than traditional methods. The iPhone 13 Pro Max's macro lens allows for closer shots of a subject, making it easier to get detailed shots of smaller subjects.
However, Apple gadgets assisting healthcare facilities are not a recent phenomenon. The electrocardiogram saved an elderly man from Indore, Madhya Pradesh, India, (ECG) feature on an Apple Watch in October 2020. The 61-year-old guy was wearing an Apple Watch Series 5 that alerted him to abnormal heartbeats. Following medical examinations, we discovered that the patient suffers from a serious condition of low ejection fraction, causing surgery.