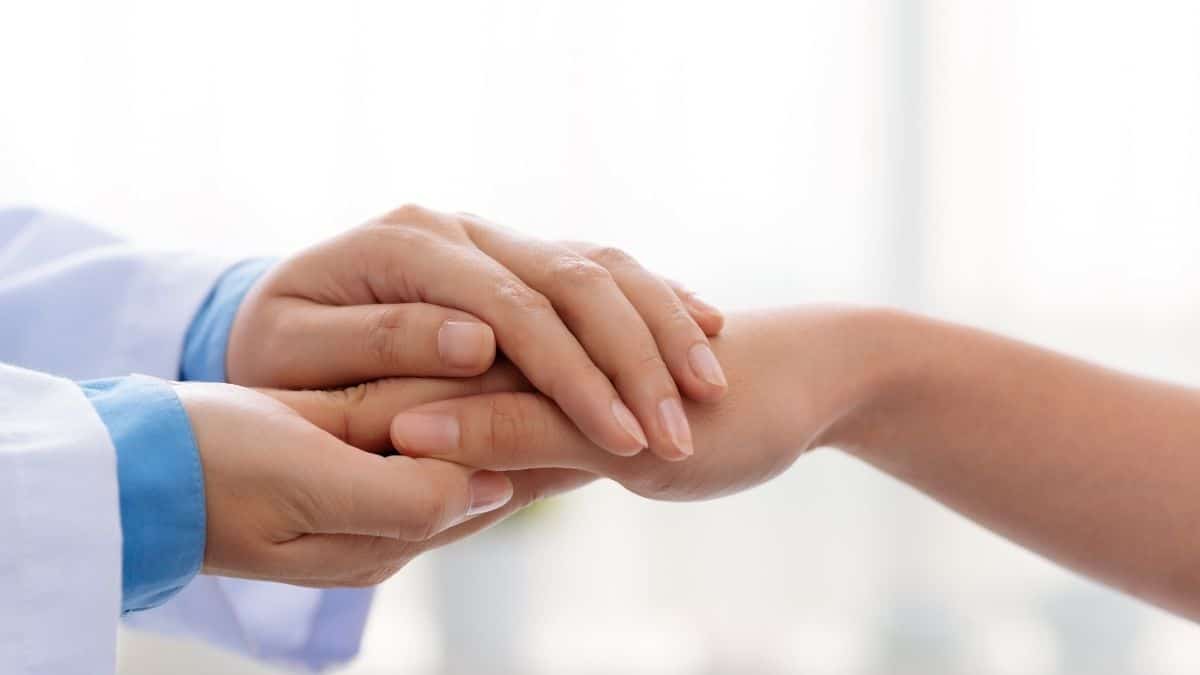 Choosing a therapist feels like a monumental decision, and in some ways it is, but the process needn't always feel so difficult. The hunt alone can make people put off therapy, as either too few or too many options can feel confusing and intimidating. Knowing how to find the right therapist for you can be much more simple than it seems, and with everything simplified, you'll be one big step closer to getting the care you need.
Check out the list of tips below to make your picking process as seamless as possible.
1. Identify Your Therapy Goals
Individual therapy can help a wide range of people. It's helpful to know what your goals are as you embark on the journey of finding a therapist, as these goals will help you narrow down your options. Are you looking for a professional listening ear and guide? Do you need help sorting through trauma? Are you struggling with anxiety or depression? An eating disorder?
Knowing what you'd like the most help with gives you an idea of what to look for. For example, if you're wanting help with depression or a similar mood disorder, look for therapists who specialize in those areas. Many people in the LGBTQ community prefer working with a therapist who also is a member of the community because they can relate on a deeper level.
2. Choose a venue for your therapy sessions that's convenient and comfortable
If you work full time, have kids, or just keep a busy schedule you appreciate the convenience of meeting in a place and time that fits your schedule perfectly. This doesn't mean you have to find a therapist that's within a close radius of your home or office but you can also consider the growing trend of online therapy. You want to check whether your therapist offers the option of online therapy.
For example, according to the Healing Collective Therapy Group, couples therapy in California has taken off in popularity over recent years. This obviously has been a trend in many industries but apart from convenience, this may also make you feel more comfortable during your sessions.
On the flip side of the coin, you may feel you get more out of an in-person therapy session. Since therapy isn't a one-and-done type of practice, it's important to find a therapist that you feel comfortable meeting consistently without causing a big rift in your day-to-day schedule.
3. Check What Your Insurance Covers
Paying for therapy is an obvious must. Going to your insurance company at the beginning of your search can help you condense your search to a few clinics or company branches that your insurance covers. You'll also have the peace of mind knowing that your sessions will be covered, and how many per month fall into that coverage plan.
4. Ask Health Professionals For Advice/Referrals
Your doctor (GP) may be just the person you need to get advice or a referral to a clinic they trust. Therapists and psychologists are generally kept in the same loops as doctors and nurses, whether they specialize in mental health or not. This makes doctors a great resource for finding a therapist that's licensed and professional.
You can also make use of well-trusted websites that list certified and licensed therapists. You can use a site like Psychologist Locator (found here https://locator.apa.org/) to find a list of therapists that are in your area.
5. Ask Your Friends and Family
If you're comfortable, ask the friends and family that you trust about their experiences with a mental health clinic and where (or who) they recommend you go to. Keep in mind that one person's perfect fit may not be the same for you–everyone will click differently with therapists. A trusted loved one could point you to the clinic they visit and give you the opportunity to connect with a therapist of your own.
6. Check Your Professional and Student Resources
Your job or college or university may offer their own individual therapy services, or at least point you in the direction of a clinic they trust. Many colleges have mental health services on campus, while HR departments at work can often tell you about the mental health resources at your workplace.
7. Look For Specializations That Match Your Goals
You can help speed up your search by looking for therapists that specialize in your goal area(s). A therapist may specialize in depression, PTSD, trauma, or family relationships. These specializations and certifications are typically posted in their profiles.
8. Ensure Proper Licensing
Any therapist you work with should be licensed to counsel in your state. A therapist without a license, or who will not reveal if they have one, is likely someone you want to avoid. To give yourself the best chance for success, be sure to only work with licensed individual therapists.
9. Look For Cultural Matches
Religious and cultural backgrounds play an important role in connecting with a therapist and feeling comfortable around them. As you're browsing, look for therapists who identify themselves as someone who is either a part of your background or supports it. Many therapists ally with the LGBTQIA+ community and BIPOC communities. You'll usually find this information in their bio.
10. Pose Some Questions
You can call your potential therapist and ask them clarifying questions, like what they specialize in, what their approach looks like, and questions about insurance. You can also ask these questions during your first session. Be sure to ask yourself questions, too. How did you feel after your session? Was your therapist kind and attentive? Did they make you feel uncomfortable or unheard? Pay close attention to how you answer those questions, as that information will greatly help you find the right therapist.
11. Remember That You May Not Find The Perfect Fit Right Away
A few misses are part of the process. Though this can feel discouraging, it actually works to your benefit. Put your needs above this discomfort and you'll find someone you feel comfortable opening up to, and someone who can help achieve your goals. Finding the perfect therapist for you is a priceless benefit that's worth any setback along the way. Don't give up!