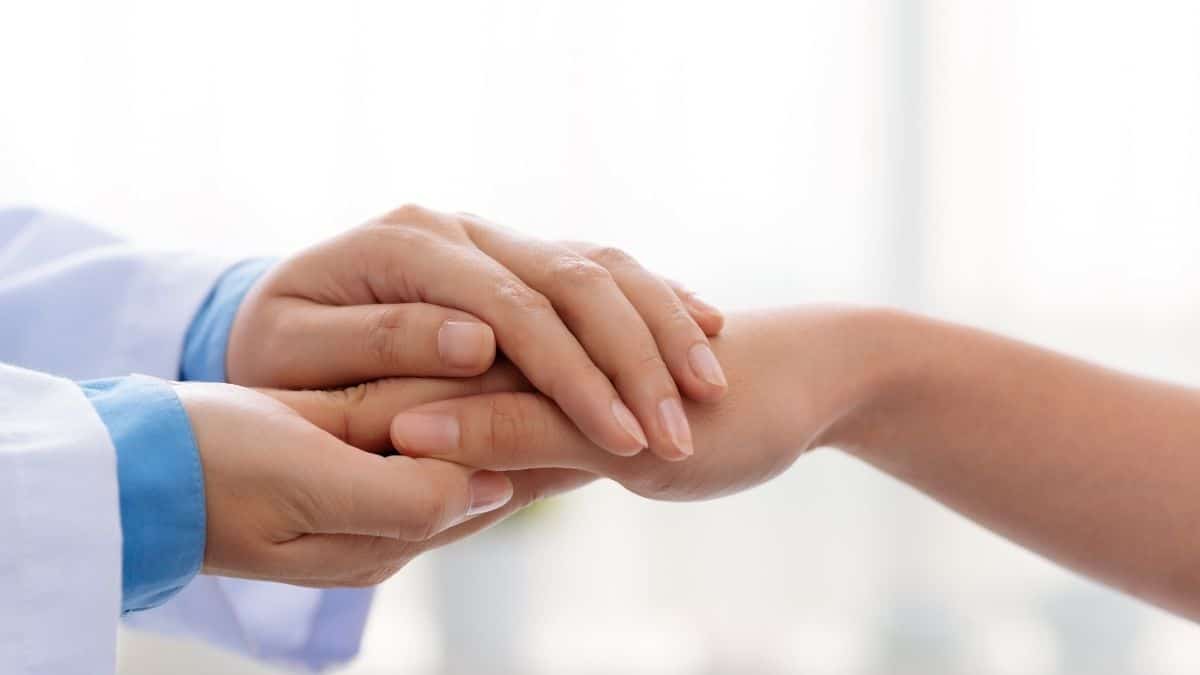 In recent times, new tools and advanced technologies have effectively taken psychotherapy out of the office of the therapist to a location of one's choice, simply by tapping on an app or clicking of a mouse.
Online therapy is any mental health treatment delivered by phone, text, mobile app, or through a website. Anytime you interact with a psychologist using these communication tools, you are taking part in telepsychology services.
Online therapy pros and cons
Since the last couple of years, due to limited modes of physical and in-person contact, a lot of people have been exposed to the idea of online counseling. Though this has served as a boon for many, there remain lingering doubts on the efficiency of this type of teletherapy, and also in comparison with a face-to-face consultation.
Pros
Clients need not worry about others knowing you are receiving counseling, as they won't see you drive or walk-in into a brick-and-mortar office.
Wide choice of Counselors
Clients can research online from hundreds of Counselors to find one who is best equipped for them.
Convenience
Online counseling is extremely convenient as you don't have to drive long distances to seek therapy. You can rework your schedule sitting from the comfort of your home.
Easy to communicate and discreet
For those who are uncomfortable speaking openly about their problems, online counseling lets you discuss anything over the phone discreetly.
Good for remote areas
People in remote and rural areas can benefit greatly from online counseling as there may not be any other form of treatment available.
Good for disabled individuals
Individuals who are housebound or disabled can access online mental health services because of their immobility.
Cons
Not as intimate
In-person therapy creates an intimate bond between the client and the therapist which is not possible over online therapy.
No insurance cover
Most insurance companies do not provide cover for counseling, which can quickly add up expenses and prove costly. Thankfully, there are sites such as Amwell for example that work with multiple insurance providers.
Technology can be unreliable
If your internet stops working when you need it the most, your counseling session is usually just canceled.
Ineffective for chronic ailments
A serious mental illness cannot be treated by online counseling. Only an in-person professional can best understand what you are going through.
Out of state providers are not allowed
Since most states do not allow providers from other states, you would need a counselor who is licensed both in the home state as well as your state, which is not easy.
Legal and ethical issues
Since online therapy has no geographic boundaries, enforcing the legal and ethical codes is impossible. While a therapist can treat someone from anywhere in the world, the treatment and licensing requirements may differ from place to place.
Finding the right therapist
Your therapist's skill, approach, empathy, and compassion could well define your therapy experience. Only those therapists who are passionate and have undergone rigorous training will be able to bring about the most fulfilling experience for you.
If you are looking for an online therapist, follow these steps for an enhanced search experience:
Research your issues first
Before you look for a therapist, try researching the issues or symptoms you are struggling with. If you have anxiety and depression, you might need someone who specializes in that field. Similarly, if divorce, job change or death in the family is the problem, look for someone who can help you cope with these issues.
There are online therapy sites for each of these conditions, for example, Regain helps couples, while Brightside Health specializes in treating depression through the help of medication.
Are the sessions long enough?
While therapy sessions last usually for an hour or so, some people may want less time, while some may need more. Also, clients may want different frequencies in sessions, either weekly or monthly. Think about how severe your issues are before considering scheduling treatment with an online counselor.
Choose your communication tool
When one talks about online therapy, video chat, and Skype primarily come to mind. Online therapy can also include voice messaging and texting using a mobile phone. A therapist's network should allow you to use a combination of these communication mediums.
Ask families and friends
If you are lucky, a friend or family member can refer you to a good therapist. Not only do you save a lot of time, but you get the services of a reputed professional, which otherwise you would not have, if not having much knowledge about anyone in therapy.
Cast a wide net
The key to a good search is to cast a wide net and sift through the data collected to find the best fit. You can do this by using online therapy databases like bestonlinetherapy.com & Psychology Today.
What kind of therapists can I find online?
Greater awareness of mental health services has raised an even greater demand for compassionate professionals who can work as counselors, therapists, and psychologists. The need for special training and advanced degrees is essential in such cases, as described below.
There are different kinds of therapists one can find online, depending on the issues you are facing. A Licensed Mental Health Counselor (LHMC) typically works in specific fields of mental health care only with specific populations.
Then there are those who hold dual licenses of Licensed Professional Counselor (LPC) and Licensed Marriage & Family Therapist (LMFT). Those therapists who provide services to those suffering from emotional and behavioral issues are LCSWs or Licensed Clinical Social Workers.
Doctorate level clinicians can include Medical Doctors (MDs), and Doctors of Osteopathic Medicine (DOs). In some states, these are the only mental health clinicians who can prescribe medicine. A Doctor of Philosophy (PhDs) is traditionally involved in clinical training and research. While Doctors in Psychology (PsyD) have five to ten years of graduate training in the clinical care of clients.
Summary
Please be an informed consumer when you are selecting an online therapist. Make sure that any mental health care professional you choose to work with, has a current and active license to practice in your state.