Featured Post
Clearing the View: How Raleigh Upper Blepharoplasty Improves Vision and Quality of Life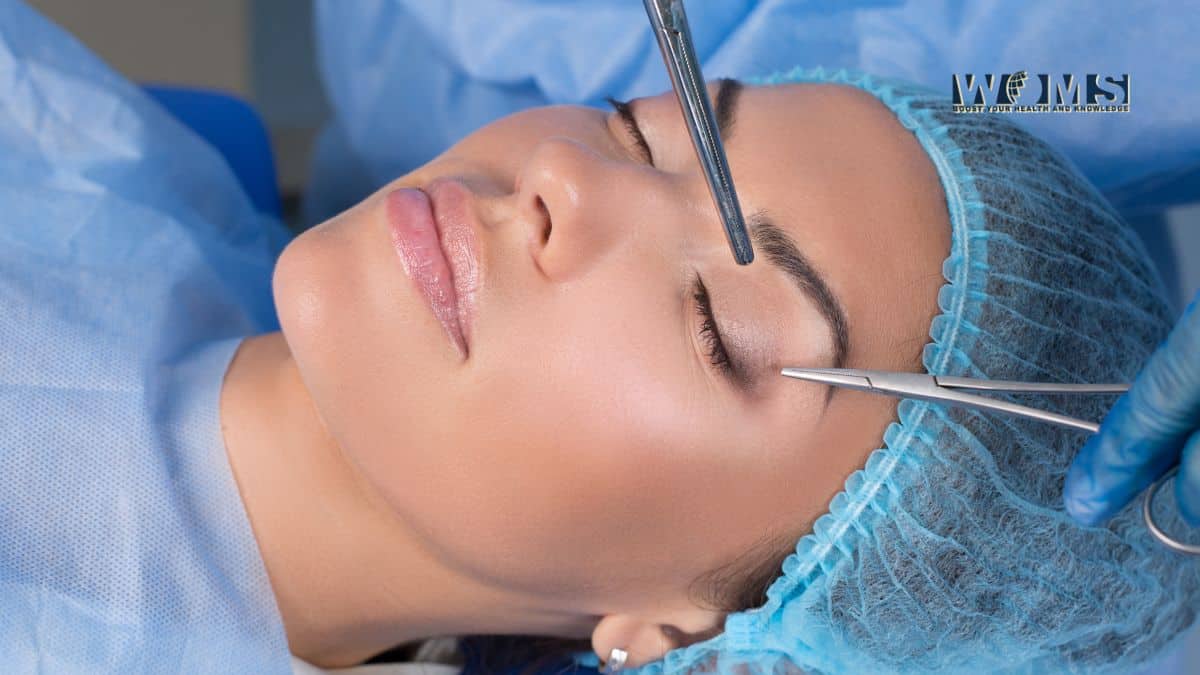 A Raleigh upper blepharoplasty or upper eyelid surgery is a procedure that offers both cosmetic and functional benefits. It removes extra skin and fat from the eyelids which helps result in a younger looking appearance and may also help vision. As a person ages, the skin between the brows and eyelids can sag onto or even onto the eyelids. Not only does this cause a person to potentially look older than they are, but it may cause problems with vision, chronic dry eye, or rarely, issues with movement of the eyelids. Therefore, while most commonly performed for cosmetic purposes, it may also serve functional purposes as well. 
Generally, the goals of an upper blepharoplasty surgery may include
Remove excess skin from the upper eyelids
Address wrinkled or crepey skin
Correct issues with expression (always looking tired or angry)
Restore a youthful appearance
Improve vision, if obstructed
Help treat certain eye conditions
Restore peripheral vision
Correct movement problems with the upper eyelids
The Obstruction Dilemma: Unveiling the Visual Impairment:
Excess skin collection on the upper eyelids can cause a surprising number of problems. From looking angry and tired to reduced peripheral vision, sagging eyelid skin is not solely a cosmetic problem or a functional problem. In some cases, a patient may only have minor cosmetic complaints about their upper eyelids. However, in others, major vision obstruction may occur.
If the skin sags down far enough, it could potentially partially block the line of sight. Also, as it collects, it can narrow the full range of vision by reducing peripheral vision. Because this most commonly happens in middle-aged to older people, those with existing vision problems or mobility issues may be disproportionately affected if vision obstruction happens.
Another lesser-known functional obstruction is the one that may occur in everyday interactions. The sagging or loose eyelid skin can hide movement associated with emotion. This can make people seem angry or grumpy and lead to misunderstandings.
Enhancing Quality of Life: The Functional Rejuvenation:
With functional rejuvenation of the upper eyelids following a Raleigh eye lift, people's everyday lives can improve. For example, with better vision, there is less of a risk of falling, injury, and car accidents. Discomfort caused by lack of movement of the eyelid may get better or resolve. Many will find that their lives categorically improve at home, work, and in their personal lives following an upper blepharoplasty surgery.
Exercise becomes easier and more accessible. This alone can have a major positive impact on overall health. People may consider eyelid surgery even for more minor sagging skin due to small changes in their vision, but will likely still see relative improvement when performing activities that require a full range of vision.
Patient Testimonials: Stories of Transformation:
Here are some real life comments from people who have undergone an upper blepharoplasty:
"[I had] a consultation regarding a mini facelift and upper eyelid procedure. I was immediately impressed with his personalized approach and engagement to answer all my questions. He thoroughly explained both procedures and discussed what results could be expected. I really appreciated that "no hard sale tactics were implemented." I had both procedures and the results were as advertised. I also highly commend [the doctor] on his after procedure care follow up."
"Right off the bat, this team of professionals make you feel welcomed and at ease with their friendliness and caring approach to each individual patient. [The surgeon] is a skilled surgeon with lots of experience and has definitely perfected his techniques for minimal pain and downtime during recovery. Everyone on [the] team contributes to the amazing atmosphere they provide and overall experience throughout your entire surgical journey. I highly recommend them and would utilize their services again. [The surgeon] is very well-versed in the world of plastic surgery and makes sure that everything communicated is clearly understood and every concern is addressed. He listens to your needs, sets realistic expectations, and provides you with stellar results. Amazing experience!"
Confidence and Visual Acuity: A Harmonious Blend:
Along with the potential functional benefits of an upper blepharoplasty surgery in Raleigh, there are also cosmetic improvements possible as well. Regardless of the original reason the patient underwent the procedure, aesthetic improvements are inevitable. Patients will likely look younger, more refreshed, and simply rejuvenated overall.
The combination of aesthetic and vision improvements can help boost a patient's self-confidence and mental well-being. This can further improve aspects of the patient's life.
Consultation and Customization: A Tailored Approach:
The first step to undergoing upper eyelid surgery is to meet with a skilled Raleigh plastic surgeon. During a thorough consultation appointment, patients can expect their surgeon to discuss their goals for surgery, medical history, and for their surgeon to examine the area. At this point, they will present their opinion on if they believe upper eyelid surgery is the right treatment. The surgeon will then explain the surgery and the customizations made to each individual to meet their functional and aesthetic needs.
A Clearer Vision, A Brighter Life:
An upper blepharoplasty surgery offers the dual benefits of aesthetic rejuvenation and improved functionality. As a minimally invasive surgery and one of the most popular around the world, an upper blepharoplasty in Raleigh can help transform a patient's life in many positive ways.