Guest Contributor
Worried About Your Drinking Habits?
Try The Drink Agenda Android App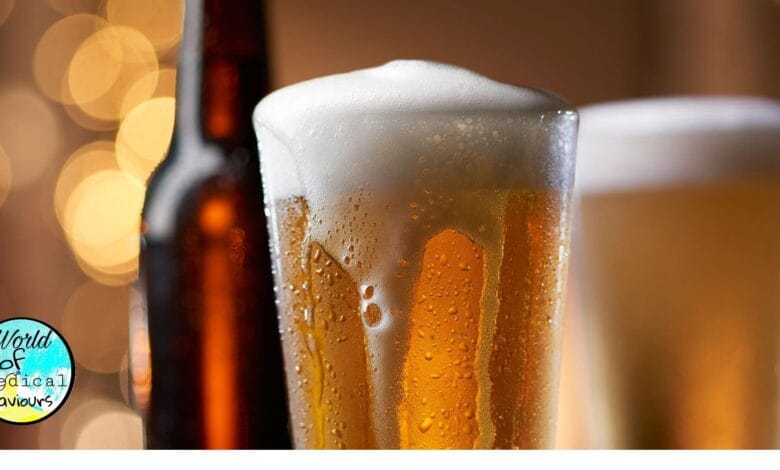 Are you having trouble with your drinking habits? Maybe you started going out with your friends once per week on Friday nights and it has spiraled into going out every night for after-work drinks or drinking at home alone. If you find that you are now developing unhealthy habits that are focused on drinking, going to bars, or imbibing excessively with your friends, family, or by yourself, this can be a cause for concern.
Not only is drinking too much alcohol very harmful to your health physically, emotionally, and psychologically, but it can put you in a dangerous situation. Not only will you be spending your hard-earned cash on drinks nearly every day of the week which can lead to financial troubles, but you could potentially be putting yourself in unsafe situations.
So how can you cut back and monitor your drinks? By using the Drink Agenda Android app, you can cut back your drinks, learn how to drink moderately and responsibly, and enjoy going out occasionally with friends or family. Let's see why it can be healthy to cut back on your drinks, how you can take back your life and the difference between the app version and the web version of the Drink Agenda Android app!
Not only will you reap many psychological benefits, but there are numerous health benefits physically when it comes to reducing your drink intake: you'll avoid the dreaded next-day hangover, improve your mental health, get better sleep, boost your daily energy levels, and brighten your skin! Not to mention, the long-term events of cutting back on excessive drinking are unparalleled: you will reduce the prevalence of getting liver damage, stroke, breast cancer, oral cancer, or heart disease.
By using the Drink Agenda Android app, you can effectively track your drinks, track calories consumed, and see how much alcohol you're ingesting. Since some drinks are more alcohol-laden than others such as a gin and tonic having a higher alcohol content than a pint of Guinness you'll be able to keep track of the percentage of alcohol you are consuming, the amount of alcohol you have consumed throughout the night, and how you can keep your drink consumption at a moderate level. 
The Drink Agenda Android app is the best way that you can monitor your intake, avoid going over the limit, and help you set goals to begin drinking responsibly in moderation. The app lets you build your tactics and goals based on website references, such as learning how to set a drinking goal, drinking slowly, handling urges, finding Alcoholics Anonymous resources, changing your perception of alcohol, and developing goals for how to drink in moderation.
Drink Agenda Android App Features
Understanding how to use the app, the difference between the Drink Agenda app and the online version, and the benefits of this app vs. other options is key to know before you begin using this moderation tool.
Calendar view – One of the main features of the Drink Agenda Android app is to use a calendar view. In this calendar view, you can highlight the specific day, such as Tuesday, November 8th, and choose how many drinks you had for that specific day. By monitoring your drinks and seeing what days of the week you drank, you can monitor your intake and set the number of "standard drinks" that you want to stay below per day and per week.
Tactics – The next feature of the Drink Agenda android app that sets it apart from other options and the web version is the Tactics view. This section is divided into various methods that help you stay within your drink limit, helping you keep track of how much and how often you drink, helping you keep busy to avoid thinking about drinking, advice on how to avoid mixing drinks, and coping skills for how to handle drinking urges.
These tips are very helpful for keeping you on track and avoiding developing unhealthy drinking habits! You can keep track of how much and how often you drink by taking a note every time you have a drink daily – this way, you can see how much you drink during the week. To handle your urges and control your need to drink, the app will provide you with reminders of WHY you are trying to limit your drinking (write down a message that you can see when you are feeling unmotivated).
On the Drink Agenda app, you can build your personal tactics based on selections and advice from the web. You can see a screen of various boxes – each of the boxes contains advice from various online websites. These websites are all reputable sites that contain the necessary information, such as niaaa.nih.gov, harvard.edu, aa.org, oneyearonebeer.com, and much more.
Drink Agenda webpage features
The main home page of the Drink Agenda website features widgets to redirect you towards your calendar that shows your days of drinking, reasons that you are trying to control your drinking, tactics to avoid urges and slipping up on your moderation journey, goals to follow during your drink tracking, reports on your progress, and account details.
This homepage is different from the app version since it contains more information and clickable options for you to visit.
Conclusion
By using the Drink Agenda Android app, you can set goals on how to drink in moderation, develop coping mechanisms, come up with strategies on how to monitor your drinking habits, and begin to develop a healthy relationship with alcohol and drinking. Using this app is the best way to avoid any unwanted long-term physical and mental consequences of overdrinking.
Furthermore, using the Drink Agenda android app and the web version is key to staying on track, remembering your goals, and reminding yourself how high you are doing what you are doing – after all, changing your habits and avoiding urges can be a tough journey. Using the Drink Agenda webpage and the Drink Agenda android app – which contains your calendar days of drinking, reasons for why you want to manage your drinking, and goals for your life – you can stay on the right course.